Food Vlogging is the new age business for cooks or even for those who are interested in cooking, and in this post, I will tell you how to start food vlogging, meaning, ideas, how to become a food vlogger, and other details. From process to equipment, all are discussed and about some famous food Vloggers from around the world and India.
Cooking vlogs are one of the most successful channels nowadays on Youtube and food bloggers are making fortunes out of it. Apart from having a cooking vlog, you can also have a website to increase your presence on the world wide web.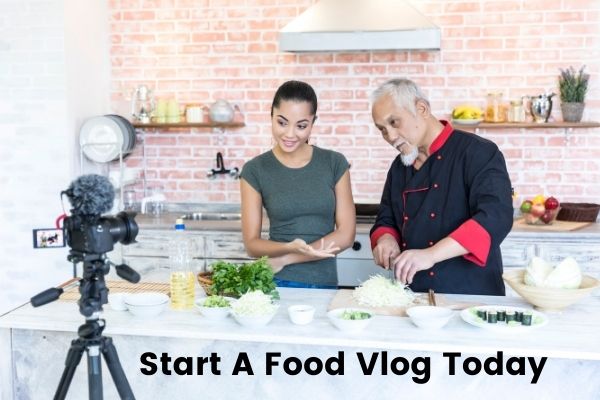 Food videos attract mass as food is a common thing that everyone loves to have food. The choice of food may vary but there is not a single human in the world who does not absolutely love food.
What is a vlogger and how to start food vlogging
As discussed in my earlier post about Blogging Vs Vlogging, vlogging is the new age of blogging and the audience now prefers this more than reading blogs. Food vlogs are gaining popularity as people nowadays prefer experimenting with their food and most of the things are learned online from these food vloggers.
People prefer to watch food vlogs to learn new recipes.
Food vlogging can be divided into two groups: the vloggers who prepare recipes by themselves on camera known as cooking vlogs. And the others who show famous food joints around and their making process known as Food review vloggers.
In our previous post, we discussed some famous travel vloggers and how to be a successful travel vlogger. Now we are going to discuss steps to become a successful food vlogger, about a few famous overseas food vloggers and famous Indian food vloggers
In this article, we will learn how to create a video blog, what to keep the video title and how to optimize it and other ideas to create successful cooking channels.
Steps to become a successful food Vlogger
Here are a few tips to become a successful food vlogger and creating content that may make you a household name someday. Cooking was considered a women's job a few decades ago and seldom men know how to cook but thank to the internet and cooking vlogs even men know how to cook foods fast.
Don't be shy of the camera
Many good cooks are shy about facing the camera, so food vlogging is not their piece of cake. If you are determined to become a successful food vlogger then throw your shyness away; it's not going to help you in your career as a vlogger.
Purchase the best equipment
Before starting your vlogging career, you should have the best equipment available like video camera and mic, which also fits your budget also. A good camera with stabilization and a tripod and mic are the first few things to purchase.
Know your skills
Knowing your skill is as important as anything for a food vlogger. It means if you are good with Indian food then stick to it. You may try some other variants once in a blue moon but remember your audience will be your niche related only so diversifying more than needed will annoy your audience.
If you are more into exploring foods of the different areas, you can experiment, like the local street food from India can give you more hits and likes than Nigeria's street food. But that does not mean you should avoid exploring them but make sure you maintain the right balance of it.
Be unique
As of today, thousands of cooking channels are present on YouTube, so why would YouTube promote your channel? So the simple and simple answer to this is that you have to bring some uniqueness to your block. It is not that you only share some unique recipes, you can attract people more by making your way of presenting unique.
Be consistent
As a food Vlogger, you have to be consistent about posting new vlogs. Set a pattern for you and stick to it. Like the post every Saturday and Sunday, so you have whole weekdays to make and edit your videos.
It is just an example, you can set your routine as per your audience. Post at least one video every alternative day or in 3 days.
Be more descriptive
Nobody wants to see a mute video, so when showing food or recipes, be more descriptive. Describe the history, fun facts, price, and other details about food.
Add an intro
A study about video impression has shown that videos with a short intro do better than videos with no intro. So try to include a short intro if possible.
Collaborate with other Food vloggers
Reach out to other food vloggers from your niche and ask them for a joint video where both of you can feature. This will benefit both of you as you both have your audience base.
Provide Valuable information
Describing only recipes is not enough sometimes and you should focus more on giving more in-depth knowledge about the recipe or about the food.
Learn and Learn more
The biggest reason for getting success in any field is learning. It is not that you must know everything but you can learn. Learning today is not a difficult thing to do. You go to the Internet and search for anything, you will find thousands of articles, videos or podcasts. If you want to become a proper food vlogger then you have to learn and experiment.
Do not depend on Youtube Only
YouTube is not the only place where you can show your work to the world. In today's day, social media networks have become powerful that if you use it properly then success will be near in a few days. Apart from YouTube, you can also use social media networks such as Instagram, Facebook, and TikTok to increase your reach. You can post the same video on other platforms too.
Provide Quality Content
What I mean by quality content is that you understand your audience. If your groom is also from America and you are teaching him Japanese food, then you are not giving quality contact. Also, don't unnecessarily lengthen the video to increase your video or watch time. It has been kept as much as is necessary.
And after editing your video, once you see it yourself, whether the video has become too long or it is not getting boring. If needed, help your friends too and show them the video before posting and don't take them. Here are some points to keep in mind.
Create all videos around a particular keyword or recipe.
Develop your own style
Keep things simple
Optimize your content
Optimize your content for search so that people can find you and you can gain followers and subscribers. Here are some points to remember before posting your video.
Choose the right keywords
Include keywords in the video title
Keep your video name as per your keyword
Optimize your description with keywords and related keywords
Use hashtags wisely
Design your thumbnail and keep the color combination in mind
Add subtitles if you are targeting users from different countries
Some Famous food Vloggers around the world
Rosanna Pasino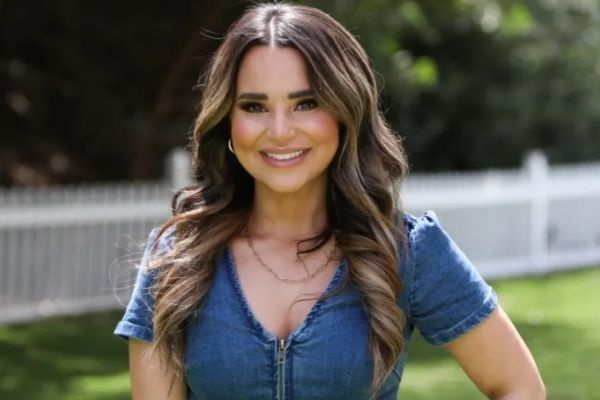 Rosana Pasino is one of the most famous food vloggers on YouTube. She started her vlogging and Youtube channel in 2010 and since then has gained more than 13.1 Million subscribers. Her success also made her launch her own brand for utensils and also her recipe book.
Epic Meal Time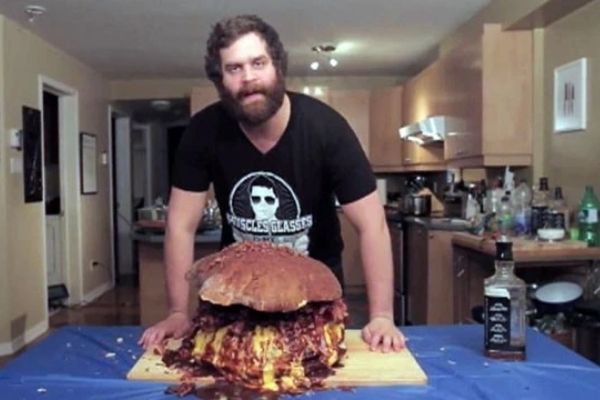 Started by Harley Morenstein and Sterling Toth in 2010, this vlog on YouTube has gained more than 7 Million subscribers till now and still growing. Originated in Canada, these vloggers often make videos about non-veg meals or foods.
Best Ever Food Review Show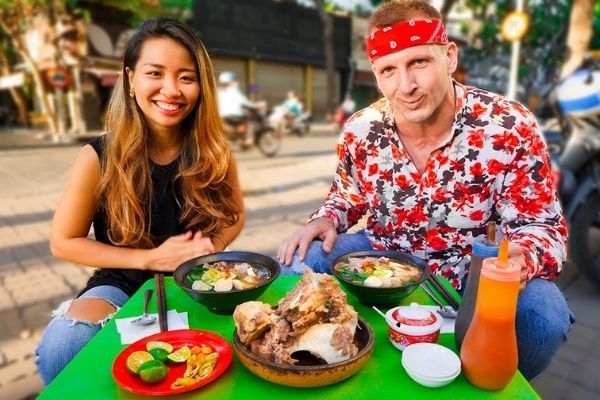 Having more than 7.82 million subscribers on his Youtube Channel this vloggers reviews food from different places as he tries it by himself. He travels to different places around the world and reviews local foods from the regions. He started his Youtube channel on 23 Sept 2010. He started as an individual and now he has grown so much that he has a team that consists of members who do different jobs from camera to editing.
How To Cook That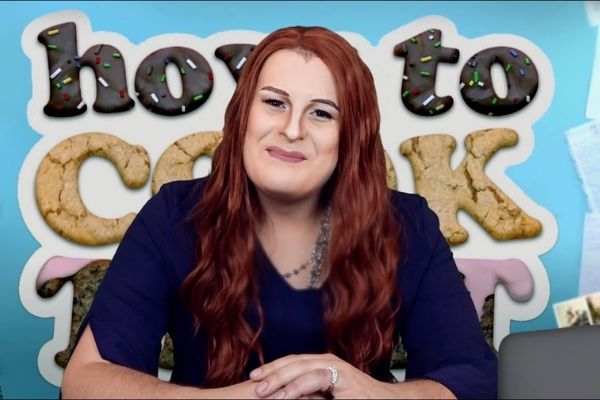 This channel belongs to Ann Readron, and she has more than 4.5 million subscribers, She shows exotic recipes on her vlogs.
How To Cook That is a baking channel on YouTube as well as a website that features video recipes for baking and decorating themed cakes, desserts, chocolate creations, and other confectionery. It began as a website in 2011, and has since grown to over 4.5 million followers on YouTube, with over 849 million video views. The channel, hosted by Ann Reardon, has been featured in major publications such as Forbes, The Huffington Post, and The Sydney Morning Herald.
Laura in the Kitchen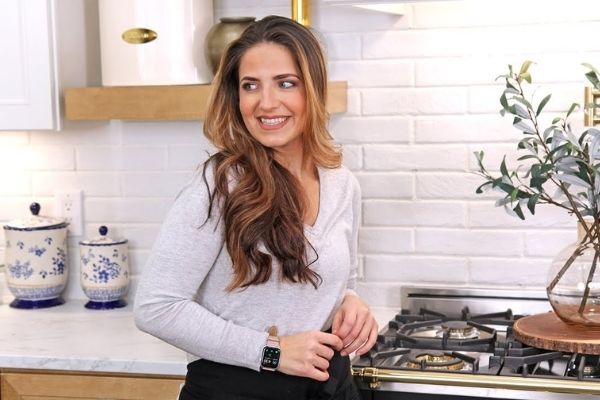 This Vlog has more than 3.7 million subscribers and this vlog is managed by Laura. She also started her vlogging journey on YouTube in mid-2010.
Tipsy Bartender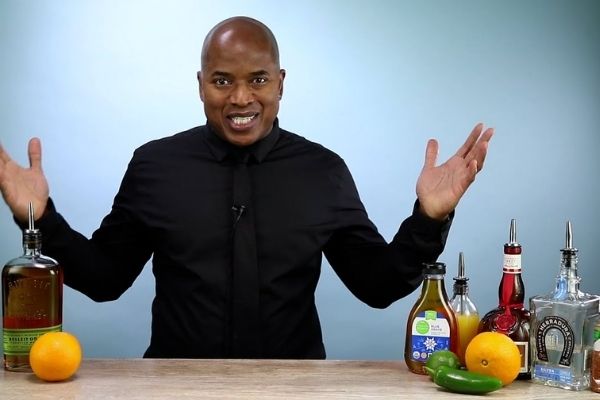 Don't go by the name, they are not bartenders. They are more into cocktail, mocktail, and drinks videos and have more than 4.55 million subscribers on their Youtube channel. They also manage their personal blog where they post more videos.
Some Indian Food vloggers
Kabita's Kitchen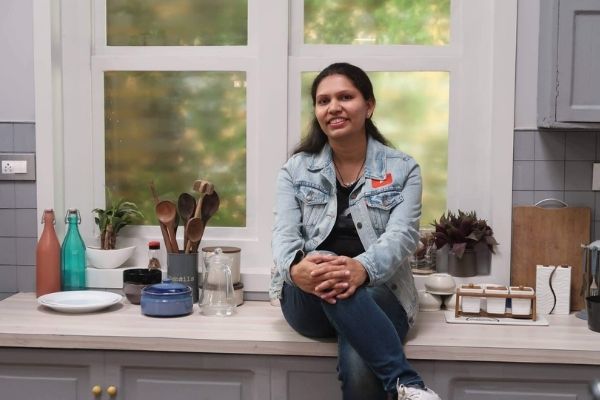 She is one of the most famous food vloggers, and she has more than 9.5 million subscribers on her Youtube channel.
Most of the time, she shows quick and easy Indian recipes that are easy to make.
Chef Ranveer Brar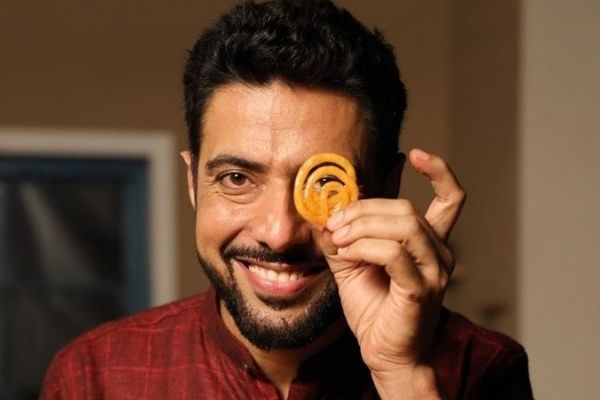 Ranveer Brar is one of the most famous Indian cooks and has more than 4.7 million subscribers on his Youtube channel. His USP is besides showing recipes, he also describes the history of that recipe or food.
Delhi Food Walks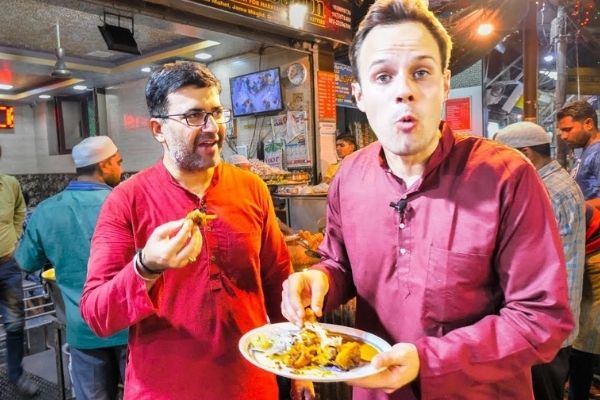 He is another famous food vlogger from INDIA who has a subscriber of more than 850K on his Youtube channel. He explores food from different regions of India rather than showing recipes.
Last Words on how to start food vlogging
If you have a passion for foods, either cooking new foods or exploring then you certainly can start your food vlog. You can get paid when following your passion, you have to spend a little time learning video editing and YouTube SEO. You also hire a freelancer for this work, you will easily get a freelancer who can work for you at a reasonable price.
So these were some steps explaining how to start food vlogging. Make sure you have checked all the points before posting your first video. Video blogging is easy and hard at the same time as consistency, learning and patience are keys for success.
Apart from learning from other videos you can also refer cook books.