Telegram is one of the most used messaging apps after Whatsapp and in this post, we will discover how to earn money through Telegram.
Telegram has more than half a billion downloads from the Play store and if you consider the App Store for iOS then the number could reach more than 700 million.
With such a large user base Telegram is one of the best places to earn money and it will be in focus in the coming days. So let's know how to earn money through Telegram and the best part is there is no investment except time.
Telegram is a messaging app like Whatsapp but there are some differences or features that Telegram has that Whatsapp doesn't have.
Apart from being more secure (it is what their developers say), Telegram allows you to create a channel.
If you don't know what a channel is then let me tell you it's kind of a Facebook page where an admin control what to post and what not to.
There are two kinds of channels i.e public and private. The public channel is searchable and anyone can search and join.
Private are kept more secret and do not appear in search results (Telegram Search) and members can join these channels only when invited.
How to earn money through Telegram
So here are some best ways to earn money on Telegram. It may sound a little new to you but in the coming one or two years, it will only increase.
Affiliate Marketing
Every time I say affiliate marketing then most people think of Amazon but affiliate marketing is much more than that. Let me tell you how to earn money through Telegram through an affiliate.
Nowadays every product or service seller prefers selling through affiliate marketers. This reduces their advertising cost and also increases sales.
Companies like web hosting, SEO tools, online courses, and other products have their own affiliate program which enables users to directly enroll without any third party.
If your channel is based on education then all the major online education platforms offer affiliates like
Udemy
Udacity
Skillshare
Coursera
edX
The Linux Foundation Training
Simplilearn
The TEFL Academy
Apart from this, you can also choose from other platforms which sell products or services.
Direct Sale
Direct sale is another great way to earn money from Telegram. If you are a service or product generator then you can directly promote or sell your product and service. If you have a good amount of subscribers on your channel then for sure you are going to generate some sales.
You can also promote your Youtube channel on your Telegram. This will increase your views and you will have a regular audience for your video.
Link Shortener
There are thousands of Telegram channels that provide downloadable content such as movies, songs, books, web series, etc. Link shortener is a great idea to earn money from Telegram.
You can shorten those download links through any link shorteners. Whenever your subscriber will click the link to download the content then the link shortener will show some ads before he can download the material.
You will be paid every time your subscribers watch a video.
Just look at this Telegram Channel. It has almost 4 million subscribers. Just imagine if they post a link and even 10% of subscribers will click to download it then the number will be 40000.
If we calculate even $0.10 (which is the least) per click then the total income will be $4000. If they post 10 links per month then the monthly income will be $40000.
Here are some best link shortener websites that you can try.
Linkvertise
Shrinkearn
Shrinkme
Clk
AdPayLink
shrink.pe
Smoner
Uii
Shrtfly
Cutwin
Adshrink
There are many other link shortening websites that pay you. You can check them out too and signup which pays best.
Promotion of Blog Post
There are thousands of bloggers who don't get enough traffic to their blogs and they want to promote their posts socially so that Google gets a strong social signal.
Even sometimes seasoned bloggers seek traffic to their new post. It helps the post to get indexed quickly and even get ranked.
You can charge a decent amount of money to promote their blog post. The best idea is to keep their post pinned for a certain amount of time.
Promotion of Brands
If you have a decent subscriber base on your Telegram Channel, then you can easily make 10,000 bucks or even more through Brand Promotion.
For Example, you are promoting fantasy apps, games, etc. on Telegram and if you have a 2K+ user base then you don't have to make extra efforts. The advertising companies who are related to your niche will contact you through Email, or whichever contact details you have provided.
Promotion of other Telegram Channels and Facebook Pages
This process comes as one of my best-earning money from doing Promotion of other Telegram channels or Facebook pages.
If your Telegram channel is having more than or approx. 2K+ followers than you can easily find some other channels related to your niche and they will contact you and will appeal to you for promoting their channel and they will also ask you for your charges for promotion and after that, you just have to paste their Telegram channel link and you will get 500 bucks for a single post per hour.
If the result is good then they will contact you again and they will also refer your name to other Telegram channels and you will also be able to grow your channel and also build a strong bond of trust between you and the audience.
Referrals
If you are not getting any offers of paid promotions then you may also opt for referrals. You may also have watched many applications such as My11Circle, Vision11 which you can refer to on your own and you can earn some bucks from this.
By sharing your application link on your respective Telegram channel and if your followers download the app using your link then you will also earn some spare money. You can also earn some extra money without doing any Brand Promotion
Now you will also get to know that when you do not have a Brand Promotion, you can also get extra money by referrals. You can also promote My11Circle, My11Kings, etc. applications through your Telegram group.
How To Create a Telegram Channel
New channel option was available under the menu but after Telegram updated its app the option is not available under the menu.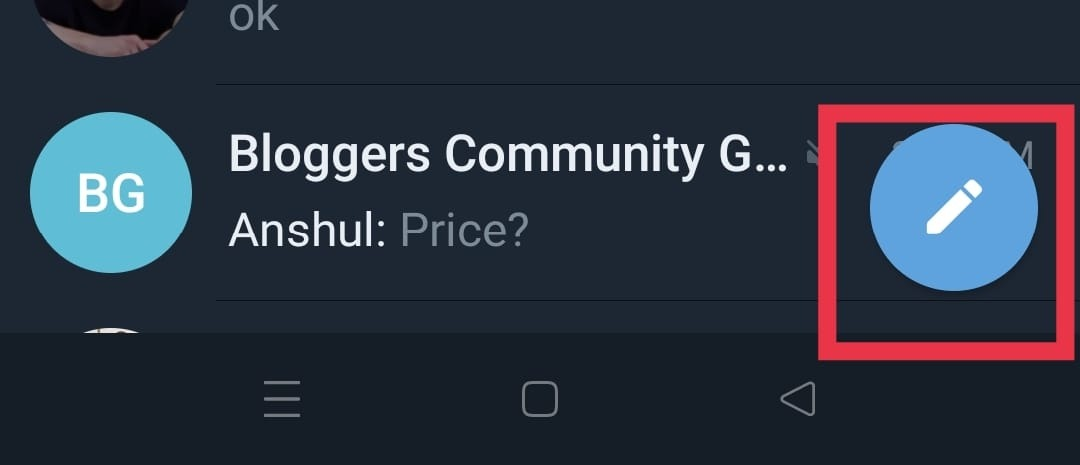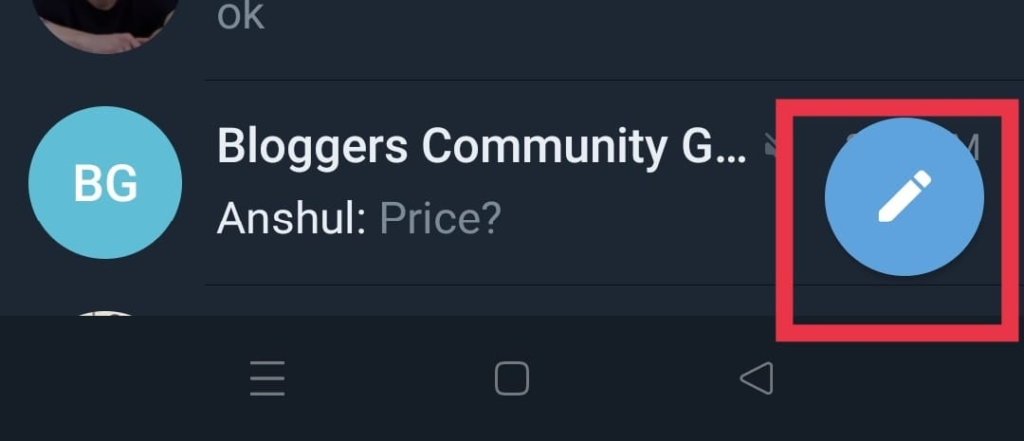 At the bottom of your mobile screen, you will find this 'Pencil' icon. just press that.
On the next page, you will find the 'New Group', 'New Secret Chat' and 'New Channel' options.
Now tap on 'New Channel', assign a name to the channel, and after that add a description for your channel and upload your good icon which will become your identity.
After that choose what type of channel you want to make: Public/Private.
Attach a link to your channel. Now you need to add a few subscribers from your Contacts.
However, on the desktop app, you will find the channel creation option under the 'Menu' option.
If you don't know how to use the Telegram app on your desktop then you can read our article for full understanding.
Now I will suggest to you some decent methods on How to Grow your Telegram Channel
Find a niche
There are many Telegram channels and it is not that easy to attract the equivalent audience as compared to the Big channels. You Should not make a common channel such as comedy movies in India which is too often. You should do some research on Keywords and you can also look in some other Telegram channels to deliver your best and start a new level of competition.
Set a simple and clean logo
It comes in one of the most common mistakes made by Telegram users. You should not have much detailed information on your logo and you should also not make use of real photos or anything else like that. You should not think like a designer and see what is good or bad.
Use keywords in a channel name
Keywords are a perfect tool to make you searchable and be discoverable by the users. It reflects your channel and you should be precise and sincere to your keywords. For example, you have a Telegram channel on robotic toys for your dogs, in India, you should name your channel accordingly. Also, you should not use branded names unless your brand is popular such as Pepsi.
Post consistently
A blogger always needs a strategy for his/her content. To keep your followers engaged, you should come up with new content every day, posting content can do nothing except making you lose your followers.
Don't post too much
If you are thinking that you will post about 15 posts per day then we would like to stop you because According to us the more posts you publish the more your channel gets muted by your users.
Getting constant notifications will get your users annoyed and the more the notifications the more are the chances that you will be muted.
Having a muted channel means that you have few visitors and a few active user bases. Now how can you transfer your services or ads if in 1000 contents there are only 10 users to view it.
Publish unique content
Yes, you saw it correctly. So, stop copying someone's article and providing it to your users. The first reason for this is that people may have already seen it.
The second is that you are disrespecting The rules of Copyright. Even if you are publishing someone other's content then at least provide credit to the author of the content. Good content is that in which you have used your presence of mind.
Publishing unique content will give a boost of followers to your channel and thus making it popular.
Automate with Telegram bots
If you are using Telegram for currently promoting your goods or services then Telegram bots can help you to make your work easy.
You can create a bot with answers to your regularly asked questions, Bots replace the Manager who answers identical questions like that every day. A Bot can also help you in collecting new orders for your business without wasting any energy.
Create both – channel and group
If you are unable to choose between what you should create for your content or your Business between channel or group, then according to our suggestion you should create both channel and group.
Example: AppsGyeser has a channel for authentic news and a channel where users interact with each other and circulate their related issues. So, the best policy for monetization from Telegram is to please their users in every possible way.
Don't change your channel concept
If you are having a Telegram channel on Blogging and Making Money Online, then suddenly please do not start posting funny comedy videos in it. This is the fastest way by which you can lose your users.
It is because a guy interested in Blogging and Making Money Online then only he would have subscribed to your Telegram group.
So, if you want to switch to a new niche then the best way is that you can create a new channel with the help of your experience. To increase its followers you can promote your new channel on your primary channel.
An exception in this is that when you are having 100 users then you can make your channel more dedicated to your niche.
Final Thoughts about how to earn money through Telegram
Therefore, these were some common, effective, and effortless ways to earn money through Telegram. The ways to earn money are effortless but to gain a good subscriber base at Telegram to earn through them is very lengthy and hardworking. From these all methods my personal and favourite recommendation is Amazon Affiliate and Brand Promotion.
Now, what are you waiting for? Start making a decent subscriber base by the method given and earn accordingly from Telegram.