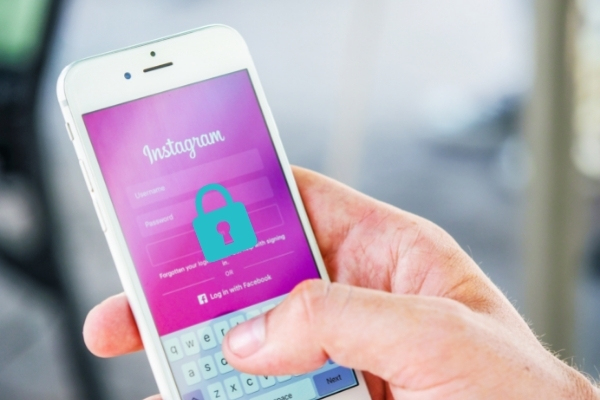 Unless it is a brand or product account, an Instagram account is very personal. If you want to know how to lock Instagram account on your Android or iPhone then remain with us to the end.
In any case, no one wants unauthorized access to applications such as WhatsApp, Facebook, or Instagram, because it is not the same as seeing your public profile as having access to publish on your behalf.
In addition to the traditional password associated with your account, Instagram has security measures in place. For example, you can enable two-step verification. But none of that matters if someone has access to your phone and can open the Instagram app.
Here are a few methods for hiding or blocking Instagram on your Android device. This will prevent someone who has your smartphone from opening Instagram and using it without your permission.
Read-
How to lock Instagram
AppLock
AppLock is possibly the most popular app for protecting applications, contacts, messages, and so on.
Its purpose is to block Instagram or any other app so that if you lose, misplace, or lend your phone, there is an extra layer of security that prevents someone from browsing applications other than the ones you allow.
A password or a pattern can be used to prevent access to Instagram. It will also come in handy for hiding or blocking photos and videos, among other things.
Photon App Security
Should I block or hide? Photon App Lock works with Instagram as well as any other app of your choice. A numeric code or a pattern can be used to open the lock.
In addition to Instagram and other applications, you can restrict access to personal content such as photos, videos, contacts, and calls, or even block the camera so that no photos are taken without your permission from your phone.
MaxLock
MaxLock will protect Instagram from prying eyes by encrypting it with a password, pattern, or PIN number.
MaxLock's optional features include the ability to block notifications from Instagram and other blocked apps, as well as prevent them from appearing in the list of recently used apps.
AppBlock
Although AppBlock's original purpose is to prevent Instagram, Facebook, or email from bothering you at specific times of the day or year, it can also be used to temporarily block access to Instagram.
You can use AppBlock to prevent access to the app and/or related notifications. Furthermore, the configuration of the temporary blocking can be customized in detail: at what times of the day or week, for how long…
How do I disable Instagram on my iPhone?
Although I have not been able to find applications for iPhone or iPad that are equivalent to the previous ones, you can block access to Instagram using the options provided by iOS.
There are several methods for blocking or restricting access to Instagram or other apps on iPhone.
One of them is to use parental controls, also known as Restrictions, which can be found in Settings> General or Settings> Time of use, depending on the version of iOS.
You can add an extra layer of security with Restrictions. That is, if your phone is locked by default, there will be another lock for the applications and functions of your iPhone that you have activated so that they do not appear on the iOS home screen.