If you are mad about high-end graphics games and searching for games like divinity original sin 2 then hold on to your seats as I am going to tell you 15 equally exciting games. These games are not only similar to Divinity Original Sin 2 but exciting as well.
Larian Studios developed and published Divinity Original Sin 2, a role-playing video game. The sequel to 2014's Divinity Original Sin was released in September 2017 for Microsoft Windows, August 2018 for PlayStation 4 and Xbox One, January 2019 for macOS, September 2019 for Nintendo Switch, and May 2021 for iOS.
The game was a critical and commercial success, selling over a million copies in two months and being regarded as one of the best role-playing games of all time, with praise heaped on its combat complexity and interactivity.
15 Games Like Divinity Original Sin 2
1.Pathway for Windows, Mac OS, and Linux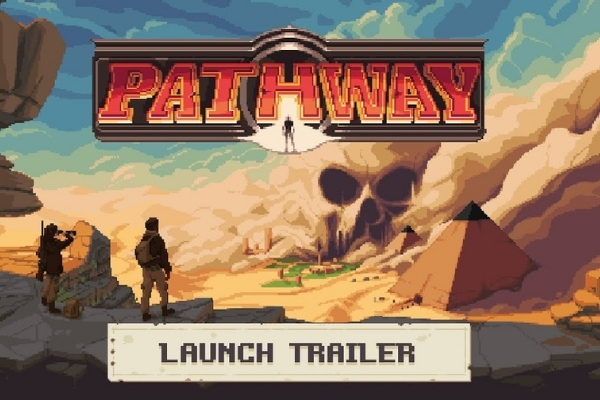 Divinity Original Sin 2 has a lot of good things going for it. Some players preferred the turn-based combat system in particular.
Every encounter could go in a variety of directions and required both strategy and luck. That is exactly what the player is expected to do in Pathway.
It's a tabletop-style turn-based strategy game set in the 1930s. Players must navigate a map to their destination, read the lore, and engage in battles.
However, there is a catch: if the player dies, they must restart from the beginning. Fortunately, the heroes with whom they played retained their experience regardless of what happened!
2.Torment: Tides Of Numenera For Windows, Mac OS and Linux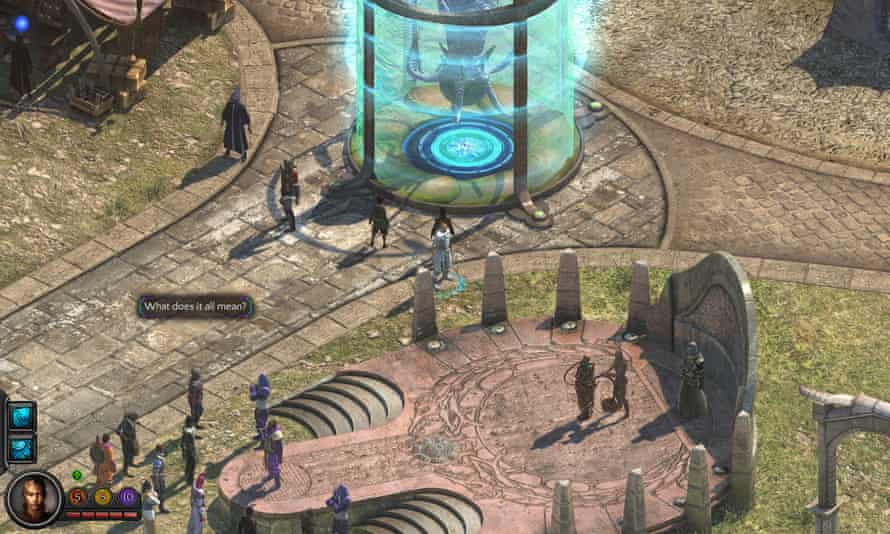 Torment: Tides Of Numenera is another open-world RPG with a party system and turn-based combat. It's the second game to receive positive feedback after Planescape: Torment. Some players are divided about Torment because it focuses more on the adventure and story than on action and challenges.
Torment is the game to play if you enjoyed Divinity's lore and wanted to dive into more mature stories. Its message is philosophical, with the phrase "Your words, choices, and actions are your primary weapons."
3.Dragon Age: Origins For Windows, Xbox 360, PS3, and Mac OS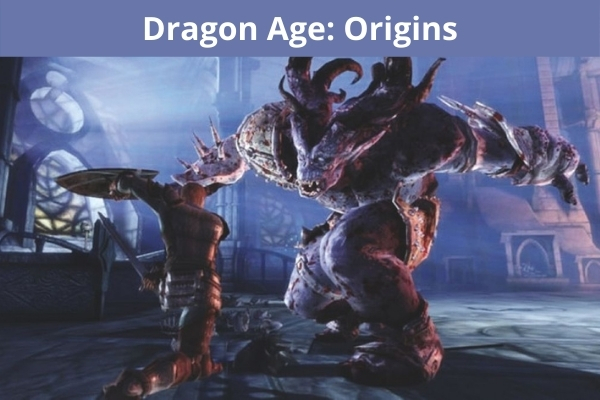 Dragon Age is a classic fantasy story with three major games available now. The first, Dragon Age: Origins, takes the cake for looking and feeling more like a traditional RPG than the others in the series.
It's a franchise and game brimming with unique lore and a fully developed world for players to explore. Players can customize their character's physical appearance as well as their powers and weapons as they navigate a Dark Spawn apocalypse and nationwide war.
Don't forget that Dragon Age 4 is currently in development, with plenty of fan theories to keep people entertained until its release.
4.Pathfinder: Kingmaker For Windows, Mac OS and Linux
Pathfinder began as a tabletop role-playing game, but with the help of Kickstarters, developers were able to transform it into an isometric PC game. The game's visuals feature effervescent bright lights that create a magical atmosphere while also including the action and story that gamers crave.
The player controls a party and explores vast lands in the hopes of establishing a kingdom and recruiting as many people as possible. The developers listened carefully to fan suggestions and criticisms and released an improved edition in response.
5.Baldur's Gate II for Windows, Xbox, Mac and Linux
Baldur's Gate's graphics and simple HUD are reminiscent of games like Fallout 1 and 2 from the early days of gaming. Baldur's Gate II continues the adventure begun in the first game.
The player must navigate a medieval disaster while deciding whether to be good or succumb to evil. The game simplifies things for players so they can focus on their own adventure, choices, and world lore.
6.Pillars Of Eternity for Windows, Mac and Linux
Pillars of Eternity was developed by the same team that worked on Fallout: New Vegas and other popular RPGs such as The Outer Worlds. This is an open-world fantasy in which the player's choices matter and exploration have never been so broad.
In this game, players can choose between being a human, an elf, a dwarf, or something more mysterious like the Aumaua, Orlan, and Godlike races. It's definitely worth a look if you're looking to satisfy your Divinity craving.
7.Masquerada: Songs And Shadows
Masquerada: Songs and Shadows employs a more cartoon art style, with bright, appealing colors and friendly faces. The journey that gamers will embark on is entirely voice acted and full of vibrant sounds and music.
The game does not feature turn-based combat, but a pause system that allows players to change positioning and control the direction of the fight can be enabled. This is a fast-paced adventure filled with magic and music.
8.Disco Elysium
This is a game that is unlike the others. Rather than being a fantasy role-playing game in which the player encounters dangerous monsters and caverns full of dangerous men, Disco Elysium places players in the shoes of a drunken detective who has no idea what he's doing or where he is.
This is an isometric story with beautiful artwork and a soundtrack that will transport players to another world for a short time.
Decide what kind of detective you want to be and which political parties you want to support, or don't decide at all and wreak havoc on the city.
Consider this to be one of Fane's previous lives, in which various parts of his brain manifest as distinct voices, some of which are The Doctor.
9.Baldur's Gate 3 Early Access
It only makes sense to recommend a game from the same studio that created D: OS2. Furthermore, the game is based on a long-running D&D franchise.
In the early access to Baldur's Gate 3, Larian brings their more streamlined approach to combat and lovely storytelling to the Baldur's Gate franchise.
There have been a few patches since the game's early access launch in September 2020. The typical performance-related issues were among the changes. However, Larian is taking in as much criticism and feedback as possible in order to create a game that all of the fans love, enjoy, and feel a part of.
10.Hades
Supergiant Games' latest release is Hades (known previously for Bastion and Transistor). The top-down roguelike has RPG elements as well as some romance options. While the combat is more akin to hack and slash, the story is engaging and uses Greek mythology to draw players in and immerse them in a world.
Despite the fact that the player dies a lot, the world feels real and alive. The game is designed to teach the player through failure, which Divinity fans may be all too familiar with if they play Tactician mode.
11.XCOM 2
Although it takes place in a sci-fi, alien-fighting setting, this game is the gold standard for turn-based combat. Though XCOM Enemy Unknown is a fantastic game, XCOM 2 represents the pinnacle of what this franchise stands for in terms of compelling storytelling and stellar gameplay.
Players who enjoyed Divinity's tactical battle planning will adore XCOM 2. Choose the War of the Chosen DLC for a more difficult playthrough and cameos from Star Trek: The Next Generation cast members.
12.Black Geyser: Couriers of Darkness
Couriers of Darkness: Black Geyser Black Geyser is a party-based, isometric fantasy RPG inspired by genre classics. Explore a land ravaged by civil war and a mysterious curse of greed by recruiting characters with distinct personalities. Your decisions, whether good or evil, will determine the fate of the Kingdom of Isilmerald.
13.Dragon Age: Origins – Awakening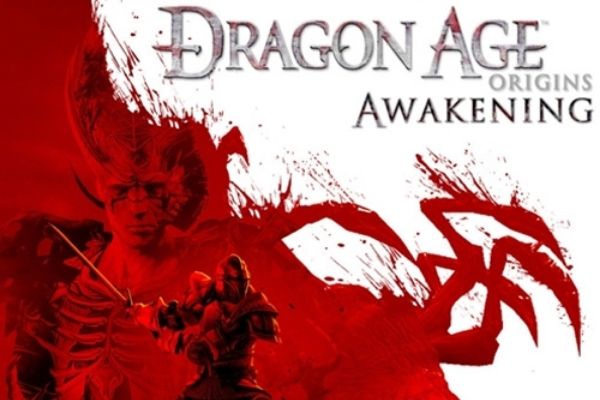 Dragon Age: Origins – Awakening is a role-playing video game expansion for Dragon Age: Origins. Awakening introduces a new campaign set in the aftermath of Dragon Age: Origins and quite among games like divinity original sin 2. The game introduces new class specializations and abilities for the player to master.
14.Star Wars Knights of the Old Republic II: The Sith Lords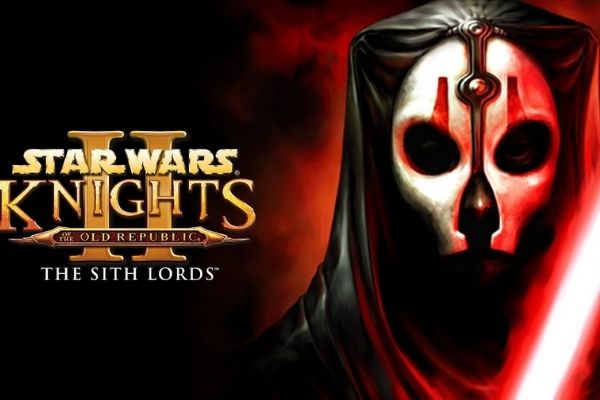 Obsidian Entertainment's Star Wars: Knights of the Old Republic II – The Sith Lords is a role-playing video game published by LucasArts. It is the sequel to BioWare's Star Wars: Knights of the Old Republic and was released on December 6, 2004, for the Xbox, on February 8, 2005, for Microsoft Windows, and on July 21, 2015, for OS X and Linux.
It, like its predecessor, is set in the Star Wars universe 4,000 years before the events of the film Episode I: The Phantom Menace and is based on Wizards of the Coast's d20 System.
The Odyssey Engine, which was first used in Knights of the Old Republic, is used in this game. The plot was first written before the original Knights of the Old Republic was released, and development began in October 2003, after BioWare offered Obsidian the Star Wars license due to their previous work.
15.The Witcher 3: Wild Hunt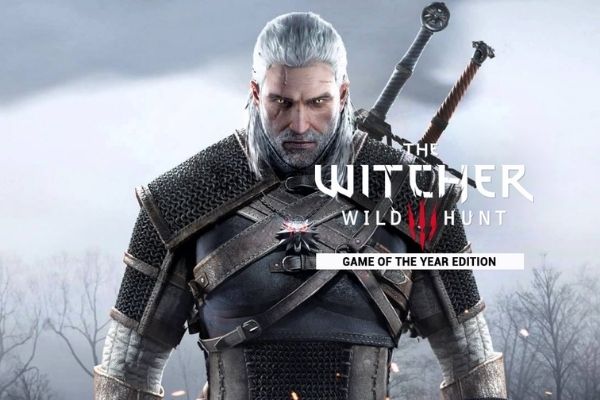 The Witcher 3: Wild Hunt is an action role-playing game developed and published by Polish developer CD Projekt Red that is based on Andrzej Sapkowski's The Witcher series of fantasy novels is one of the games like divinity original sin 2.
It is the sequel to the 2011 game The Witcher 2: Assassins of Kings, as well as the third main instalment in The Witcher video game series, and is played in an open world from a third-person perspective.
The game is set in a fictitious fantasy world based on Slavic mythology. Players take control of Geralt of Rivia, a hired monster slayer known as a Witcher, as he searches for his adopted daughter, who is fleeing the otherworldly Wild Hunt.
Players use weapons and magic to combat the game's many dangers, interact with non-player characters, and complete quests to earn experience points and gold, which can be used to improve Geralt's abilities and purchase equipment. The story of the game has three possible endings, which are determined by the player's choices at key points in the narrative.
Wrapping Up Games Like Divinity Original Sin 2
So these were our 15 best-handpicked games like Divinity Original Sin 2. Comment below about your favourite game from the list. You can also try 15 online games to earn money.