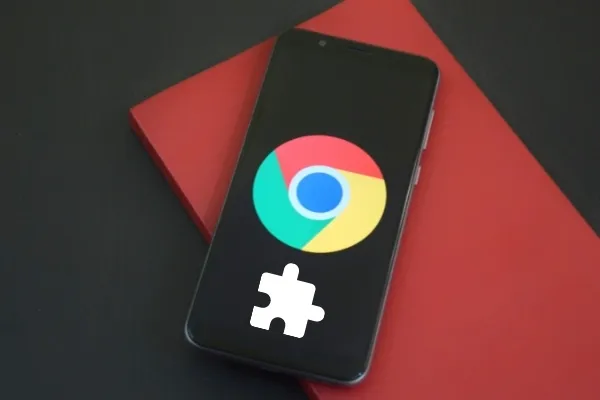 In this post, we will discuss how to install Chrome Extensions on Android so that you can use all the features like your desktop.
For nearly a decade, Google Chrome has been available on Android. Despite this, Google has yet to find a way to integrate Chrome extensions into its mobile browser.
While competing browsers such as Mozilla Firefox allow Android users to customize their browsing experience through add-ons, the vast majority of Google Chrome extensions remain exclusive to users of the desktop version of the browser, and many Google's mobile platform users have long given up hope of seeing extensions in Chrome for Android.
However, many people are unaware that Google Chrome extensions can now be used on Android. Yes, you must use a browser other than Google Chrome to accomplish this, and then follow the steps outlined below.
Read- 20 Best chrome extensions for Bloggers – Updated
Install Chrome Extensions on Android
Yandex browser: an Android browser that works with Chrome extensions
Yandex is a well-known Russian technology multinational that has been developing its own Android applications for some time. Among them is its own browser, Yandex Browser, built on Chromium technology. As a result, the company has been able to incorporate and improve on some of Chrome's native features.
However, the Yandex Browser feature that we are interested in this time is extensions. When we first launch the browser, we will notice that it has a simple interface with a home screen that is a vertical carousel of shortcuts to various web pages of interest. However, when we open the menu at the bottom, we find an option that we will only see in a few Android browsers: extensions.
The app includes the LastPass, Pocket, and Evernote extensions by default, and the catalog of installed extensions can be accessed from the app's own settings. How do you add Google Chrome extensions to Yandex Browser now?
The first step is to launch the Yandex browser for Android and navigate to the Google Chrome extension store or Chrome Web Store.
Locate the extension you want to download and select "Add to Chrome." You will be presented with a pop-up window, which you must accept by clicking on "Add extension."
The extension will start downloading. To see if it was properly installed, open the browser's menu and navigate to the "Extensions" section.
In some cases, the extension must be manually activated from the extensions menu, as shown in the image below these lines.
As a result, we will have already installed an extension that is available in the Chrome store and can be accessed via the Yandex browser for Android. So this is the easy and convenient way to install Chrome Extensions on Android.
Keep in mind that because the vast majority of these extensions are designed to work on desktop platforms, malfunctions may occur and they may need to be uninstalled. Nonetheless, we were able to observe how some of the most popular ones functioned without incident.
On the other hand, Yandex explicitly states in the browser settings that the feature that allows you to install Chrome extensions is in beta, and that its operation will improve over time.