In this post, we will discuss how to download Instagram photos on pc or how to save pictures from Instagram on pc in three easy ways. You can download someone's Instagram photos and use them. But remember to take the user's permission before using it publically or commercially cause downloading it is free but using it may not be.
If you want to download your own images that you uploaded to your account but lost them somehow then Instagram allows officially allows you to download them. But downloading images from others' accounts is no piece of the cake.
Facebook or now Meta does not allow to download the images officially because it will put serious pressure on their servers if it allows users to download Instagram users but do not worry we will tell you the easiest ways to download Instagram images in 2022.
Instagram was launched on 6th October 2010 and since then it has come a long way and especially after Facebook acquired it. Facebook acquired it in 2012 paying $1 Billion to its developers which shocked the world at that time but Facebook knew that it has the potential to make it big.
Instagram has 118.9 Million active users from the USA which is predicted to touch 127.2 Million by 2023. While Instagram has 1287 Million active users worldwide and is currently in the fifth position in terms of active users.
Every day millions of photos are posted by celebrities, influencers,s, and common people. We come across several images on Instagram that we want to save but then how to save pictures from Instagram on a PC!!
We will discuss every possible way to download Instagram photos on pc. So let's dive in and find out how to do it.
How to download Instagram photos on pc
Instagram does not allow downloading photos from its platform as it will put super extra pressure on its server. So these ways will help you to download photos to your PC from Instagram.
With a Chrome extension
There are plenty of Chrome extensions that let you download photos from Instagram but I found Image Downloader for IW best among them. It has a clean interface and works like butter with your chrome browser.
After you install the extension whenever you visit Instagram from your PC then it will show a 'download' button on the top of every image. You can download any image by just clicking the download button and you can choose your desired folder to save the files.
Download Instagram photos By Link
You can also download the photo from the photo link. Follow the below steps to download the picture from Instagram in high quality.
Login to your account
Search for the photo you want to download
Click the three dots on the right-hand side top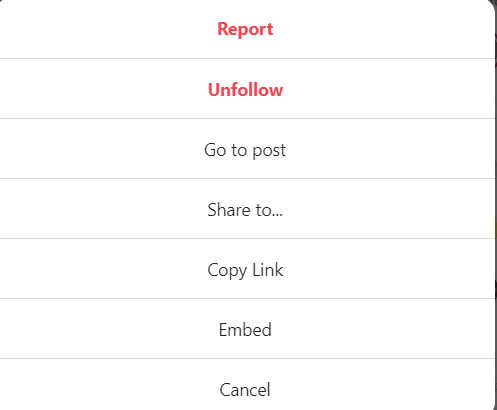 Click on the 'Copy Link' option
You can download the photo through many websites like Instafinsta, Inflact, etc.
How to download Instagram photos on pc by using Inssist
Download the Inssist chrome extension and it let you use the Instagram app on your PC as you use it on your mobile.
After you logged in to your account then open the photo you want to download.
Click the 'open in a new tab' option at the bottom and it will open the image in a new tab. Right-click in your mouse and click ' save as' and save the image.
How to save pictures from Instagram on pc 2022 without any extension
Here is how to save pictures from Instagram on PC without any third-party app.
Log in to your Instagram account to download photos from Instagram without any chrome-extensions
Then go to the account from whose account you want to download the photo
Click on the photo which you want to download and click on the refresh button
As the browser refreshes, right-click on your mouse and click on Inspect option.
As soon as the Inspect window opens, click on Sources
Then Click the below option in sources as shown in the below image.


Click on the file source from fna.fbcdn.net and under it you will find all the images.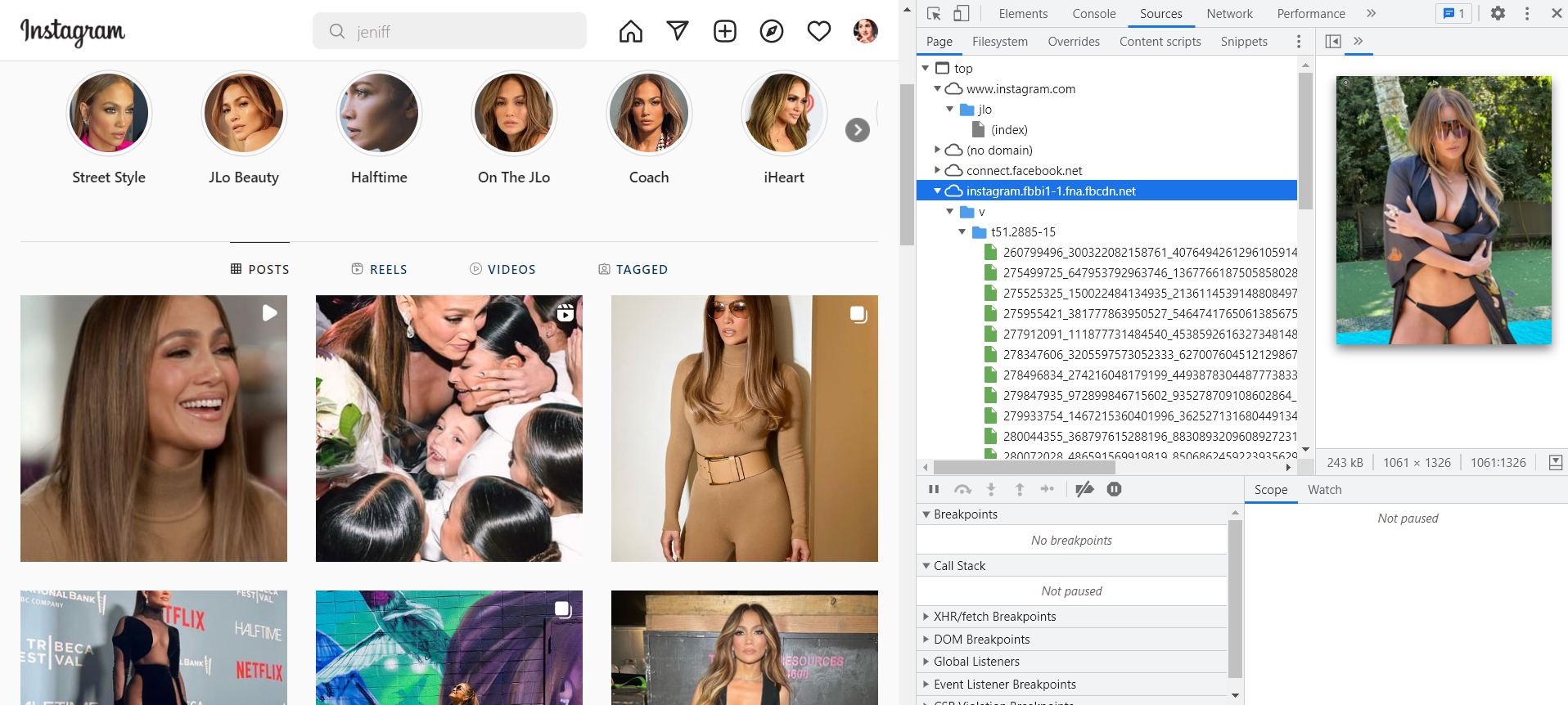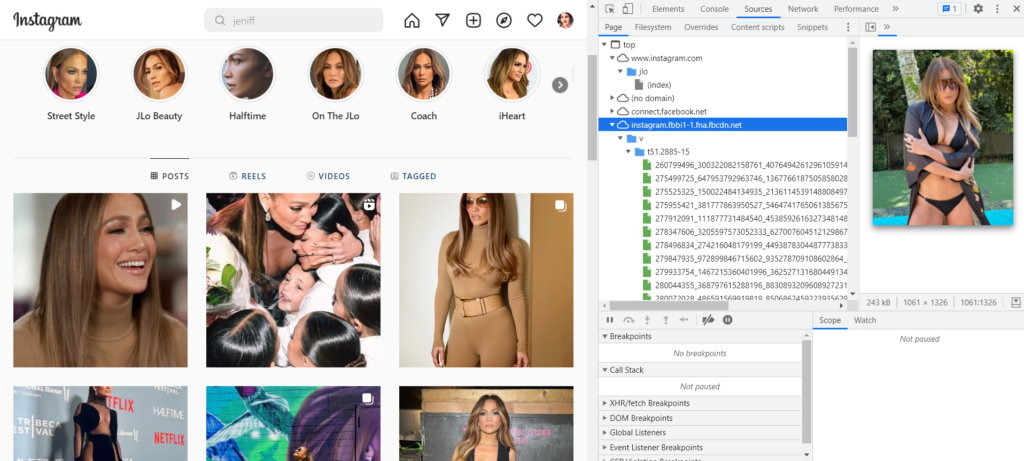 Now as soon as you click on this option, that photo will also open on the thinking side, now right-click on that photo with the mouse and click on save as. Now you can save this image anywhere on your PC.
For mobile
Save Instagram photos on PC By visiting the website
How To Download Instagram Photos on your mobile device? It's simple, just follow the below steps.
Open your Instagram app and select the image you want to download.
On the top-right corner of the image, you will find three dots. just press it.
There will be many options as soon as you press it, press the 'Link' option and the link will be copied.
Now open Google in your Chrome browser and then search for Instagram Image Download.


Click the first link and inside this paste, the URL copied from Instagram in the URL box and press the download button.
Bingo, your image will be downloaded and saved on the mobile.
3rd party app
If you want to use a third party to download Instagram images from you, then you will find many such, whether it is Google's Play Store or Apple's App Store.
Wrapping Up how to download Instagram photos on pc
So these were the four easy steps on how to download Instagram photos on pc. You can try any of these methods at your convenience. Every method described in this post works perfectly and is tested by myself.
If you have any queries or suggestions then you can write to us or comment below.