Google Search is being upgraded to provide the ability to enable dark mode on desktop. Here we will tell you how to enable Dark Mode in Google Search.
Before you read the article I want to share an article that if you are using your primary Google account in your Smart TV then you should sign out immediately. How to sign out of Google Play on TV and Why You Should Do It Now.
Users will now have three options in the Google search engine's Appearance setting with the addition of Dark Mode.
This will feature the ability to keep Google Search's appearance settings in sync with their computer's default theme, which will be especially useful if users have set a timer to turn dark mode on and off automatically. By preserving the minimal contrast ratio essential for readability, Dark Mode helps to alleviate eye strain.
The new Google Search look setting was introduced in a post on Google's help page. There are three options in the new look settings: device default, dark, and light. The new dark mode settings were also rolled out to users on September 9 and will be gradually available to all users in the coming weeks, according to the post.
How to Enable Google Search's Dark Mode:
According to the statement, the new appearance settings will be available for Google's main page, search result page, search settings, and other related web pages.
The device's default setting automatically matches the device's color scheme. The Dark setting displays light text on a dark backdrop, whereas the Light setting displays light text on a light background. We were also able to alter the design of Google Search.
Steps you must take to enable Dark Mode in Google Search
On Desktop
Enter google.com into your web browser to access Google Search.
Click Settings in the lower right corner of the Google search menu.
Then, on the left panel of the page that opens, click on Appearance; if it is not available under Settings, click on Search Settings and then click on Appearance.
In Google chrome and Mozilla Firefox you may find this option in setting itself. You can click the option and the Dark theme will be enabled.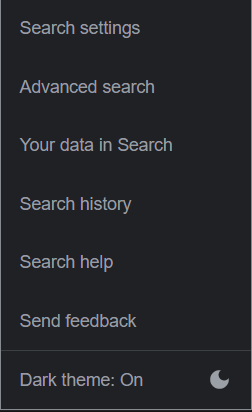 The Brave browser users may have to wait as I could not find any option to enable Dark Mode in Google Search.
Choose from the following options: Device default, Dark, or Light.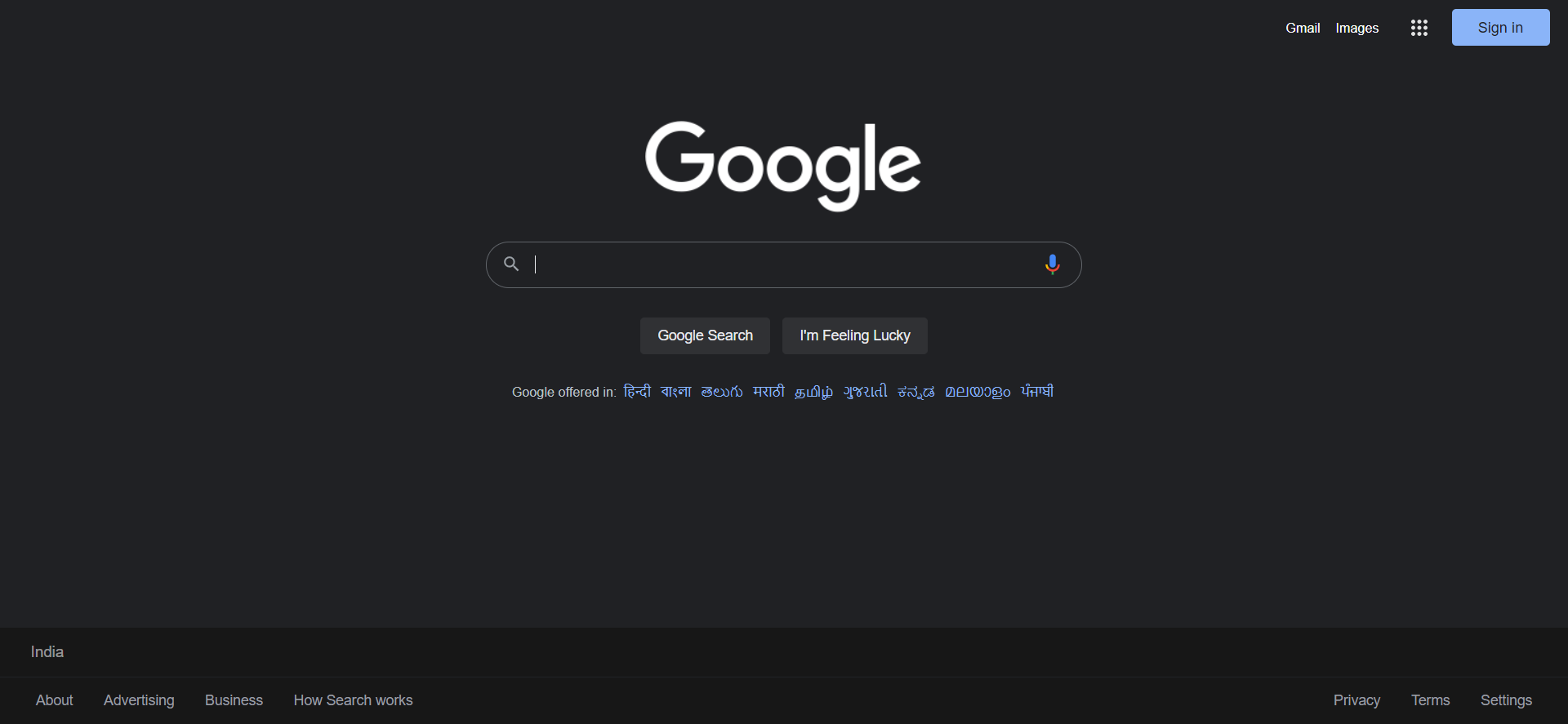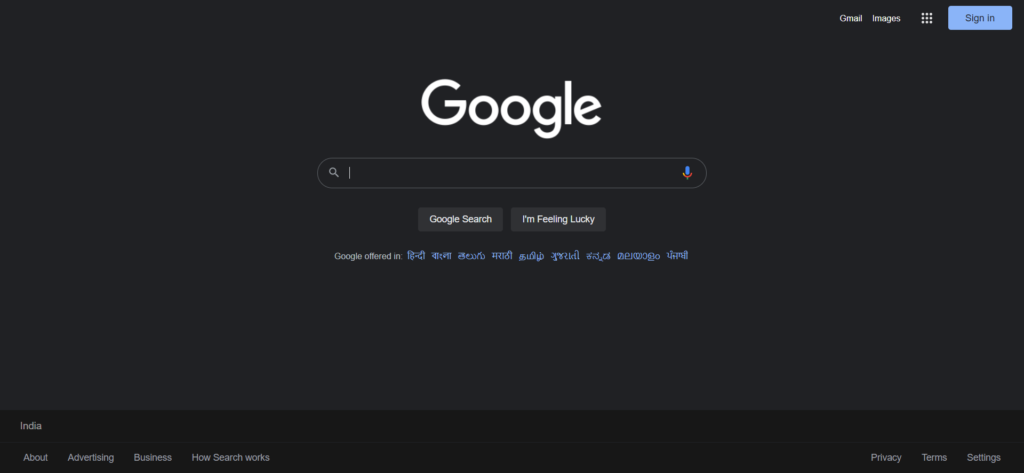 Click the Save button at the bottom.
How to enable dark mode In Mobile
Open the official Google Search app on your android mobile.
Then click on more on the bottom right and then select Settings.
Then tap the ' General' section and navigate to the bottom.
You will see a 'theme' option, press that option, and then select the dark mode.
Remember to update your Google app if you are unable to find the option.
So this way you can enable Dark Mode in Google Search. if you want to enable dark mode in Whatsapp Web then read our latest post.