Want to download all Spotify songs to MP3 but don't know how then you have landed at the perfect place. Read the article to the end to find out how to download all Spotify songs to MP3 on mobile and PC.
Spotify is one of the most popular music streaming services, and it hardly needs an introduction because we all know how it works and has used it at some point. But how to download all Spotify songs to MP3.
The music app allows us to listen to thousands of songs, albums, or artists that are available on the platform, regardless of whether we pay or use the free version. Though the paid version has some more added features.
But here's something you might not know: you can download all Spotify songs to MP3 format and listen to it on your phone or computer, use it as a ringtone or add it to your own home videos, listen to it offline, and so on.
One of the options provided by Spotify is to purchase a premium account, which allows us to download Spotify songs and listen to them offline, without an Internet connection.
Only available to users who pay the monthly subscription fee which is 129 Rupees per month in India. However, in addition to this online option, you can download Spotify music in MP3 format from your computer and listen to it whenever and wherever you want. We'll show you how.
Also Read- How to take screenshot in Smart TV
Download All Spotify Songs to MP3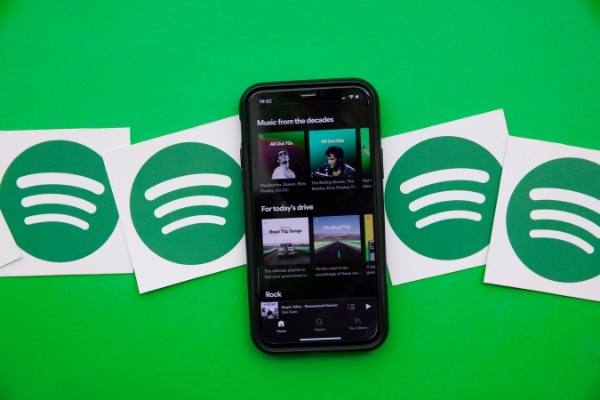 If you are a premium Spotify user, you can choose where the songs or playlists are saved so that you can listen to them offline.
This does not imply saving them in MP3, but the app saves the files on your phone or computer, and when you are not connected to the Internet, you can access Spotify and listen to those songs. This is the same way how you can save videos on Youtube to watch later.
You will also save data this way, even if you have an Internet connection because they will be stored locally and not streamed.
Read- How to sign out of Google Play on TV and Why You Should Do It Now
Limits
How much music can we get from Spotify? The first is that the amount of free storage will determine it on your mobile phone or the SD card you have in it. The songs cannot be stored if there is no available space; they do not fit.
However, even if you have a Premium account in any of its available versions, you will not be able to download all of the songs from Spotify, even if you have thousands of free gigs on your device.
To download songs from Spotify and listen to them offline, you can have up to 10,000 songs selected at the same time and on up to five different devices.
Even if you are logged into your account, you cannot have downloaded it on ten or twelve devices. There is also a requirement that you connect to the Internet every thirty days so that the downloads continue to work and are not canceled.
Download All Spotify Songs to MP3 Format
It is very simple to download songs. Furthermore, the steps are the same whether you are using the desktop app on your computer or the mobile and tablet apps. We can download entire playlists, a disc by an artist, or just a single song that we enjoy.
Launch the Spotify app.
Choose a song and add it to your playlist.
Visit your local library.
Select the desired playlist by clicking on it.
In the upper right corner, press the button.
You will make the download active.
Wait a few minutes.
The entire list will be made available offline automatically.
To deactivate the download again, simply repeat the steps and press the same button when you no longer want that list offline because it takes up space or because you simply do not want it on your mobile phone.
When you download a podcast to your computer or mobile phone, we will do the same. We can make a list of radio programs that we will have downloaded offline if we want to listen to them while on a trip, for example, without using up data on our phone.
The steps are identical: we look for the podcast or podcast episodes that interest us, and then we tap the arrow icon to download.
Once you have it, you can filter by "podcasts and shows" at the top of your library, or we can go to an automatically created list called "your episodes." You can see the programs you have available offline in this section. Alternatively, you can click the "Downloads" button to see only what we can listen to even if we don't have Internet.
However, as with music, keep in mind that this radio will only be heard within Spotify and will not be heard if you log out or uninstall the app. We can't listen to it on another device if we haven't already done so, and we can't listen to it if we log out or turn off the phone. If you use Spotify, we cannot have the MP3 files in any way to listen to the radio.
We can also download songs from a list on the computer, but keep in mind that they will not be downloaded in MP3.
That is, you will not be able to use the files individually, but you will be able to listen to the music when there is no WiFi or a network cable connected to the computer.
It comes in handy if you want to listen to music while on vacation and are traveling by plane with your laptop, for example. Simply navigate to the desired list and look for the arrow next to the 'Play' icon to download them to your computer.
Storage
Another option that Spotify gives you on your phone is to store the songs on the SD card rather than the internal memory:
Launch the Spotify app.
Navigate to the upper right corner and select Settings.
The configuration section will be visible.
Continue reading until the end.
Select "Storage" from the menu.
Choose from various storage options.
SD memory card
Storage of devices
Save Spotify to your SD card
You will be able to save your songs in this manner, but this does not imply that you can download music in Spotify in MP3 format because the files will not be usable outside of the program. That is, you could not send or use them as a tone, in videos, or in any other way.
We'll see if we can download any more here. It will not distinguish between song and podcast downloads, but everything will be displayed as a single bar with downloads and other apps indicated. In any case, if the list takes up too much space, we can delete it.