Want to receive money from your abroad client but don't know how to open PayPal account in India then read the article to the end.
Are you from India? And, do you want to open a PayPal account in India in order to receive money in other currencies and from different countries? If these are your concerns, you've come to the right place.
Many online money makers, such as YouTubers, bloggers, and others, use PayPal accounts to receive payments from customers or advertising services. Then, if you're like me, you'll need a PayPal account.
In other words, if you earn money online through affiliate marketing, you must have a PayPal account in order to receive your earnings.
As a result, in this publication, you will learn everything you need to know about "What is PayPal?" and "How to Create a PayPal Account in India" with my step-by-step instructions.
What exactly is a PayPal account?
In a nutshell, PayPal is a payment gateway that allows people all over the world to send and receive money.
Consider the following scenario: you are an affiliate marketer for any X product. Affiliation marketing is simply announcing someone's product to audiences through your media (e.g., blog, YouTube, social networks) in exchange for a commission. Assume you earn a $100 commission from the US affiliate program. UU
So, how are you going to get that money into your Indian bank account? That's where Paypal comes knocking.
First, company X transferred the funds to your PayPal account, to which she linked the bank account. As a result, you can transfer the $ 100 from PayPal to your bank account.
This is how Paypal works so that Indians can receive money online and deposit it directly into their bank accounts. To receive payments, I use a PayPal account. To be honest, it is a more secure payment system.
also Read- How to cancel Disney plus subscription
Then we'll look at " How to open PayPal account in India"
However, before beginning to create, pay close attention to each step. Because I made a lot of mistakes while setting up my PayPal account, and I had to fight even harder to correct those mistakes. So I don't want you to make the same mistakes I did.
As a result, before making changes to your PayPal account, carefully follow my instructions and read each step twice.
How to open PayPal account in India
The PayPal account is free, and there is no cost to register. Then, without further delay, let me go over the steps one by one.
Step 1: Go to the PayPal website.
To begin, go to the official PayPal website by clicking here. When you arrive at the site, click the "Register" button.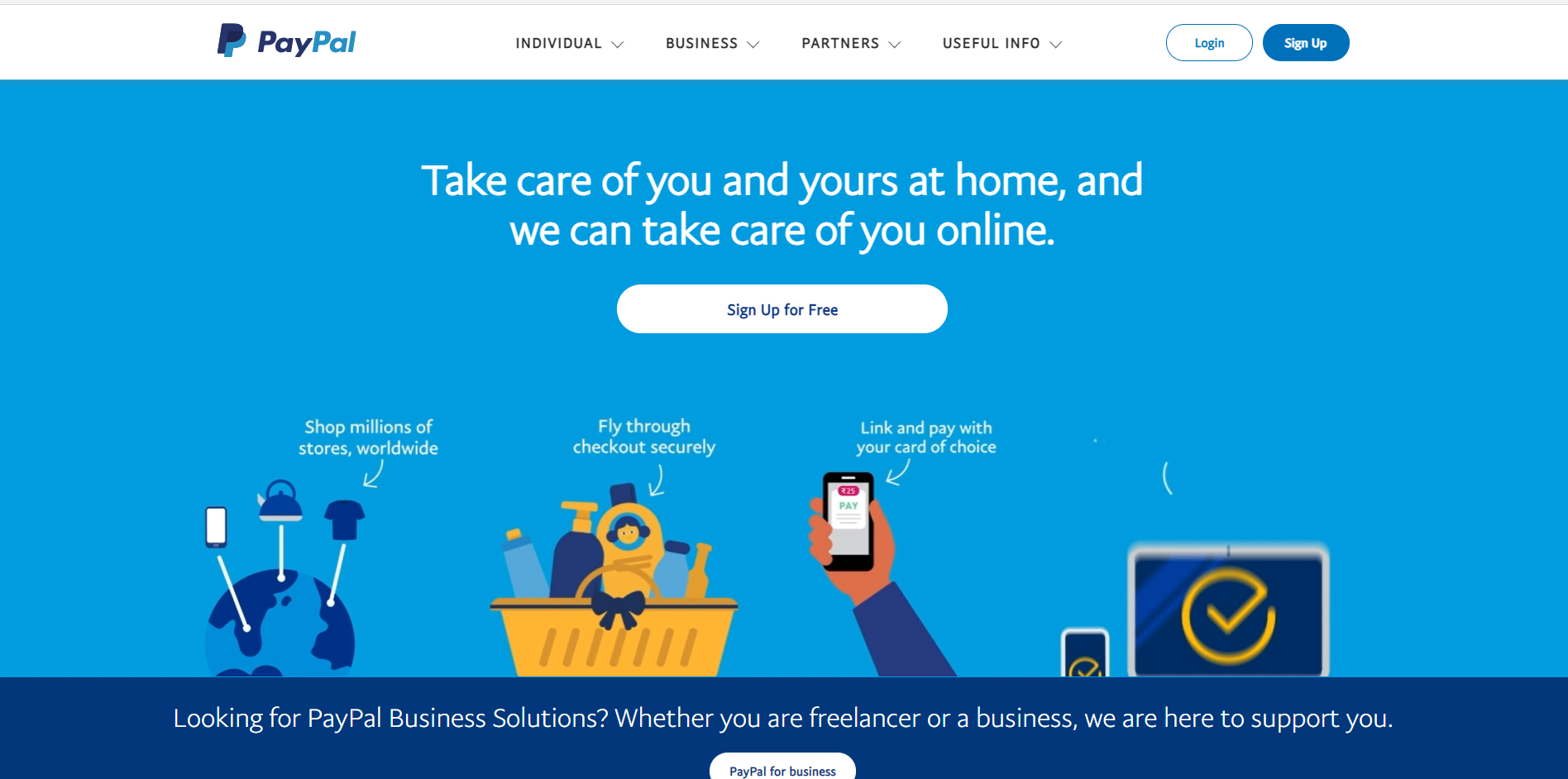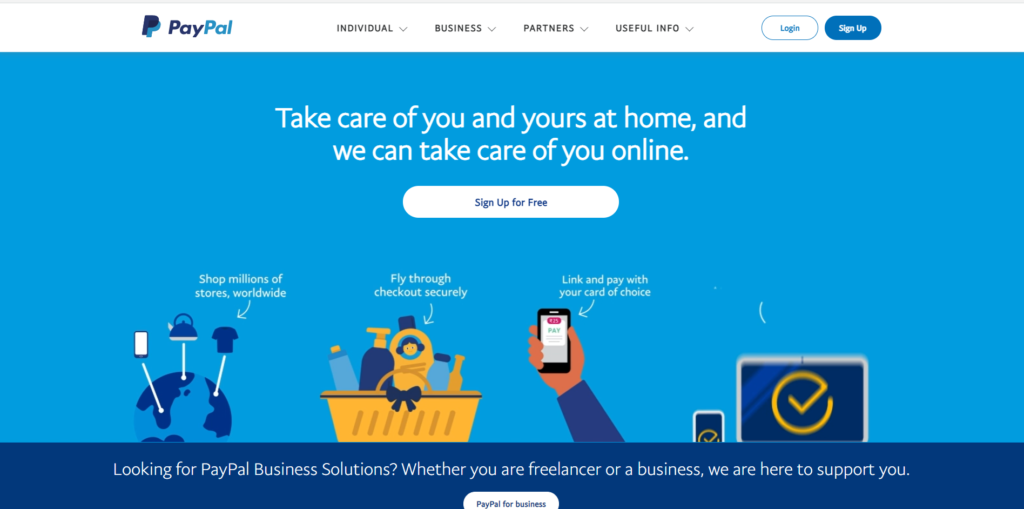 Step 2: Select an account type.
You will now be taken to your account page. PayPal provides two types of accounts, which are,
Account for each individual
Account for business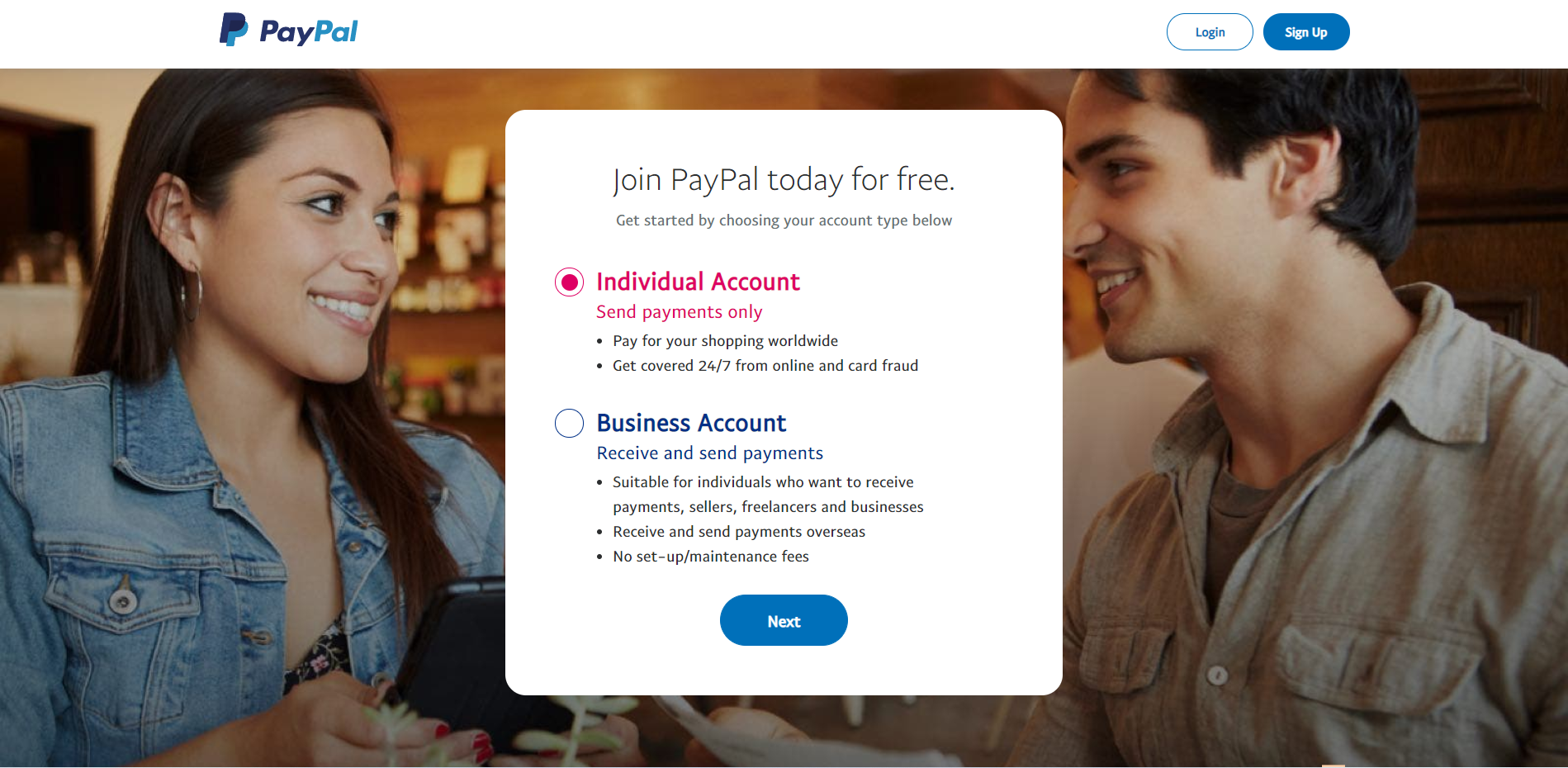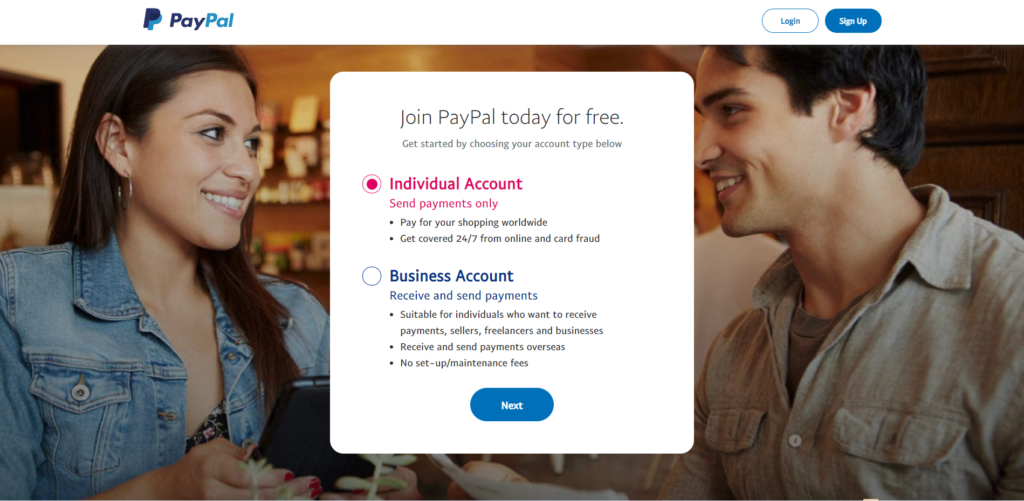 Account for each individual
You can set up "individual accounts" if you make money from blogging, YouTubing, web design, and so on.
Account for business
Use the "commercial account" if you are running your company as an organization with partners.
If you want to downgrade your "Business" account to an "individual" account after creating it, you can do so by contacting PayPal customer service. Otherwise, it is possible.
As a result, select the account type and click the "Next" button.
Step 3: Enter the email's details and phone number
Enter your phone number and "email address," "create a new password," and confirm it on this page. Enter the correct email address and click the "Next" button.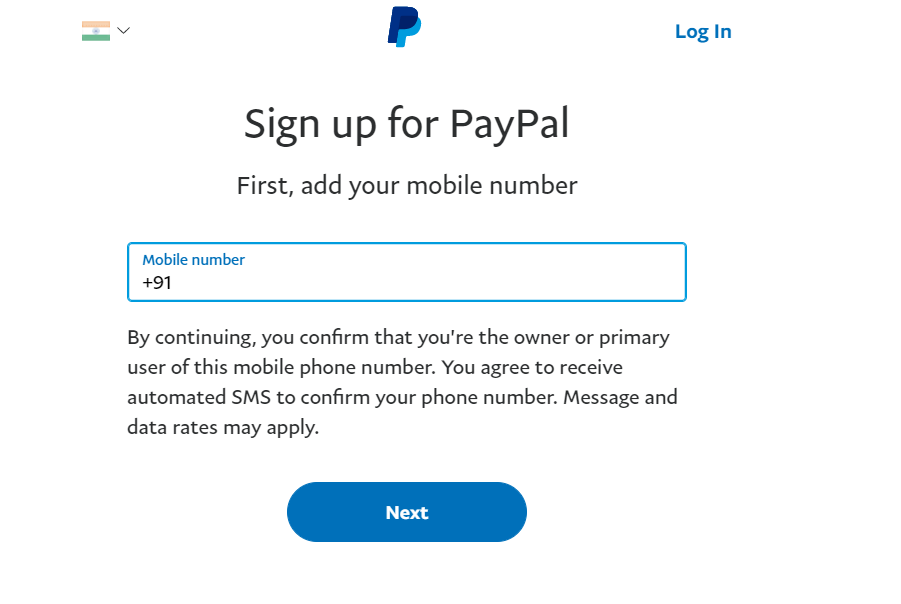 Step 4: Fill in the blanks with your basic information.
Enter your basic information, such as nationality, address, city, status, and mobile phone number, to create an account.
Take note of this:
Your "name" and "surname" must be the same as those on your bank account. As a result, enter the name's details exactly as they appear in your tests.
Finally, accept and create an account by clicking "Accept and Create Account" after you have reviewed the PayPal agreement and the Privacy Statement policy.
Step 5: Fill in the card's information.
If you want to provide the details of your debit or credit card in this step, fill out the "Card number", "Card Type", "Date Date", "Safety Code" (CVV) and, finally, click on the "Link card" button.
The card's data is used to make purchases on Amazon, Alibaba, and other websites. If you do not want to link your card, simply skip this step and go to your account page.
Step 6: Open a PayPal account.
That's it; your PayPal account has been successfully created. And it displays a summary of your account as shown in the image below.
For verification purposes, you must confirm your mobile number and email address.
Three things are critical in order to receive PayPal payments on your bank account.
The email address must be validated.
It is necessary to include the bank.
Completed KYC in detail.
Step 7: Enter banking information
Furthermore, this is a critical step in the overall process. It is simply linking your bank account to Paypal. As previously stated, the name of your bank account and the name of your PayPal account must be the same in order for the transaction to be successful.
As a result, enter your bank information, such as the IFSC code and account number, and send it. PayPal will verify your account within a couple of days.
In most cases, PayPal will deposit two small amounts into your bank account after receiving your banking information. This is for confirmation, so once you verify those amounts, they will merge your bank account with your PayPal account.
That's all there is to it for now. He set up and linked his bank accounts to his PayPal account in India.
Click here to go to the PayPal Help Center. Let's take a look at some of the most frequently asked questions about this topic.
Read- How to cancel OnlyFans subscription or delete the account
Conclusion in how to open PayPal account in India
It is not a matter of spatial science to open a PayPal account. Some newcomers make the mistake of incorrectly entering their names and banking information. As a result, they believe it is difficult to obtain funds.
I hope you liked, enjoyed, and learned something useful from this publication; please share it with your Facebook friends and family. In the following article, we will look at the top seven affiliate programs in terms of pay.