Fed up with the youtube age restriction and want to know how to turn off age restriction on youtube so that it does not appear every time there is an age restriction.
Why can't you see certain YouTube content? We tell you how to remove the age restriction on YouTube on your mobile so that you can access all the videos on this social network. If you are part of the 2,291 million users that the platform has in 2021, and of the 70% who access its content mainly from mobile phones, changing the restricted mode settings is very simple, no matter if you have Android or iPhone.
By mastering this parameter, you will be able to restrict certain contents or, in the event that you do not have access to them, see everything that YouTube can offer you. We started!
How to turn off age restriction on youtube on mobile
To know how to turn off age restriction on YouTube on your mobile, you just have to follow a few simple steps that we detail below:
Open the YouTube app on your mobile, and click on the three dots in the upper right corner, your profile photo may also appear in some cases (the updated version has a profile picture rather than three dots).
Press the profile picture.
Select the "Settings" option and then select the "General" option.
Then scroll down to the bottom and you will find the option "Restricted mode" and deactivate it, as seen in the image. And ready!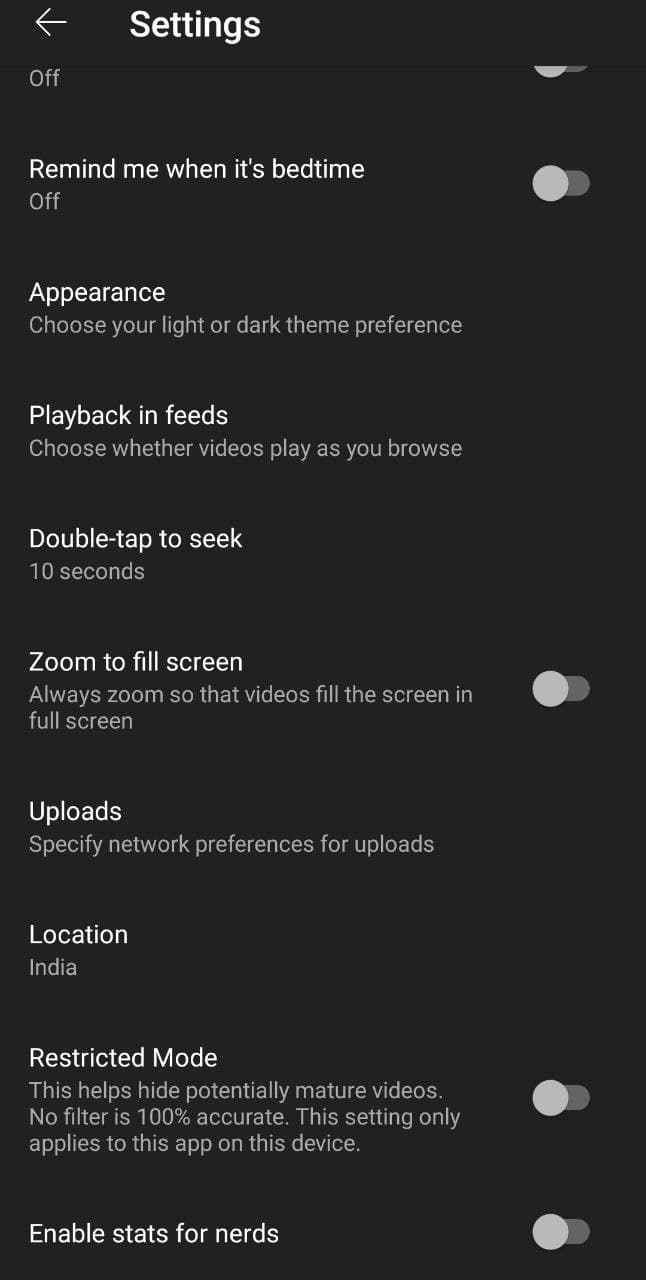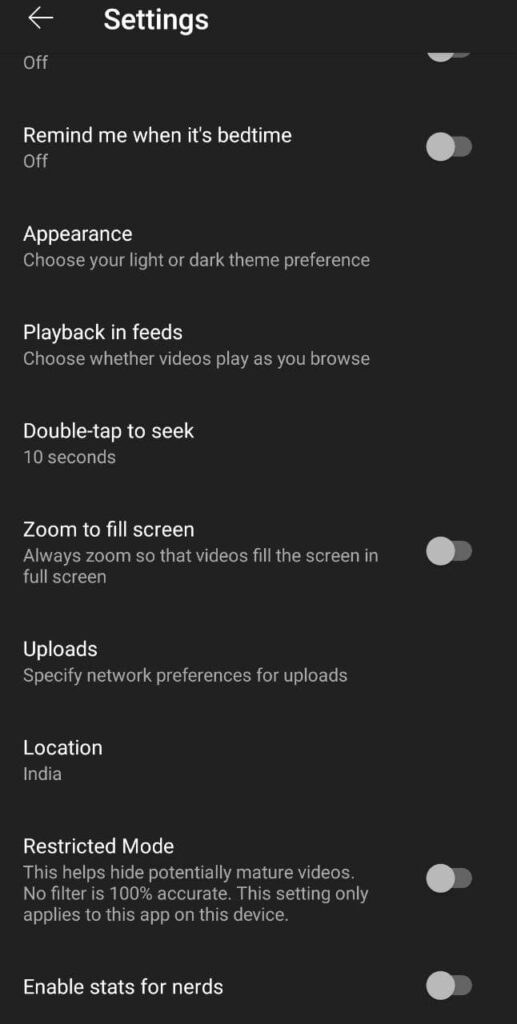 You must bear in mind that, if you are trying to access YouTube content from a public computer, such as in the library, university, or work, you may not have access to modify this option, because it is set in this way by the administrator of the system of that place.
Also, this will only work in the device to which you have made changes. That means if this change has been made to your mobile then it will be applied to your mobile only and not to your PC.
So how to turn off age restriction on Youtube forever. So follow these steps to change it forever and in every device.
Go to Google my account from your PC or mobile browser.
Log in with the account details to which you want the age restriction to be removed.
Then select the 'Personal Info' section from the options.
Here you will see your birth date, if it is less than 18 years (or as per your country's policy) then change it to date so that you can be over that age.
And your age restriction on Youtube will be removed permanently from every device you use.
Also Read- How to Cancel or Discontinue a YouTube Premium Subscription
HOW TO USE YOUTUBE'S AGE VERIFICATION IN 2021
There could be a variety of reasons why you want to know how to enable age verification on YouTube in 2021. The most common is to limit the content that is not appropriate for minors. If you frequently live with or work with children or adolescents, this option will come in handy to keep adult-oriented videos hidden.
The procedure to activate the restrictions is the same as in the previous point, that is, how to remove the age restriction on YouTube on mobile; however, instead of deactivating the "Restricted Mode" tab, you must activate it. It's really that simple.
Important: When you activate or deactivate the restricted mode, you must do so on each device and on all profiles accessed via the same mobile, computer, or tablet.
Whether or not the restricted mode is enabled, there are some contents that YouTube deems unsuitable for children under the age of 18 and as such specifies: a warning will appear on the screen, and only those who meet this requirement will be able to see it. In short, age verification is activated automatically when you attempt to access content from an account that belongs to a minor user.
This is dependent on the age of the Google account associated with the YouTube account being verified. As a result, if you are over the age of 18 and are having trouble accessing this type of content, it could be due to an error in your account settings.
To change this parameter, go to your Google account's privacy settings and select "Personal information" and "Date of birth." There, you can confirm or change your age if necessary.
WHAT EXACTLY IS YOUTUBE RESTRICTED MODE?
But, exactly, what is YouTube's restricted mode? The platform warns that there is no 100 percent reliable method, but by selecting this option, videos "that may contain adult content" are hidden. How does the restricted mode function? We will tell you: YouTube employs a variety of indicators, including "the video title, description, age restrictions, and so on," to "identify and filter the content that is potentially for adults."