Ever wondered how to reverse a video on Snapchat then you have landed at the perfect place. Read it to the end.
Snapchat is one of the most popular social media apps of the current decade. Snapchat allows users to send short videos and photos to their friends and family. Users can also password-protect their stories and images. "Only in my eyes" is the name of this feature.
Through ad-based short content, the social media app has also provided a platform for businesses to thrive. It is usually found in the Discover section. With so many options and features, it's no surprise that Snapchat has approximately 230 million daily users worldwide.
We all know that on Snapchat, we can take photos, record videos, and apply filters and effects to them. Did you know that we can use this app to reverse a video? Yes, it is possible, and I will show you how to run a Snapchat video backward in this guide.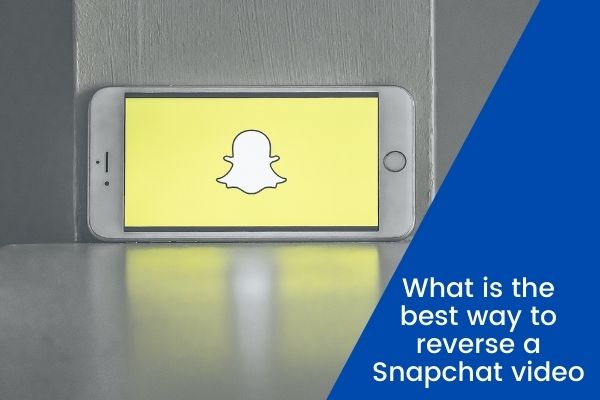 What is the best way to reverse a Snapchat video?
So, here are the specific steps you must take. If you don't already have Snapchat and want to try out this feature, you can do so by downloading Snapchat for Android.
Start Snapchat. You must film a live video. Then, look for the rewind filter that will add the effect. Swipe to the right on the screen. There will be additional filters that you must navigate through. for the chosen video The video will resume from where it left off in the original live clip after reverting.
You can now share your custom video as a Snapchat story or as a Snap streak.
Points to note to reverse a Snapchat video?
On Snapchat, you can only reverse a video that was recorded live in the app. If you download a video and then try to reverse it on Snapchat, it will not work.
Likewise, reversing will not work if you choose a video from your camera roll.
So that's how you quickly reverse a Snapchat video. Try it out right now and share it with your Snapchat-new friends.
Read-