Whatsapp is the most used messaging service in the world but is WhatsApp banned in Russia or is WhatsApp blocked in Russia. This question still going around in people's minds since the Chinese government blocked WhatsApp back in 2017.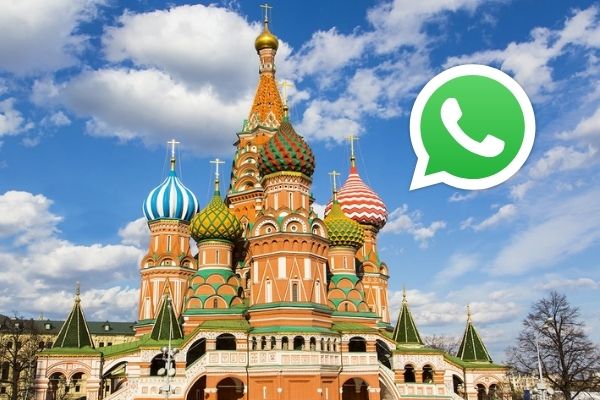 I still see people asking on different social media platforms that Can you use WhatsApp in Russia? People are searching on internet that does WhatsApp work in Russia?
A Russian court has barred Meta, the parent company of Facebook and Instagram, from operating in Russia due to "extremist" actions in March 2022. The ruling excludes WhatsApp, which is also owned by Meta.
If you ever visit China then you won't be able to use the Whatsapp service to message your friend or family and you need to use a premium VPN to do so. But is Whatsapp banned in Russia and if yes then why?
Read- Whatsapp new features 2022: 10 New Exciting Features Added
The answer is Whatsapp is not banned in Russia and you will be amazed to know that Whatsapp is the second most used app in Russia after Youtube.
There has been a war between Ukraine and Russia for some time now. Meanwhile, in the Government of Russia, Facebook has been accused that social media platform is censoring the contacts of their country and is not allowing the correct information to reach the user. And keeping this in view, the Russian Government has currently banned Facebook in its country.
VK is considered as the Facebook of Russia and has deeper penetration in Russia when compared to Facebook.
But Russia has not banned other social media such as WhatsApp, which is run by Facebook's parent company Meta and is still running in Russia. So WhatsApp working in Russia as of now.
Do you know countries where WhatsApp is banned? Yes, you heard it right. there are countries where WhatsApp is banned citing different reasons.
If you want to know the countries name where Whatsapp is completely banned then they are China, North Korea, Syria, Qatar, and the UAE.
Before WhatsApp, the most used app for messaging in Russia was Viver which was created and owned by the Japanese company Rakuten. Still, Viver holds second place and Telegram in the third place when we consider for Instant Messaging app.
As per Statista, WhatsApp's user base in Russia amounts to approximately 84.70 million users in 2021 and the population of Russia is reported to be 144.1 million. The ratio of Whatsapp users to Population is 1:1.6.
If we compare to India which has the highest Whatsapp users (530 million) then the ratio in India is 1:2.6.
Is there any alternative to Whatsapp in Russia
There are many alternative Instant messaging apps that are available in Russia. One of the most popular is ICQ which is reviving and again getting popular. ICQ was created in 1996 by the Israeli company Mirabilis; the client was purchased by AOL in 1998, and then by Mail.Ru Group (now VK) in 2010.
FAQs
Can you use WhatsApp in Russia?
Yes, you can use Whatsapp in Russia and the app is still working there.
In which country WhatsApp is banned?
Whatsapp works in mostly all countries except these five countries and those are – China, North Korea, Syria, Qatar, and the UAE.
Youtube is the most used social media app in Russia and the Russian version of Facebook, VK is also very popular.
What is the most popular messenger in Russia?
Whatsapp is still the most used messenger app in Russia followed by Telegram.
Can you use Instagram in Russia?
Russia has recently banned Facebook and Instagram. Instagram has around 64 million users in the country.
Is WhatsApp banned in Russia?
No, though Facebook and Instagram are banned in Russia but WhatsApp is quite operational in russia.
Last words for Is WhatsApp banned in Russia
So the answer is yes Whatsapp is available in Russia and is the second most used app. Russians also use Viber and Telegram for Instant messages.
In 2020 Russia launched administrative proceedings against WhatsApp for what it said was a failure to localize data of Russian users on Russian territory.