If you want to know how to delete Telegram account then you have landed at the perfect place. We will tell you the procedure for it on Android, iPhone, and PC.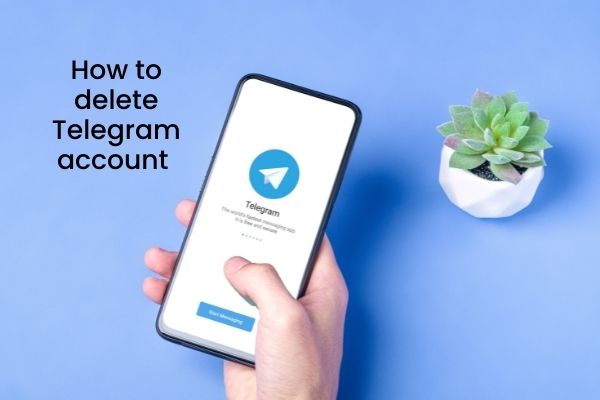 Telegram is a well-known social media platform. There are many great features, such as groups that can hold up to 200,000 people. However, in terms of privacy, it lags behind many other messaging apps. By default, this messaging platform does not use end-to-end encryption. Along with this, Telegram collects user data. As a result, many people wish to delete their Telegram accounts.
Some users have multiple accounts at the same time. As a result, they consider closing the account that they use the least. If you are one of them, please read this article. We will explain how to delete a Telegram account in this article. Let's get this party started.
There are numerous methods for deleting a Telegram account.
You can delete your Telegram account from any of the three platforms: Android, iOS, and PC.
How to delete Telegram account on Android
The smartphone does not allow users to delete their Telegram account directly. Users must go through a deactivation procedure. It works by selecting the Destruct option in the Telegram Android app. You can specify the time frame for which your Telegram account will be disabled. All of your contacts and messages will be lost forever after this.
To begin, launch the Telegram app on your android smartphone.
Then select Settings.
Now click the Privacy and Security button.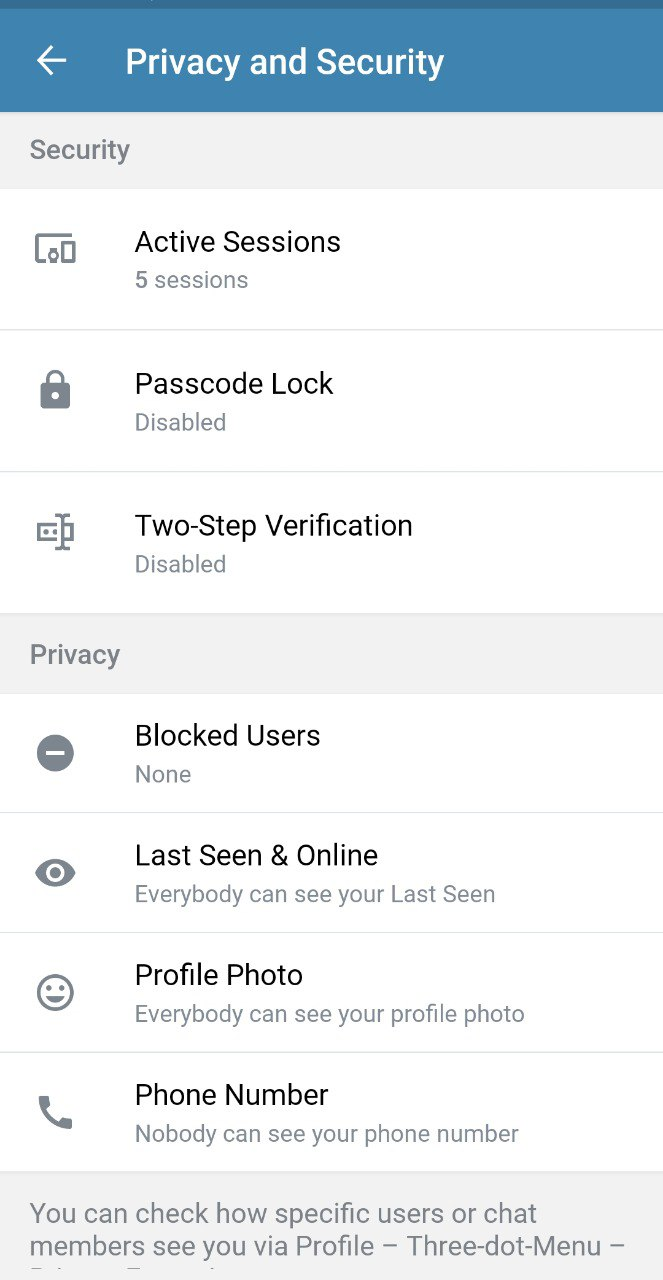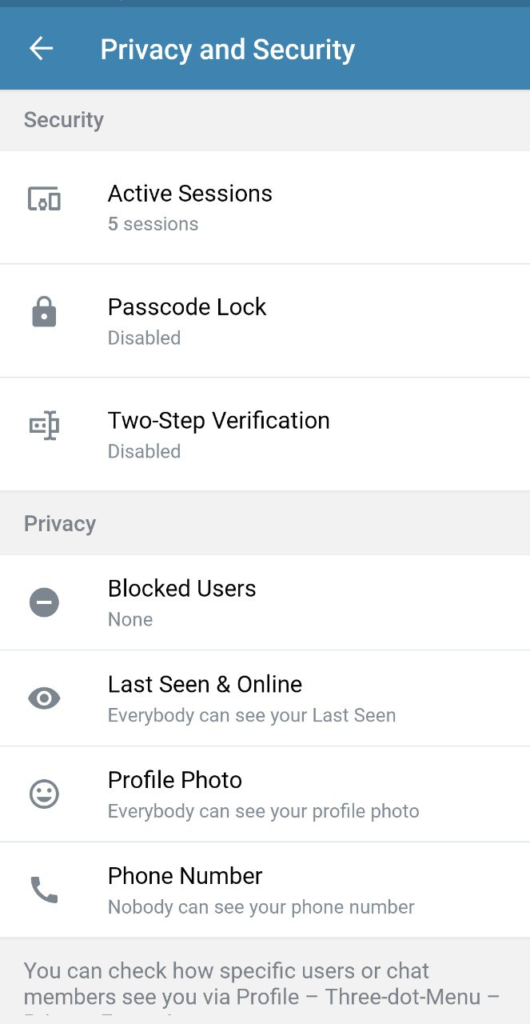 Scroll all the way down to the 'Delete my account if away for'.
Now, choose the time frame for which you want to delete your account. You will have the option of one, three, six, or twelve months. It is set to 6 months by default.
If you do not use the account within that time limit, it will be deleted permanently.
If you want to delete it fast then you can select one month and stop using the Telegram app for one month.
This will delete your account permanently.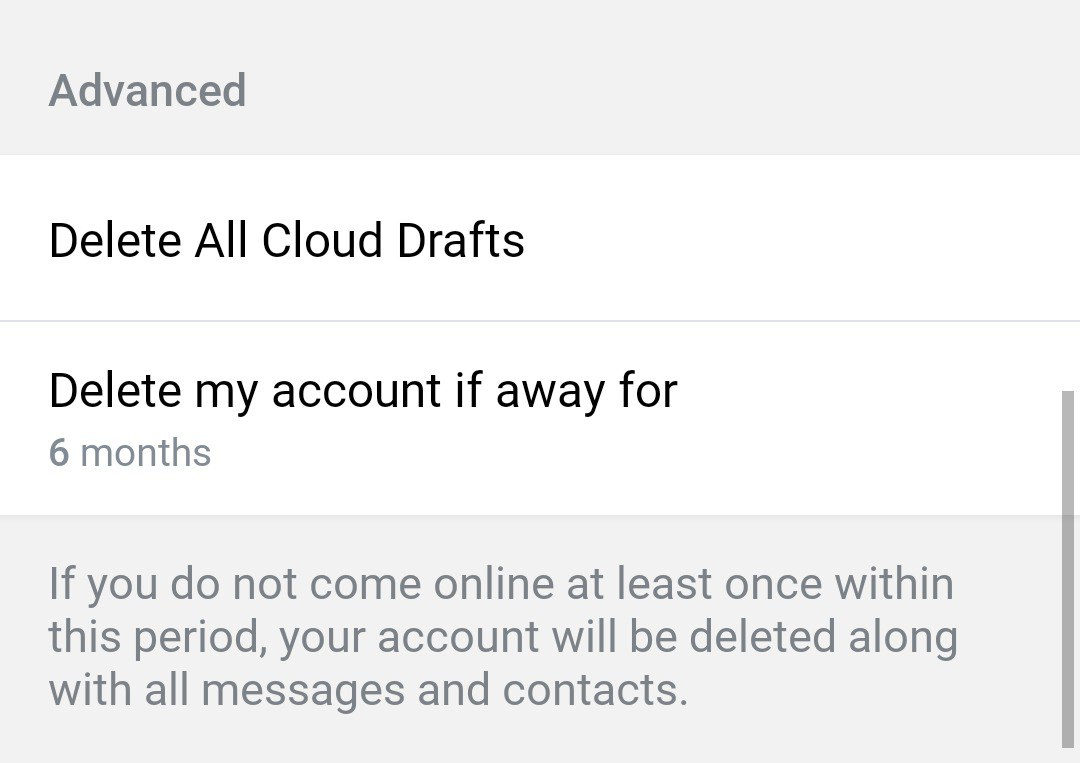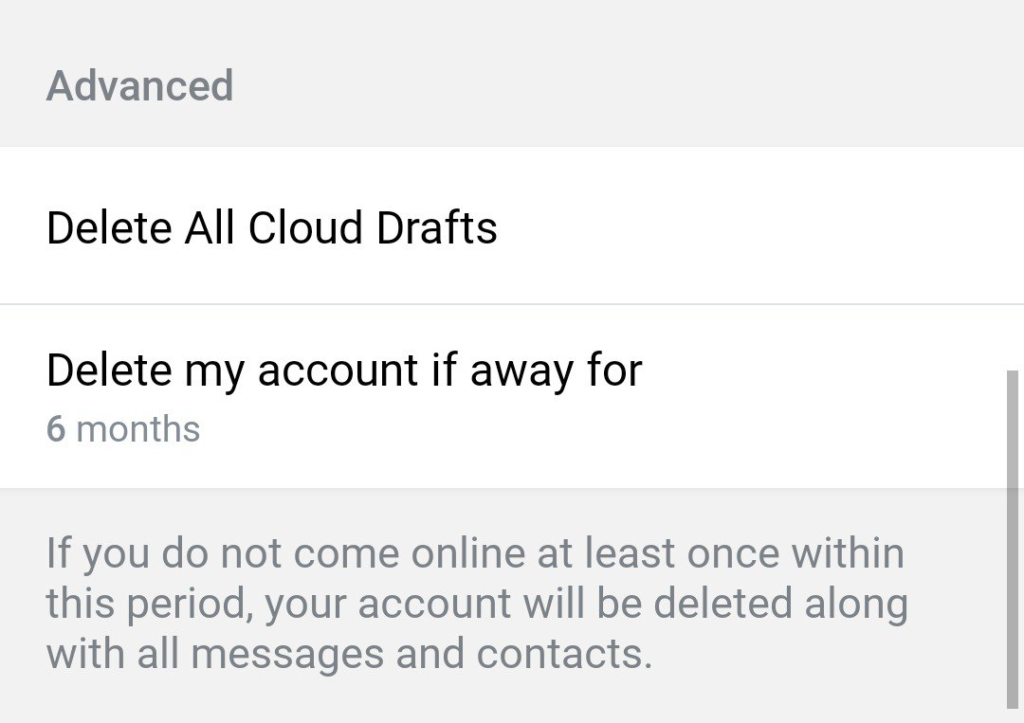 How to delete Telegram account on iPhone
The procedure for deleting a Telegram account on an iPhone is nearly identical to that of an Android device.
Open the app on your iPhone and navigate to Settings.
Then, select Privacy and Security.
Scroll down to If Away for an option.
Choose a time slot from this list.
How to delete Telegram account on a PC
To delete or deactivate your Telegram account from your web browser, go to the Telegram Deactivation page first.
Now enter the mobile number associated with your Telegram account.
Next to the number, write the country code.
Your Telegram mobile app will now display a code.
Sign in to your Telegram account by entering the code.
Now navigate to the Telegram Core section and select the Delete Account option.
This will cause Telegram to request that the region delete your account.
Then, by clicking Yes, you can delete the account.
You can easily delete your account this way.
Wrapping up
So this is how to delete Telegram account on iPhone, Android, and PC. You can also find articles related to Telegram interesting like How to import chats from WhatsApp to Telegram, How to delete Telegram messages for the sender and receiver, What is the difference between Telegram and Telegram X etc.