In this post, we will discover what are the alternatives to the use of Facebook and Whatsapp. We have handpicked the best five apps for you.
Meta has almost achieved a monopoly in the field of chatting. It has WhatsApp, which has 2 billion active users, and Facebook Messenger, which has nearly a billion users. However, the goal is hampered by controversies and security scandals, which add to the need for more trustworthy alternatives. And now let's take a look at the most intriguing ones.
What are the alternatives to the use of Facebook and WhatsApp
Telegram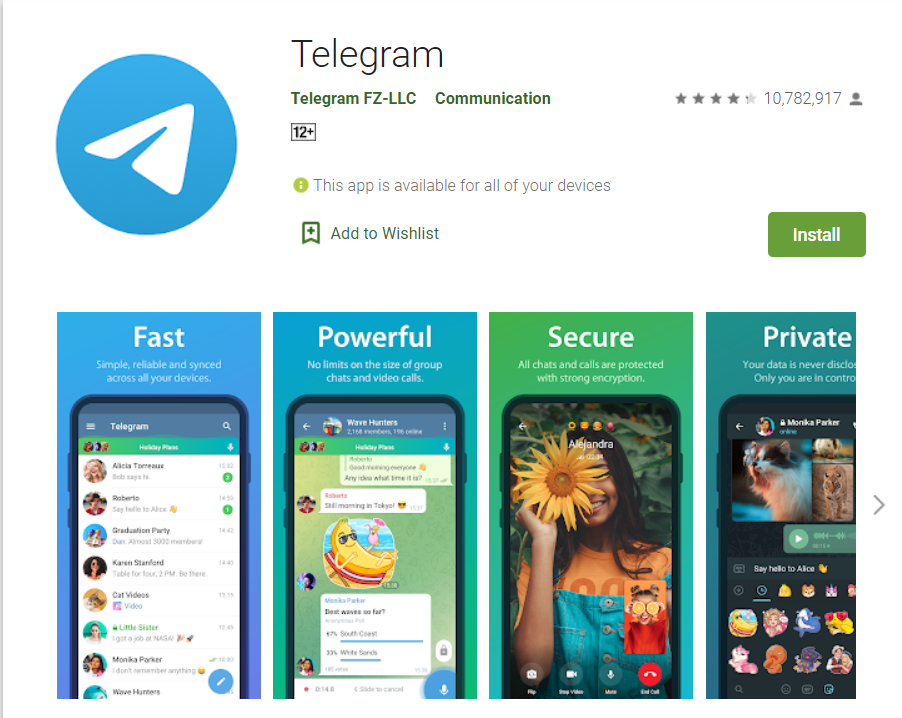 Telegram's main USP is data encryption and security. It enables you to send traditional messages that are encrypted on the provider's servers, as well as special private messages that are encrypted end-to-end and leave no traces on the servers. It is also possible that the communication will be deleted automatically.
There are also features for sending pictures, videos, audio messages, documents, location data, and, of course, voice or video calls. Furthermore, many files are clearly divided into their own sections based on type. You can edit posts after they've been sent, respond to them with emoticons, or pin the most important ones to the top of the conversation.
The ability to automatically cancel an account after a period of inactivity will be highlighted. Telegram is available for iOS, Android, Windows, macOS, Linux, and web browsers.
Signal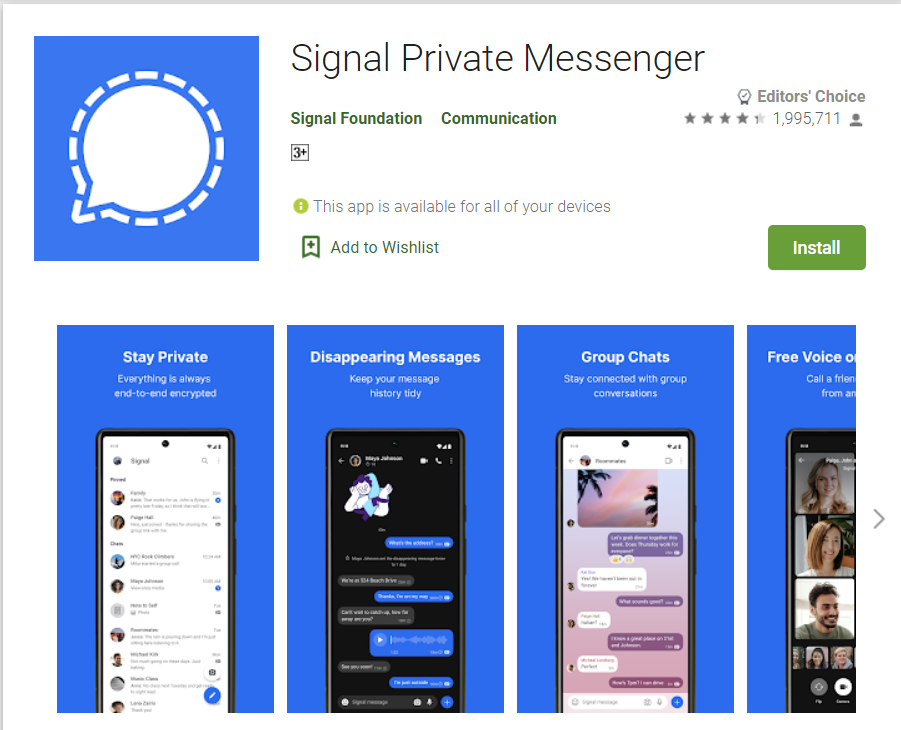 Signal is another great fighter for secure and encrypted chatting. The application allows you to send messages, make phone calls and video calls, and, of course, send photos and other attachments, all of which are perfectly encrypted in accordance with current security standards.
Signal rose to prominence primarily as a result of the Facebook cases, where the majority of people were drawn to it. It now has around 50 million active users. There have been more than 100 million downloads of the app from the Play store alone.
Signal, unlike Telegram, has a Czech location. In the past, celebrities such as Twitter founder Jack Dorsey and cybersecurity veteran Edward Snowden have backed him. The client is available for iOS, Android, macOS, Windows, and Linux, but there is no web interface.
Viber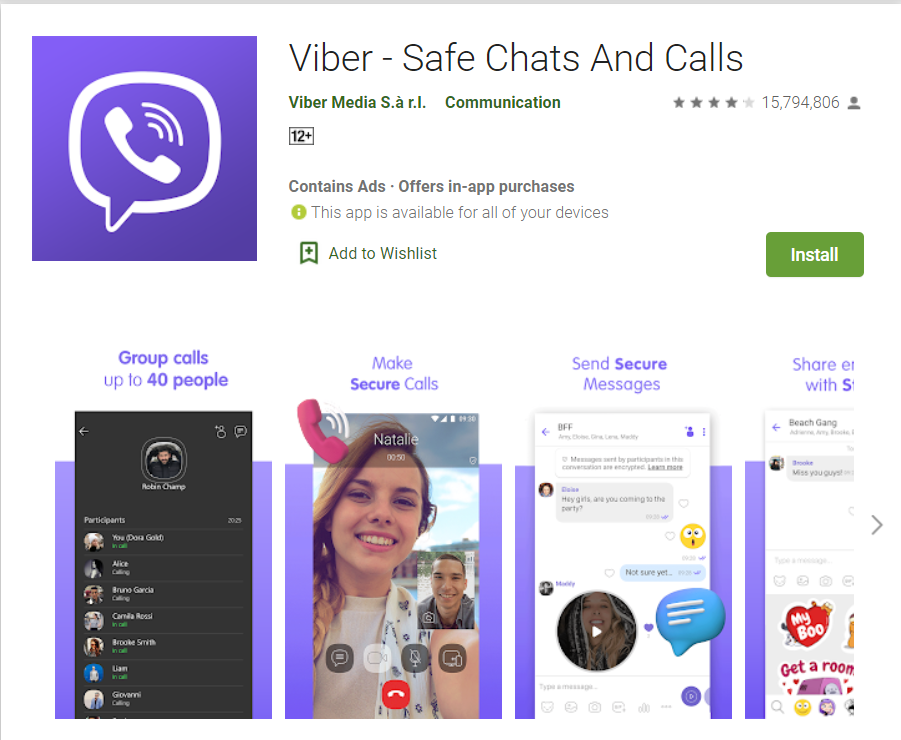 This chat service is not as secure as the competition from Meta, but it is unquestionably more reliable. Since its inception, it has provided basic chatting (along with various stickers and other accessories) as well as audio and video calls for groups of up to 20 participants.
It's worth mentioning the Viber Out feature, which allows you to call regular phone numbers for a fee, similar to Skype.
Viber is available for download on Google Play, the App Store, the Huawei AppGallery, as well as macOS, Windows, and Linux.
Discord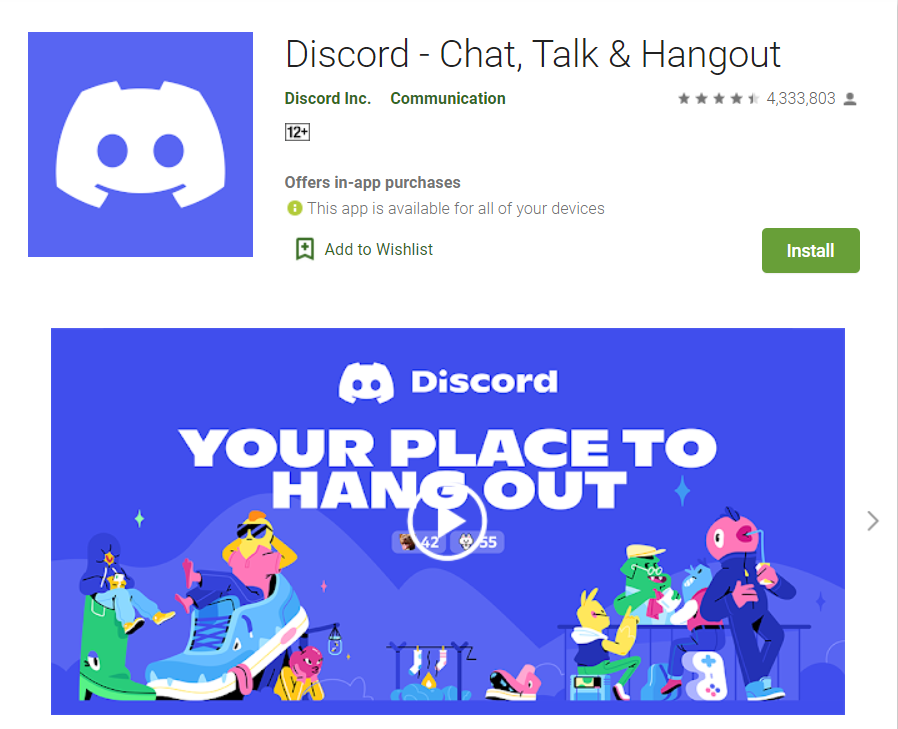 The Discord app, which is popular among video game players, can create channels in which up to 250,000 people can participate and chat in thematically separated "rooms." These can be used solely for correspondence, but they can also be used for voice communication, for example, to improve team organization in online multiplayer games. Of course, one-on-one chatting and screen sharing are not a problem.
Discord, like the other services mentioned above, is free and ad-free. You can, however, unlock a Nitro subscription for 9.99 euros per month, which allows you to send larger files and create your own emoticons and stickers. Support for all major operating systems is standard, and there is also direct access from the browser.
Threema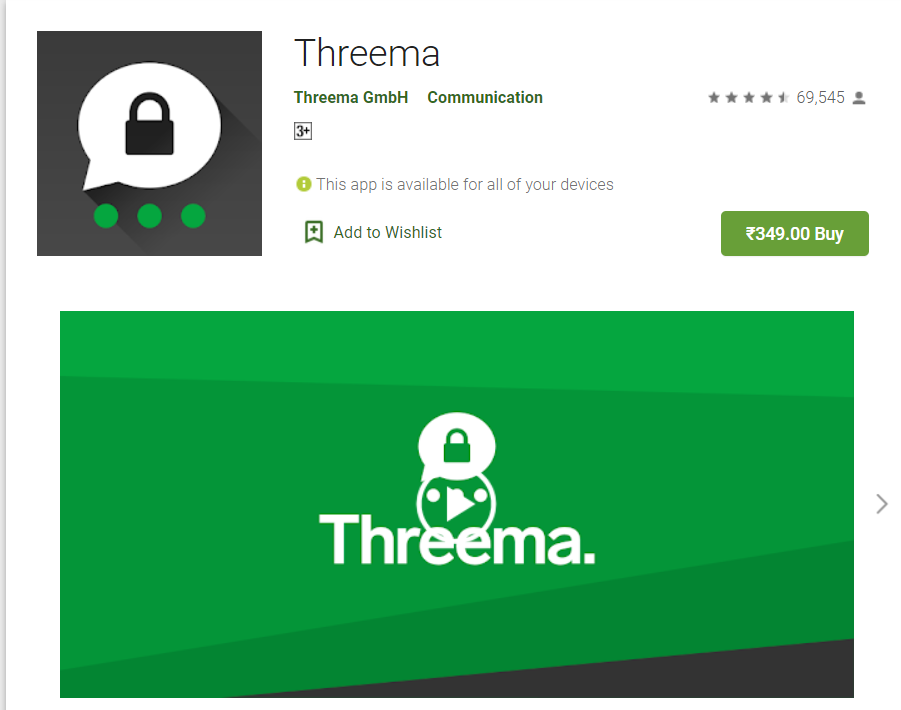 The final service on our list is not free and with reason. You will receive the best encryption available in the field of commonly available messengers for a one-time license fee of INR 349 or EUR 3.99 on the official e-shop.
When you run Threema for the first time, it generates unique code that keeps you completely anonymous.
You are not required to link an e-mail or phone number to the application in any way. Furthermore, all data generated during use is only stored on the device and is not sent to the provider's servers.
In addition to basic correspondence, you can send encrypted calls, photos and videos, and files up to 20 MB in size. Surveys add a nice touch to group cottages. Threema is available for Android, iOS, macOS, Windows, and Linux, as well as the web.
Surespot

This is the newest of all and gaining popularity quite rapidly. Everything transferred through Surespot is end-to-end encrypted with symmetric-key encryption (256-bit AES-GCM) utilizing keys derived from 521-bit ECDH shared secret derivation, but you won't notice because security is incorporated into the software, not added on top of it.
Very simple to put up. Allows graphics, GIFs, and photos, but does not allow you to attach files; otherwise, it's a terrific communication tool. The developer responded quickly, stating that group chat and file transfer are on their way.
Wrapping Up
So these six apps surely appear as winners if you were wondering what are the alternatives to the use of Facebook and WhatsApp.
Do let us know which app you liked and which one you are using.