Today we will discuss what is SocialBlade and How accurate is SocialBlade in this post. I will also tell you how it can help you grow your Youtube channel fast and easily. Is the SocialBlade earnings are real and much more.
Many on social media ask that is SocialBlade accurate and is social blade reliable cause it has also a paid plan.
What Is SocialBlade?
Social Blade is a US website, which tracks statistics and analytics in social media. Social Blade mainly tracks Youtube and provides Twitch, Facebook, Instagram, Twitter, TikTok, Trovo, Dailymotion, Mixer, DLive, or StoryFire data.
Unique information is available on the web. As a third-party API, Social Blade provides its users with data aggregation from various social media platforms. The Social Blade CEO is Jason Urgo.
Social Blade is simply made easy with analytics. For many of the world's largest social media platforms, they track user statistics. These statistics and analyses allow you to understand user growth and trends more effectively. This will affect you directly and help you on your way to social media marketing in small businesses.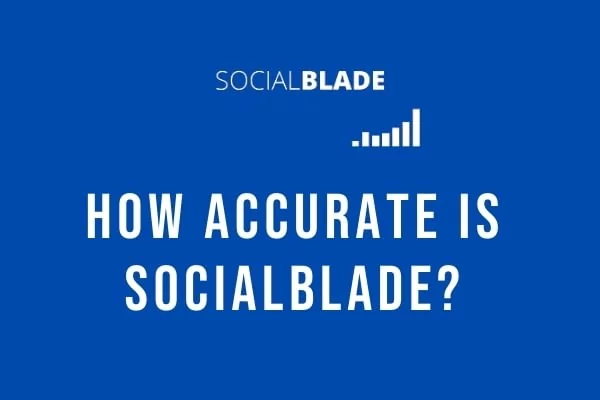 History
In 2008, Jason Urgo developed the Social Blade platform to track and analyze the then highly popular Digg website. However, he decided to switch tracks to YouTube statistics two years later, in 2010.
It started there and became a favourite for YouTube users who wanted to track the data and compile it for their channels and videos. With the platform increasingly popular, other platforms have been added to enable users to take advantage of statistics on several platforms in the marketing of social media.
How does it function?
It's a pretty simple process. Social Blade collects the data from YouTube, Twitter, Twitch, Daily Motion, Mixer, and Instagram and compiles it.
It then uses the compiled data to produce statistical graphs and charts which monitor progress and development. These tools may be used as part of a well-established social media marketing plan by small business owners and content creators.
Additional information collected and available to anyone using this website includes:
● Estimated profit
● Future screenings
● Easy to read numerical data
The Social Blade numbers are pretty impressive right now. Currently, they track over 31 million YouTube and 8.8 million Twitter profiles. This includes nearly 8 million twitch channels, 210 thousand DailyMotion users, and nearly 259 thousand mixer streamers.
They also track nearly 350 thousand Facebook pages and Instagram's 9 million accounts.
In addition, Social Blade reaches over 7 million visitors every month at its unique site. Many users track the site also daily.
How Accurate Is SocialBlade?
The process of working will help if it is accurate or not. And the question is how accurate is SocialBlade earnings.
The numbers of Socialblade estimate the money per view multiplied by the number of views on this channel. There is, therefore, a social blade with an estimated 100k views over all your videos, with the annual average of 1$ per 1,000 views showing $100 in revenue.
In this calculation, there are two significant flaws.
Most of you don't make AdSense
When you ask Youtuber a lot, he would say they don't count on AdSense much as they did at the beginning of his career. Most of the sponsors of specific videos have channel sponsors, and many of them would have affiliate links. (such as brand and technology YouTubers) Videos sponsored could be paid in advance. Membership links will give you a bonus if people click your link or shop when redirected.
You're not always offered an ad when you look at a Youtube video. One million people could watch the same video, but only a thousand could play an ad. It depends mainly on your region and whether advertisers are willing or not to advertise. So a buyer could pay $10 from a thousand views, and another would make $1 from the same thousand visits.
Even Socialblade itself says that all of these are estimates of what they are doing. For some people, these are very accurate, and for others, they are entirely off.
However, you can usually use a grain of salt as these numbers.
How Does It Help To Grow Youtube Channels?
Although the platform is widespread across several social media networks, it's trendy for YouTube users from far and wide. The analytics and tracking in Social Blade and YouTube go very well together.
Social Blade gives creators of YouTube content all they need to build a channel, track analytics, and become more popular. Any person using the platform can develop a YouTube channel if handled correctly.
Facilities:
● Learn how to develop a robust YouTube channel and build an extensive, faithful subscriber base. Rank Your videos easily.
● Find influencers. Use your query builder and filter your desired results. This allows you to use particular queries for your benefit. For small companies looking for specific data, this is especially popular.
● Grow Your Channel. You have many YouTube-certified experts that can view and help you reach another degree of popularity in your current channel. You're going through a step-by-step process.
● Partner With Them. If you are a creator of YouTube content looking for a network, then Social Blade partnerships may be the right thing.
In essence, when you want to create and develop a YouTube channel, Social Blade is the right way to go for YouTube.
Browser Extension
The Google Chrome Extension Social Blade lets you quickly visualize all of your stats. A box to the right of the YouTube video by the extension. This box presents Social Blade's most essential statistics on the channel.
Twitch, Instagram, and Twiter also support the extension. The Chrome extension is worth checking out with over 330,000 users and a 4-star ratio.
They also have an extension for use in Firefox browsers.
Other Features
In addition to browser extensions, Social Blade also offers a range of handy, user-friendly tools.
Real-time apps: From their apps for Apple and Android, you can obtain real-time statistics.
Mobile Apps: Download your phone with the Social Blade Apple or Android app.
Widgets Website: Watch and use widget collection.
Use your money calculator to estimate how much your earning potential depends on what you enter on the website. YouTube money calculator.
Alternatives of Socialblade
VidIQ
YouTubers Cafe
IGBlade
SocialTracker
The Influencer Marketing Factory
Stargazer
NoxInfluencer
StatSheep
My Follower
Conclusion for how accurate is SocialBlade
Social Blade is perfect for people who want to examine the platform analysis in-depth and use these findings to create a better small business.
Use this to help you become a real competitor as a part of a series of small business marketing ideas.
Also, Read- Is your Instagram promotion not approved? How to solve it