If you send large video on Telegram or sometimes large files, you may face the size limit issue. In this post, we will discuss how to send large video files.
Telegram users could only send files up to 1.5GB until July 2020. However, with the update, this limit has been raised to 2 GB. This means that users can now send media and files up to 2 GB in size.
Please be aware that the maximum file size for sharing video files on WhatsApp's popular instant messaging is 16MB. However, the file size is limited to 100 MB.
But if you want to send large video on Telegram larger than 2 GB, these methods will work.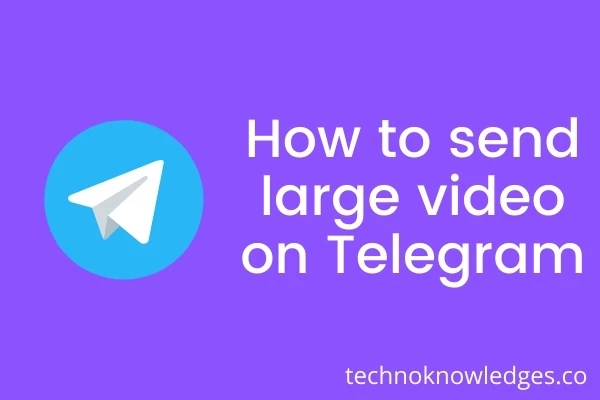 Get a Telegram Premium subscription
Telegram has recently launched its premium version which is paid. This premium version allows you to send files up to 4 GB and there are other facilities in addition to this.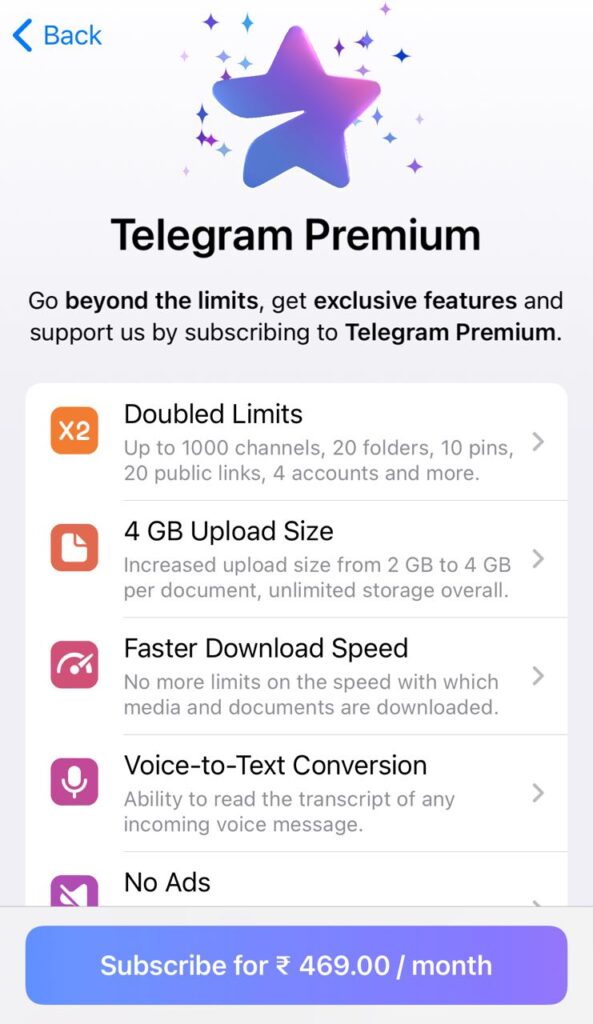 Split Video Files
To send large video on Telegram that is more than 2 GB you can split the videos into parts. It is the best method by which you can send large video files by splitting them into parts that are less than 2 GB.
If you are using Telegram on a desktop then it will be a cakewalk for you. There are many free software which can do the job. I prefer Gihosoft Free Video Cutter for splitting videos for free and I personally use it. It is completely free and lightweight. Even if you are using a PC that is quite old, then also it will run smoothly.
If you are using Telegram on your mobile, you can also split the videos into parts so that they become less than 2GB.

You can use YouCut – Video Editor & Maker, which is available on the Play store and absolutely free. You can also perform other video editing jobs with this app.
Save into Clouds
If your video file is more than 2 GB and you don't want to split it, you can upload it to cloud storage. And you can share its URL in your telegram channel or chat. Clicking on which the user will be able to download your file from that cloud storage.
Today, many such cloud storage will be found, which gives you a lot of free space on which you can upload your files. We have listed out some such websites below where you can upload your file, and it is entirely safe.
On most of these websites, you will get free storage space, but there is some limit to it. But you can store any large file of your video file in it by creating multiple accounts.
By Compressing
If your video file or file is just a little more than 2GB, then you can also compress it and send it. You will find any file compression software that you can take the help of and compress your file and share it on Telegram.
Here is some Free file compression software that is light in weight and won't put much pressure on your PC or mobile.
Conclusion
So it was not easy, with the help of which you can share your large size video file on Telegram to any user or group or your channel. If you have any doubts or questions, then you must tell us by commenting below. If you have any queries then also ask us by commenting.
FAQs
Is telegram Indian?
Telegram was launched by Nikolai and Pavel Durov in 2013. The two brothers launched the Russian social networking site VK but later sold it to president Putin's allies. Telegram is registered in both UK and the USA.