Ahrefs Vs Semrush Vs Ubersuggest or any other SEO tool!! Which SEO tool do you use and have you invested in the best tool. So let's find out what's better Semrush or Ahrefs or ubersuggest.
More than a dozen SEO tools are available now, which help you do SEO audit, keyword research, backlink analysis, content analysis, and competitor research.
But these three tools are best when it comes to usability and value for money. You may also find Moz a useful tool but here we are comparing these three SEO tools.
Which is the best SEO analysis tool when it comes to Ahrefs Vs Semrush Vs Ubersuggest? Also comment which one you are using.
If you want to maintain your site's position, then backlinks, keyword research, competitor research are essential.
But backlinks affect search performance in a better or worse way. There are many free SEO tools, but free SEO tools have limitations and often don't show perfect data either.
There are only keyword SEO tools, but total solutions are better, which have on-page and off-page SEO options. If you want to increase traffic by means of keyword research then even manual work can do with little help from Google Keyword Planner.
You may also read- Ahrefs webmaster tool for absolutely free.
Backlinks have a huge impact on search engines but then creating backlinks from authoritative websites is also necessary.
Do a full backlink analysis, and it is helpful to analyze what is good and what is bad. To do backlink or keyword analysis, you need a tool that you can trust.
Let's dive in and see who is winning or who has advantages in Ahrefs Vs Semrush Vs Ubersuggest.
Ahrefs Vs Semrush Vs Ubersuggest
Advantages Of Semrush
It provides competitor research to find out the parameters like keywords, organic positions, advertising research, traffic analytics, and much more.
Advertising budget, advertising, and keywords.
Backlink tools for doing analysis and seeing great places to get backlinks. The kind of backlinks your competitors have. So you can prepare your strategies also.
Keyword research with long-tail keyword support and different forms of the targeted keywords.
Traffic Statistics with country-wise details.
Keyword testing for keyword complexity and related recommendations.
Comparison of domain vs. domain.
Beautiful charts.
Keywords Tool to get millions of keyword ideas.
SEO Writing Assistant.
Search engine rankings.
Site testing to examine your on-page SEO issues.
Social media tracker poster.
Content analysis to see if your content is positive.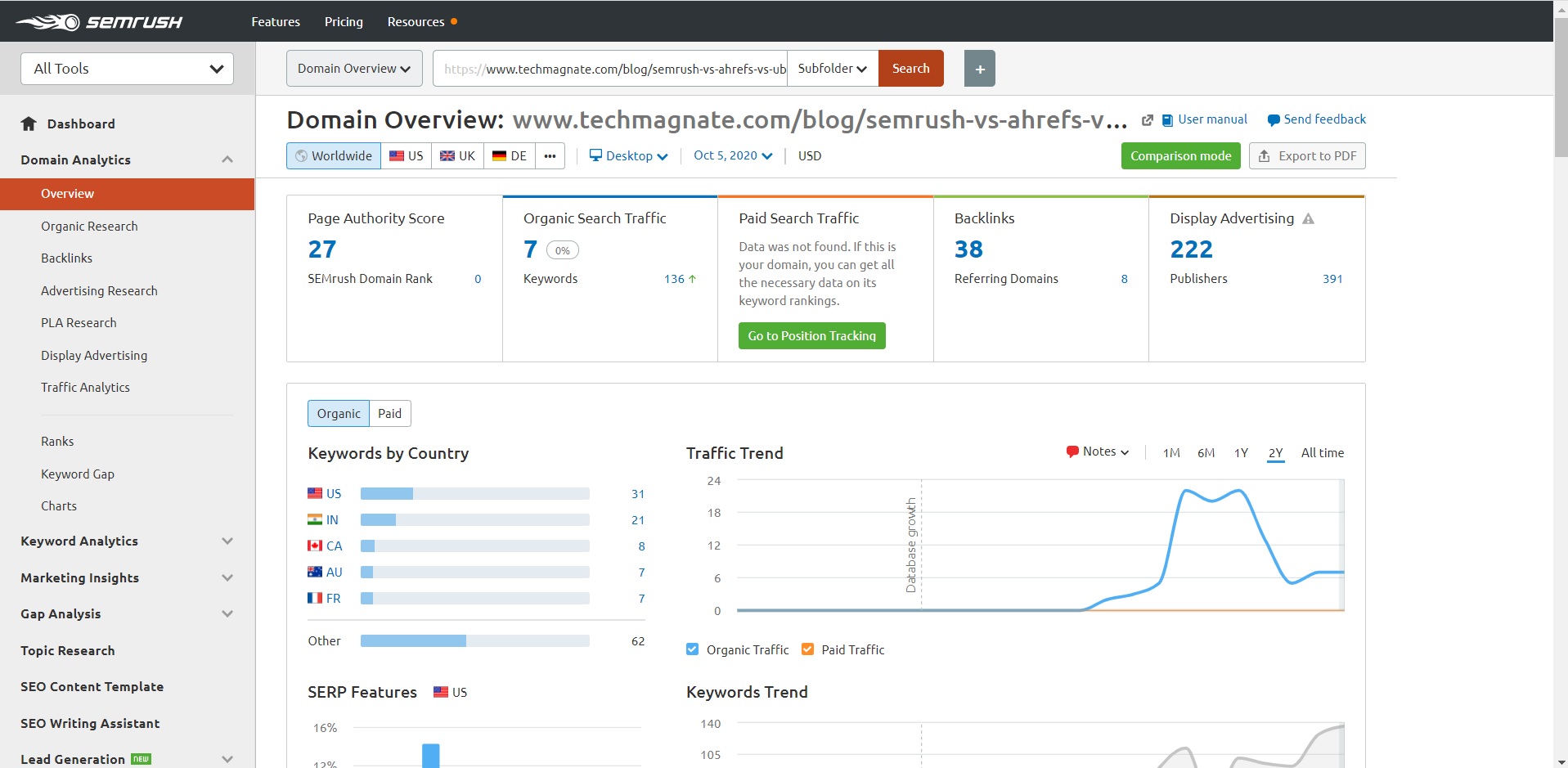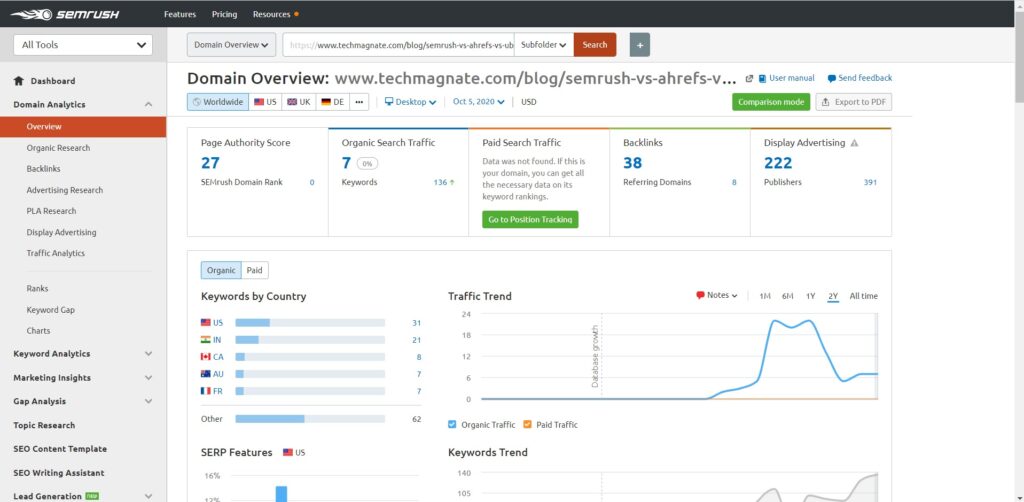 You can also download Rapid SEO tools for free.
Advantages of Ahref
An intuitive dashboard that provides you with a complete overview of your website's current condition and position.
Warnings for things like backlinks, quotes, and new keywords.
Site Explorer to see an in-depth look at backlinks and search traffic.
The content explorer suggests excellent ideas for your next post or modifies any current one.
Keyword checker finds keywords related to your niche with all its parameters like search volume, difficulty, and related keywords.
Tracks your current rank in search engines.
Compares your domain with your competitor's domain to find out where they are getting ahead of you.
Off-page SEO report with charts for better understanding and implementation.
Complete on-demand crawl by Ahrefs webmaster tool of your website to find out flaws.
Advantages of Ubersuggest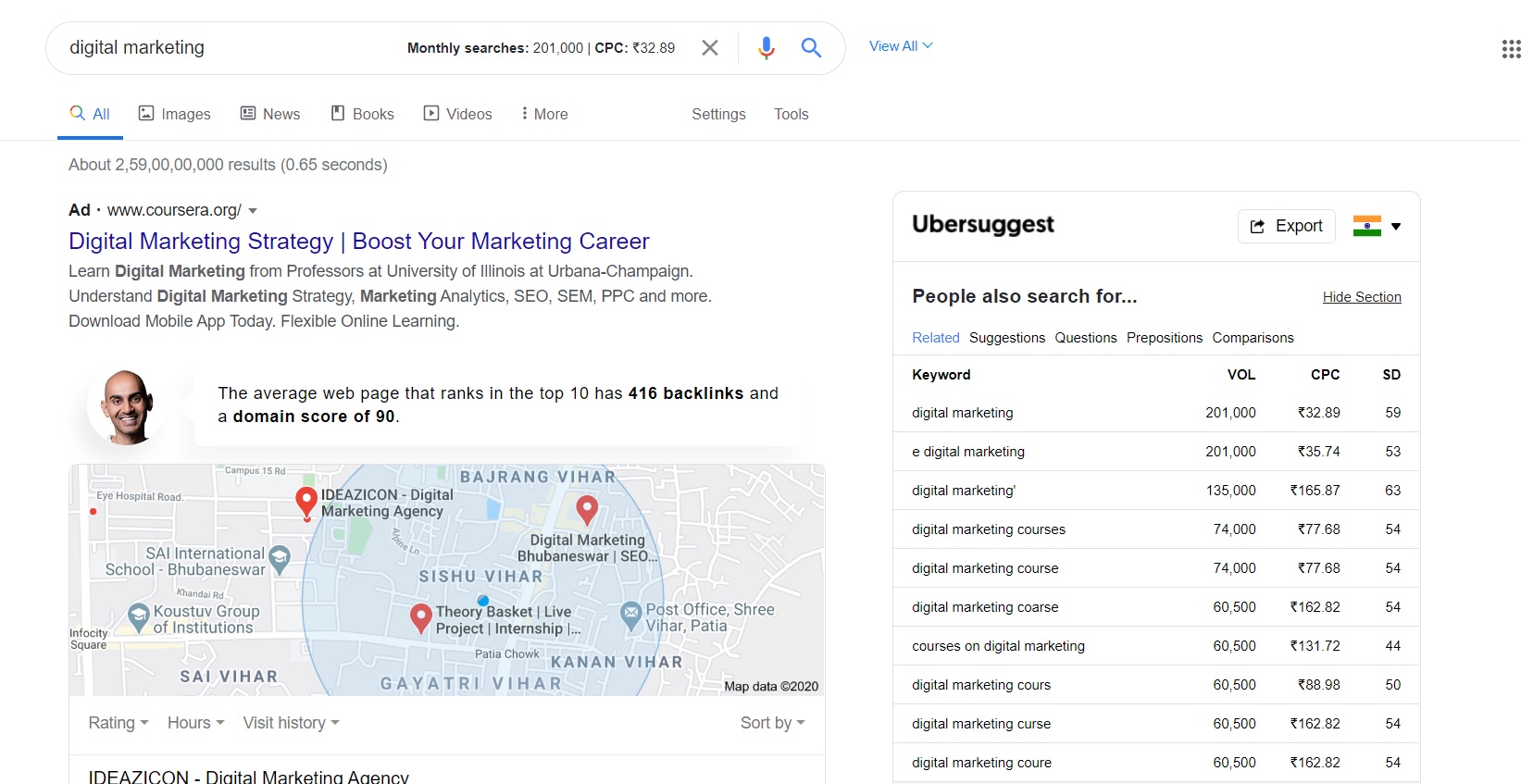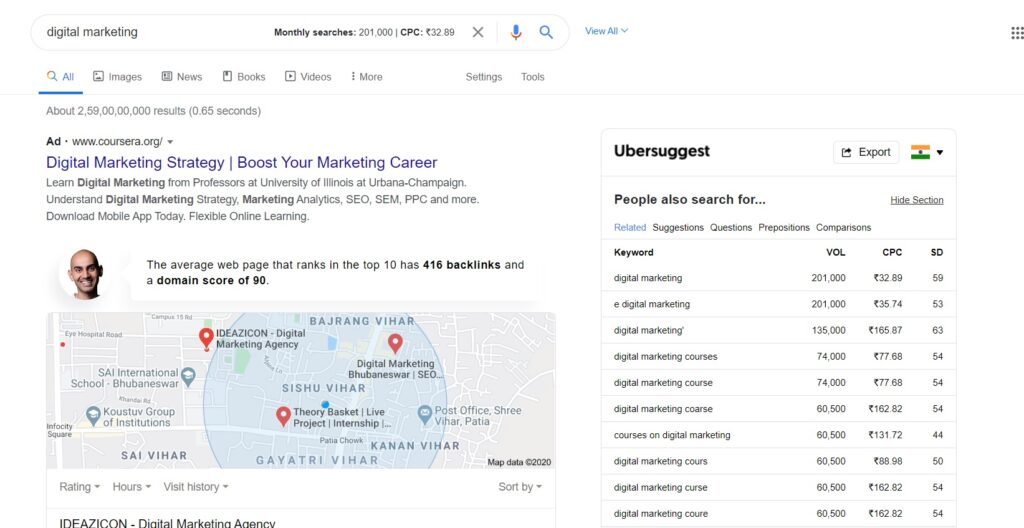 This one is a freemium software, unlike Ahref or Semrush, where there are some tools for free users.
Unlike MOZ, SEMrush, Ahrefs, and keyword finder relevant keyword ideas very quickly, the tool is free to use.
Provides a clean and easy-to-use interface.
The Ubersuggest SEO key tool downloads data from a source like Google Keyword Planner, Google Suggestion, Google Analytics and Google Search Console (without the need to sign in), Bing, and other search engines.
Ubersuggest provides a cleaner interface and works much faster than the Keyword Planner. Additionally, you can download your keyword list with a single click.
It also provides you with a list of backlinks and other parameters like Ahref or Semrush.
The premium version of Ubersuggest is much cheaper than Semrush or Ahref.
Free demo
Semrush
Gives you 7-day free trial to evaluate their tool, and you will be charged after 7 days only if you agree.
Ahrefs
Ahrefs does not have any free trial option; the trial period costs you less like 7 dollars for a week.
Ubersuggest
Ubersuggest has a lifetime free option with feature limitations. You can access its features for free, but you have to purchase a plan for complete access.
Pricing in Ahrefs Vs Semrush Vs Ubersuggest
Ahrefs
Ahrefs has 4 paid plans known as Lite, Standard, Advanced, Agency. The lowest will cost you $99 for one month and the highest plan will cost you $999 for one month.
SEMrush
SEMrush has three plans. The lowest plan starts at $119, while the highest plan is $449.
Ubersuggest
Ubersuggest has 3 plans. Ubersuggest is comparable cheap if compared with Ahrefs or SEMrush.
The lowest plan will cost you $12, while the highest plan will cost you $40 per month. Ubersuggest also offers you a lifetime option which will cost you $400 for a lifetime.
Conclusion
If you have a blog, website, or work for your client, then having an SEO tool is not a luxury; rather, it's necessary. Many experts will advise you to opt for a paid one once you start earning, but you will not earn from it if you have not invested wisely. Many sites offer Ahrefs premium account cookies or SEMrush premium account cookies, giving Ahrefs or Semrush premium accounts access.
Still, those procedures have many flaws and may result in chrome crashing, and you may end up losing your data.
If you feel that these tools are too costly and you are just a beginner, I will suggest you buy from a group plan that will cost you between 150to 300 rupees per month. This group buys includes Ahrefs, Semrush, Serpstat, Grammarly, Spyfu, and many other SEO tools.