Phonepe is one of the biggest payment apps in India. In this post, we will discuss how to delete PhonePe account easily.
Phonepe was started in December 2015 by Sameer Nigam, Rahul Chari, and Burzin Engineer. The app was later acquired by Flipkart in 2016.
The app partnered with Yes Bank to launch its UPI service in 2016 after the Government of India officially launched the UPI platform. The app accepts all measure banks in its UPI option.
The government's big push helped Phonepe and it became the market leader in 2017, just within one year of launch.
Since its inception Phonepe has been installed by more than 100 Million users. It has also launched its business version for Business organizations.
The Phonepe allows its users to send money via UPI, to bank account, mobile and DTH recharge, gas, electricity, and utility bill payment, investment options, and others.
Once I activated a Phonepe account and even linked my bank account. But I lost my bank details but many of my clients sent money to the account which I could not operate.
You can add your Bank account to send and receive money. But if due to any reason if you want to delete it then let's know how to delete Phonepe Account.
How to Delete Phonepe Account in Android or iphone
So let us discuss how to delete Phonepe account if you are using an Android mobile or iPhone
Open the Phonepe app on your Android mobile. Log in with your fingerprint or password to enter into the app.
On the app home screen press the question button on the top.
On the next page press the ' My Account and KYC' option.
On the next page, press the 'My Phonepe Account Details'.
On the next page, press the ' Permanently deleting my Phonepe account'.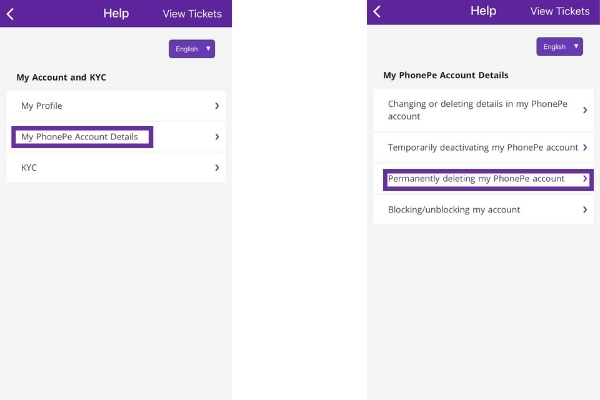 On the next page, you will be asked to choose between 4 reasons to chose for account deletion. You can select your reason and at the bottom of the page, you will find the account deletion option.
On the next page, you will be asked to select the language.
As soon as you select the language, Phonepe will show you some warning before you finally accept deactivating your account.
Select the "Yes, I wish to deactivate my Phonepe account' option.
Make sure you have zero wallet balance and also you have delinked your bank account. Know how to delink your bank account from your Phonepe account.
After you confirm all the options your Phonepe account deactivation request will be sent to their team. The Phonepe team will be reviewed by their team and within 7 days your account will be deactivated.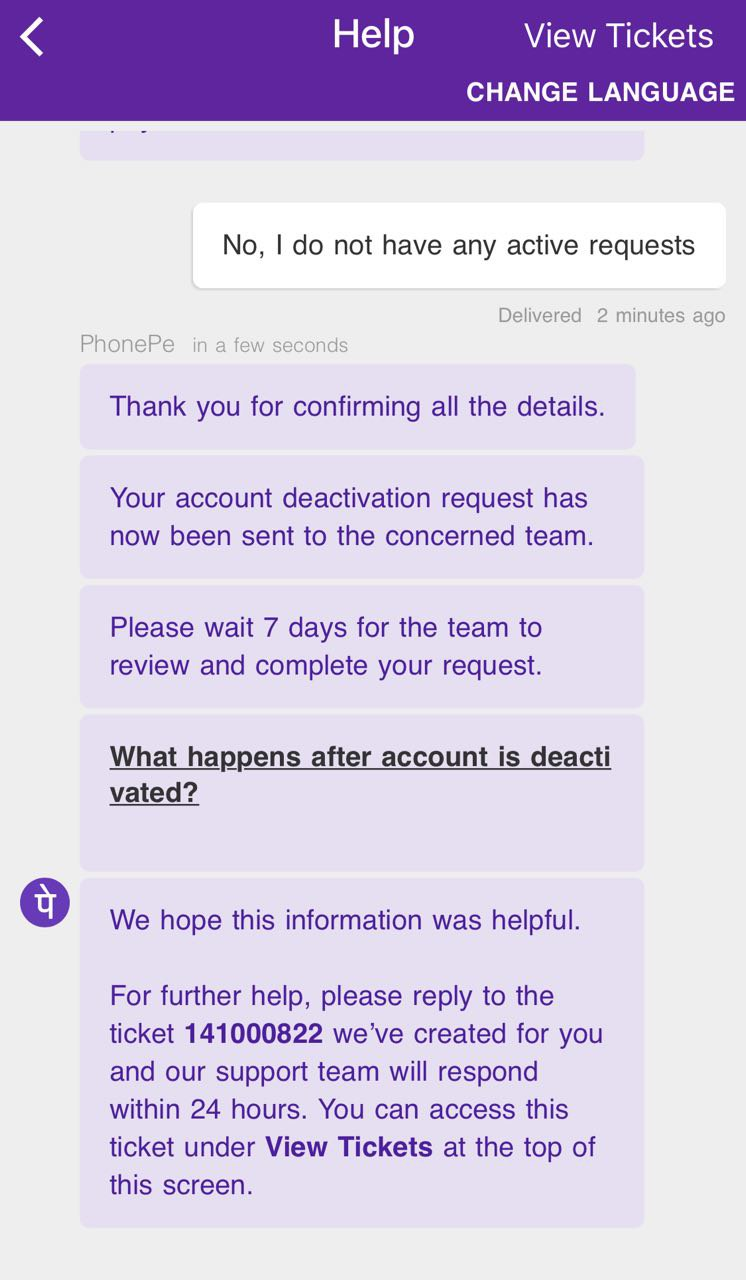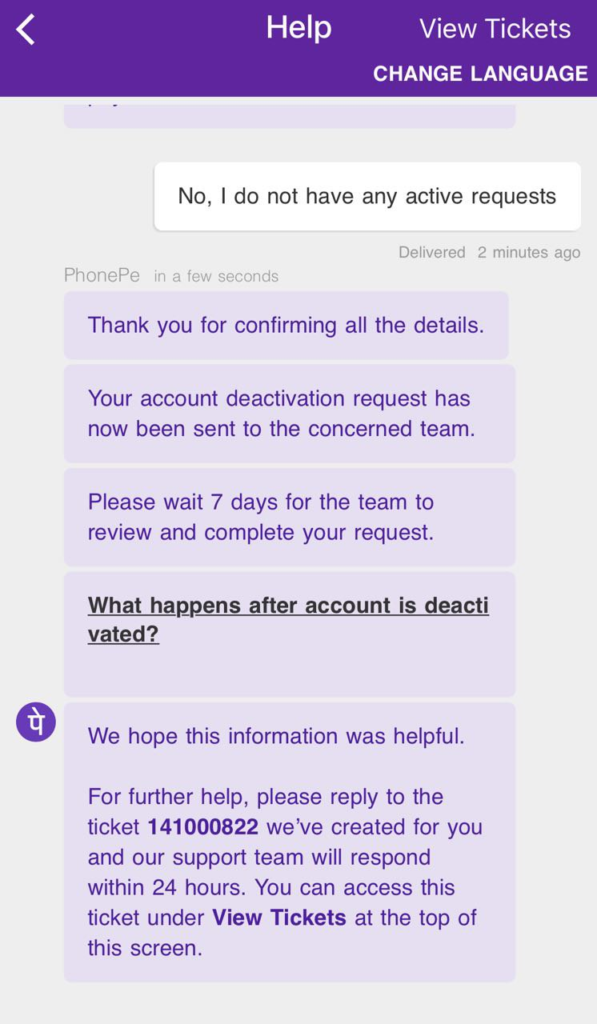 Now go to the home page of the app and press on the Profile icon. Now log out from the Phonepe account.
Wrapping Up
So this was the easy way how to delete Phonepe account easily from your Android or iPhone. Also, make sure that you have used your wallet balance and you have no pending transaction or refund.
If you have any queries or suggestions then you can comment below.