You have made your Telegram channel and added contacts to it! Great! What's the next step to do? How to Promote your Telegram Channel and how can you build hundreds and thousands of subscriber bases?
Remember that the content of the channel you wish to promote is crucial in any circumstance. If the quality of the content is weak, even paid methods will fail: There will be a lack of interest among new subscribers will and they will depart.
Publish numerous posts on your newly created channel or it will seem vacant. In order to entertain your viewers, work on it gradually and publish posts consistently but not too frequently (except if you are working on a newspaper niche).
Promotional strategies for your Telegram Channel are generally classified into paid methods and free methods. However, this difference is subjective. Often, it is determined by how engaging your Telegram channel is and how well you are at communicating.
In our last post, we described how to set up a Telegram channel and different ways to earn money from it.
So let us jump in and find out how to promote your Telegram Channel.
How to Promote your Telegram Channel, Free Methods:
Link your Telegram channel on social networking sites, your portfolio/website, Youtube channel (if any), websites of your colleagues, and online wherever possible.
Include this link in all contacts with potential subscribers, and mention your Telegram channel as often as possible: in your email signature, in articles, and at the conclusion of social media posts.
Include a link to your channel in online catalogues. Many of them, such as Storebot, Storegram, Botoboom, Telegram bots, and Tchannels, are free. The whole list of catalogues may be seen on the @tgcat channel. The key advantage of this strategy would be that internet catalogues give out choices of chatbots in various categories to their members, and your bot could access one of them.
Use relevant and genuine websites to promote your channel. For example, you may advertise a fashion channel on relevant forums and groups where potential subscribers may be present.
You can provide links to your Telegram articles in the comment section of your niche-based influencer's posts or tweets.
Make use of mutual PR. This is a popular method used by the owners of minor Telegram channels with identical viewers. However, you must utilize it very carefully. Remember that it is crucial to provide high-quality material. If your members, only receive promotions for other channels, even if they are valuable, your channel will become useless after some time.
Make some effort to appear in the picks of well-known and reputable websites. This will not only increase your branding but also give you subscribers. One approach is to create a list of good channels, put your channel in it, and propose to publish it to big websites; the other way is to ask for the addition of your channel in the editor's pick. It also relies entirely on the value of your channel.
How to Promote your Telegram Channel, Paid Methods:
If you have a budget but don't have the time to research and analyze in detail, then you can take the help of advertising stock markets and advertising space selling channels. There, specialists can help you to paid advertise. Sociate.ru and Telega.in are two examples. When you utilize a stock market, you just look for relevant channels using filters and buy advertisements right there.
Promote yourself in big and relevant Telegram channels. The professionals recommend you to look for channels that may be of use to you and to contact the writers of each one. The majority of admins will inform you of the price or email you the pricing. However, there are certain exceptions. If your resource is new, tiny, and provides really high-quality content, certain good bloggers may freely promote it too. Your content should be attractive enough to impress the blogger and make it through his or her biased selection procedure.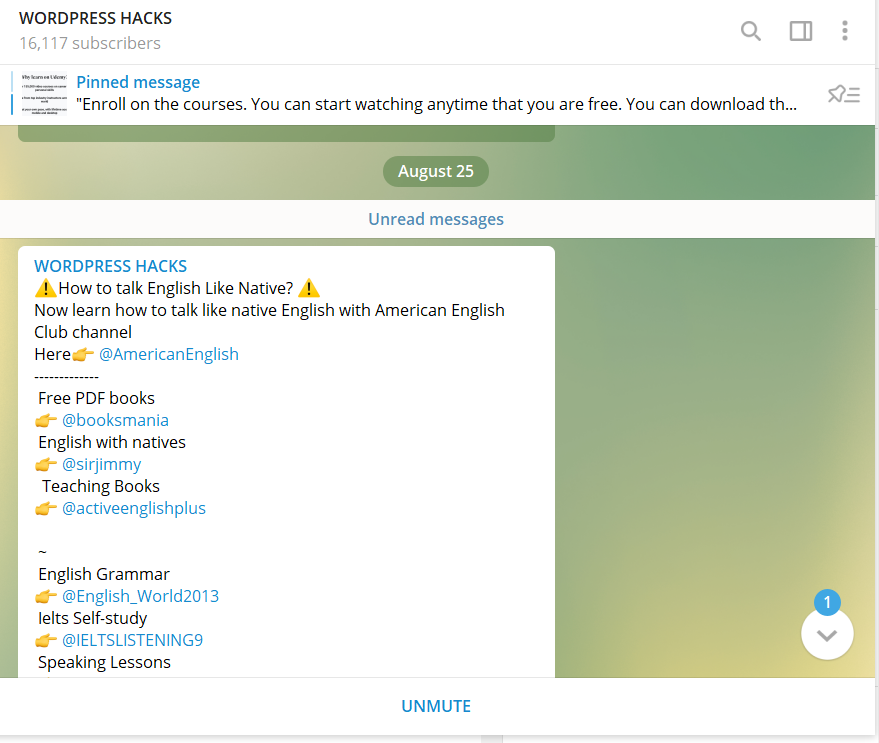 What if you have a budget for paid ads?
Now is the time to make an informed decision on the promotion channel. It is typically pointless to pay for marketing on large channels if you have just established your Telegram.
In any case, people don't like subscribing to a channel that doesn't have a large following. It is advisable to begin the promotion in smaller and less expensive channels, and then move on to larger ones after you have reached a sufficient number of subscribers.
How to Select the Appropriate Promotional Channel
View the channel's catalog on the Tlgrm.ru (Tlgrm.eu) website and select the channel that appears to be feasible. Examine the stats. If the channel's user base grows, the admins keep track of it and encourage it, making the investment is worthwhile for you.
Things you need to consider in addition to the statistics
● The niche of the channel – ensure that its users are involved in niche related to your channel's niche.
● The engagement of the users – It is crucial to understand that, not just the quantity of users but also their level of involvement. How many people see the posts on this channel? For example, there is a 10K+ audience, yet the previous postings have barely received 1K views. This implies that participation is just 10%, and you should reconsider investing money in advertisements on the platform.
Some more tips if you own a Telegram Channel
Use bots in your Telegram Channel to get data and stats, perform surveys, and control text formatting.
Participate in the admin conversations. Communicate, get advice, and display your channel. Perhaps you will be able to locate someone who will market it for a low or no cost.
Most experts believe that promoting your channel only through free means is very challenging. If you want to see a significant improvement, be prepared to work hard and invest money.
Wrapping Up
So these were some simple steps regarding how to promote your Telegram Channel and if you want to know how to earn money from this then you can read our previous posts.