Many of my followers and friends ask a question that how to stop someone from adding me in WhatsApp group. Even I have faced this issue as sometimes I am added to a random Whatsapp group without my consent or permission.
Also Read: Good News For Whatsapp Users, This Feature Will Be Added Soon
WhatsApp, the most popular instant messaging app on social media platforms, has added a new feature that prevents people from adding you to groups without your permission.
WhatsApp groups are an excellent way to stay in touch with family, friends, and even coworkers. However, this facility is frequently abused by a large number of people in order to add a large number of people to the group in order to sell products, promote affiliate services, or even sometimes to groups that are irrelevant.
These groups are frequently formed without the participants' consent and can be aggravating. Most of us despise being a part of unnecessary groups and frequently wonder if it is impolite to leave one. The best way to avoid this is to use a filter that prevents strangers or anyone else from adding you to an unknown group.
For this, WhatsApp has made changes to the group chat settings. You can further protect your privacy by using this method. You will be unable to add any user to the group without your permission if you use this setting. WhatsApp has updated this feature for Android and iPhone users.
This setting allows you to control who can add you to groups; by default, it is set to 'Everyone,' which means that anyone with your phone number can add you to the group. It's important to note that even after you change the setting, group admins can still send you an invite link and ask you to join the group.
How to stop someone adding me to WhatsApp group iPhone
Follow these simple steps to stop random users from adding you to their irrelevant group.
Open Whatsapp on your iPhone.
Tap on Settings on the bottom right corner.
Then press the 'Account' option
Then press the 'Privacy' option.
Then select the 'Group' option and inside the group option change from 'Everyone' to 'My Contacts' or 'My Contacts Except'.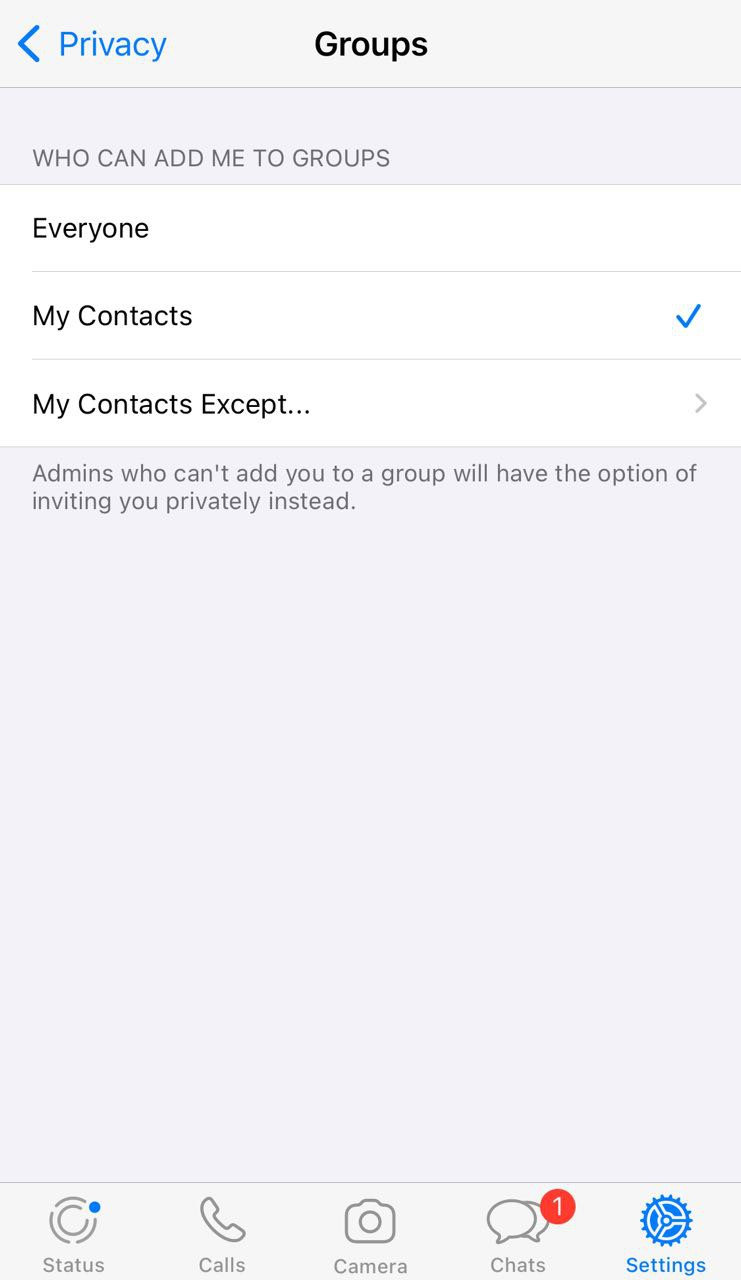 How to stop someone adding me to WhatsApp group iPhone
To stop someone from adding you to any WhatsApp group without your permission on android mobile follow the steps.
Open the WhatsApp on your Android Mobile.
Press the three dots on the upper right corner and select 'Settings'.
Then select the 'Account' option.
On the next page select the 'Privacy' section.
Here you can find the ' Group' section, press that option
Next you will see three options: 'Everyone', 'My Contacts', and 'My Contacts Except'
Change from Everyone to 'My Contacts', or 'My Contacts Except' and save it.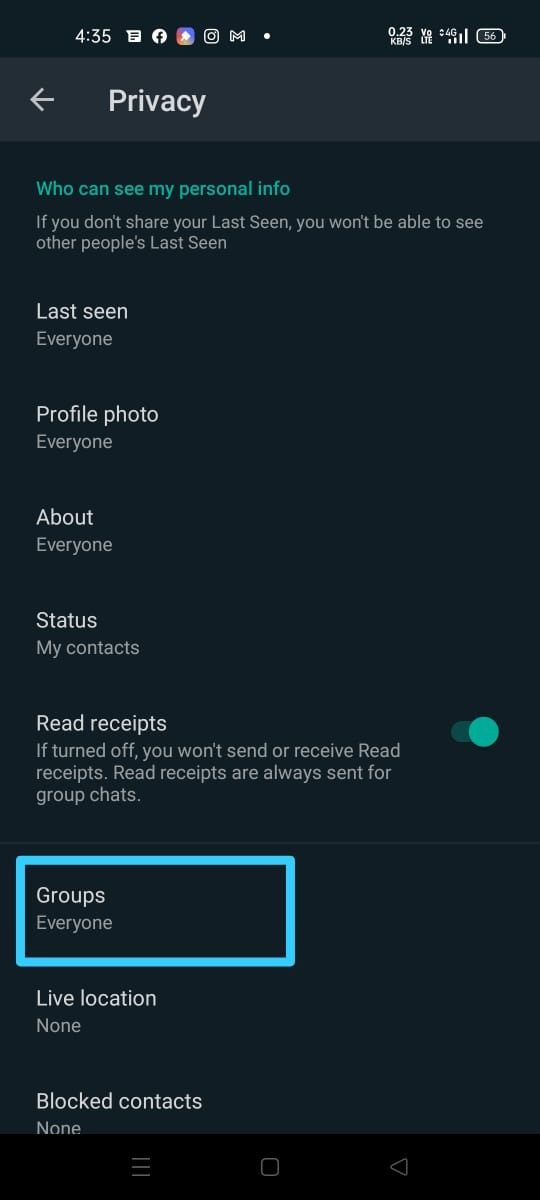 Wrapping Up
So these were some easy ways with the help of which you can stop an unknown person from adding you to any WhatsApp group. Now only your contacts or selected contacts can add you to any WhatsApp group.
How did you like this post of ours, you can definitely tell by commenting below. If you have any query or suggestion, you can also write to us.