In this article, we will go over the steps to take to display sensitive multimedia content on Twitter. Some tweets are automatically blocked by the app, with a warning about "potentially sensitive content."
You can deactivate it and remove the filter on both Android and iOS devices to see all of the content in your account, whether or not it contains sensitive content. You can also disable the Twitter warnings that appear in your tweets.
Also Read-
Twitter considers potentially sensitive content that contains violence or nudity, and it attempts to protect other users who may not want to see those tweets by default.
In reality, Twitter is a social network with a more oversized sleeve in the sense when compared to Facebook or Instagram. Or, in simple language, Twitter is more lenient when it comes to censoring posts.
But that does not mean that this content cannot be analyzed, leading to a temporary or permanent suspension of the account that publishes it if you do not follow Twitter's rules of use or privacy policies.
How to Display Sensitive Multimedia Content On Twitter
If you want to know how to change Twitter settings to view sensitive content, go to the three-line menu in the upper left corner, select 'Settings and privacy,' and then enter 'Privacy and security.'
Then press the 'Content you see' option.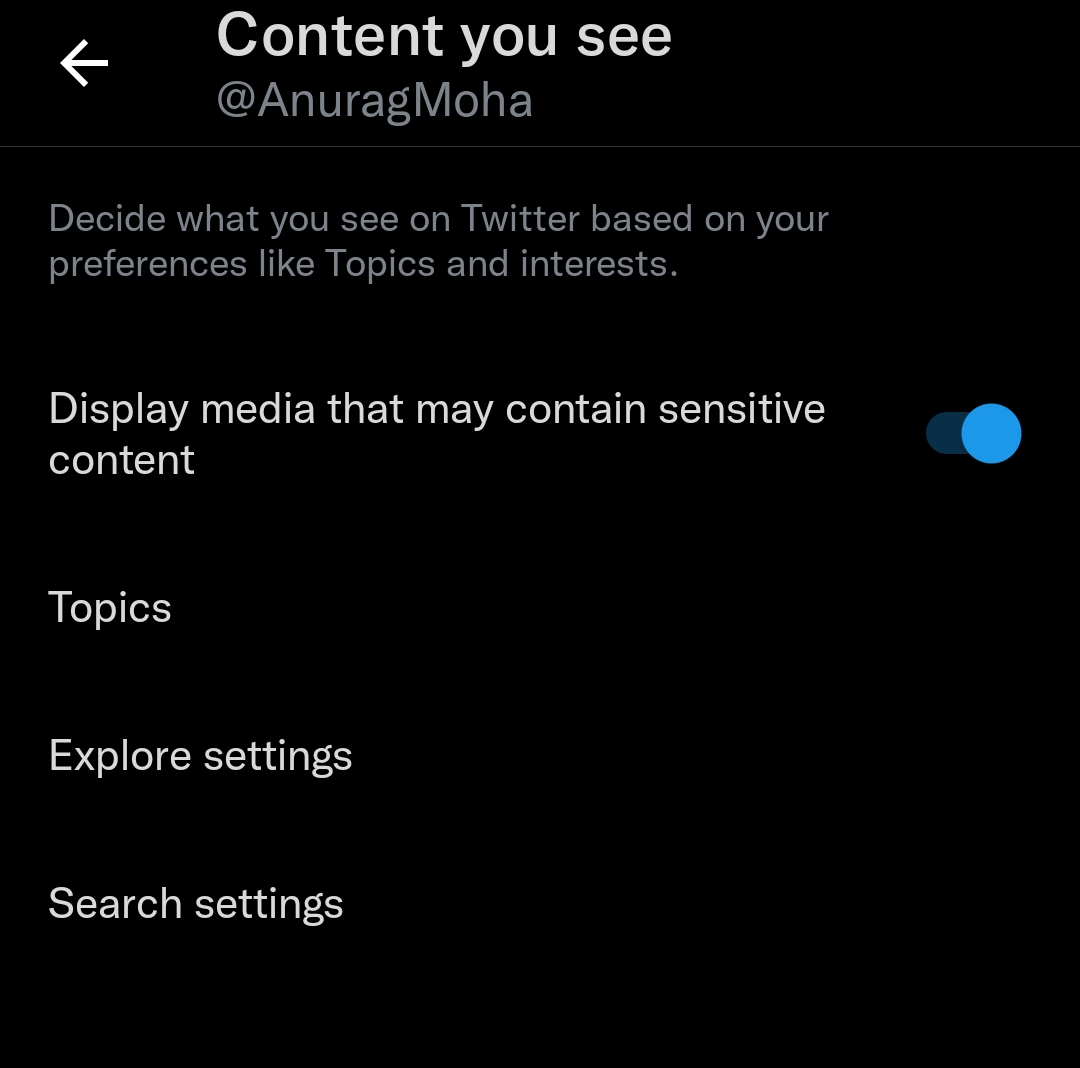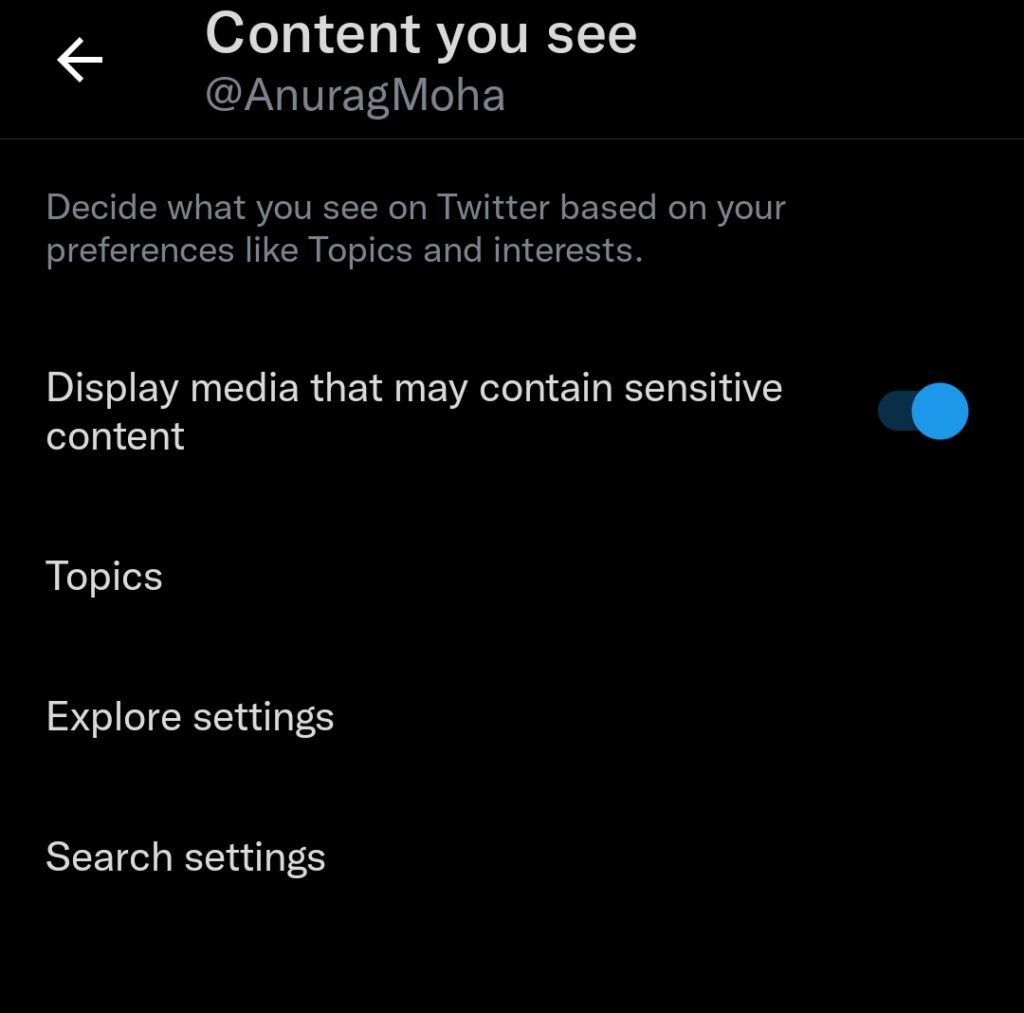 Scroll down in this new menu to see that the option 'Show photos and videos that may contain sensitive content' is enabled by default.
If we disable it, we will be able to access all of Twitter's previously restricted content by default.
If we want this restriction not to appear when we do a specific search on Twitter, we must go to 'Content preferences' in 'Settings and privacy.'
When we access that menu, we will see 'Search settings,' where we can see the function 'Hide content that may offend the sensibilities of some people.'
Again, this function is activated by default when we download the application, so we only need to deactivate it to see all of the content available in each search we conduct, whether it is considered sensitive or not.
If it is our content that is marked as sensitive, we can also activate or deactivate the Twitter notice. Unlike the other two, this function is disabled by default, so if we believe that our account contains content that is not appropriate for all audiences, we should activate it to prevent other users from reporting our content to Twitter as inappropriate and risking a temporary account suspension.
This notice is intended for users who specialize in creating and sharing information about war conflicts and those whose content is intended for adults.
This option is also available in the 'Privacy and security' submenu, just below the one we previously disabled to display photos and videos with sensitive content. If we enable it, every time someone sees one of our tweets, a Twitter notice will appear, warning them of the sensitive content available through our account. It will be up to you whether you accept to see it or not, and in this way, you will be able to protect yourself if someone decides to report what you post.
Wrapping
So this is how to display sensitive multimedia content on Twitter. If you have questions or suggestions, then you can comment below.