Want to go live on TikTok but do not know how to go live on TikTok then you have landed at the perfect place. We will not only discuss the process rather we will discuss the requirements and how you can make money from your live videos on Tiktok.
The TikTok platform is still hotly debated. It appears that last year's quarantine suited the platform better than ever, and it has continued to add users on a daily basis since then. The platform was one of the first to introduce the short video format which was later adopted by Instagram, Facebook, and Youtube.
You must be aware that many people including celebrities hold live sessions with their followers on Instagram or Facebook but then how to go live on TikTok is a legitimate question cause Tiktok has its own stars.
And the answer is yes, but not everyone has access to it. We go over the requirements and show you how to broadcast a "live video."
Requirements to go live on TikTok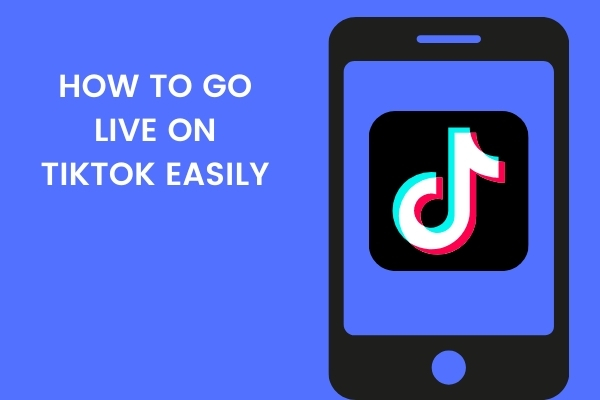 If you've decided to broaden your social horizons with TikTok, you'll want to make the most of it and learn everything there is to know about it.
One thing that not everyone knows (or rather masters) is that you can record live videos through its app, similar to what Instagram offers, for example – how strange, right?
And, as you may be aware, the social network of posturing par excellence, owned by Facebook, allows users to make "live" recordings, an option that was, in fact, exploited to the fullest during the quarantine days of the year.
In the past, the number of users who chose to communicate with their followers using this format multiplied to infinity – today, although the number has decreased, a good number of accounts have been maintained that continue to direct with their followers due to the loyalty that they receive.
TikTok also allows you to live stream, but unlike Instagram, there are a couple of important requirements that must be met:
The first requirement is that you have at least 1,000 followers. If this is not the case, you can forget about it because you will not see the active option in your interface – though it is true that some users have managed to enable the function in a unique way after uploading a "TikTok" that has gone viral.
The other, less well-known requirement is that you be at least 16 years old. What you have read. Although the minimum age to use TikTok is 13 years old, your profile must show that you are at least 16 to use the live recording feature – and 18 to receive Virtual Gifts with monetary value, as stated in the social network's legal notices.
Do you meet these two requirements?
You are then more than ready to record and display yourself to the rest of the world. To go live on TikTok has advantages that can help you continue to feed your community because they are generally fresher and more spontaneous content, which followers always appreciate.
They foster loyalty and bring you closer to your followers, thereby strengthening your community.
How to go live on TikTok
There is no mystery to go live on TikTok, but as always, we will explain how it is done to try to simplify the process by means of the steps to follow so that there is no loss. What you should do in the social network app is as follows:
Navigate to the + symbol in the TikTok app (the one you use to upload content).
Below the red record button, you'll see the standard options (the 60s, 15s, and MV) as well as LIVE.
Swipe to the left to select this final option.
Although it is optional, you can give your life a name or title (if you do, it will help you capture the attention of more people).
Simply tap on the new red button that appears when you select "Broadcast Live," and a countdown will appear on the screen.
When the countdown is complete, the transmission of what you are recording in real-time will begin.
When you start a live video on Tiktok, a text message appears informing you that you must follow the Community Rules and that inappropriate behavior may result in your account being blocked.
Take this into consideration, and be respectful and responsible to the application's rules as well as the public who is watching you.
Although we will devote a separate article to this subject, you should be aware that if you want to do your live broadcasts on this social network in the most professional manner possible, you will be able to do so from your PC. The process is slightly longer and more tedious than what we have just described, but as a starting point, you should be aware that you will require the following elements:
OBS Studio is an app that allows us to record video and broadcast live on multiple platforms using our own computer. It is available for download from its official website for both Windows and macOS.
To use a professional camera, you'll need a webcam or, if you want to go all out, a capturer.
Can you make money from Tiktok Live ?
The answer is yes, but as you might expect, it is not an easy or immediate task. Among other things, you must have a good community of followers behind you, capable of generating a significant amount of money and, of course, giving way to the platform's gift program.
Want to go live on Tiktok, the way TikTok generates money from Live:
To begin, users purchase (with real money) coins on the social network with which to purchase virtual gifts.
The live broadcast of the tiktoker on duty begins, and followers who are watching the streaming can send these gifts, which are automatically converted into diamonds in the content creator's account.
When the tiktoker has a certain number of diamonds (a minimum of 100 is required), these can be exchanged for money – never more than $ 1,000 per week, paid via Paypal.