If you are searching for steps for how to make a link tree for Instagram, you probably already know that Instagram has pretty restrictive policies when it comes to link sharing.
Instagram is not only a photo-sharing app rather it's a gold mine for your website as far as traffic is concerned. You can get targeted traffic from Instagram.
Instagram does not support adding links to news posts, and the "Swipe Up" links in Stories are only available for accounts that have 10k followers or more.
In Instagram, the bio section is the only place where users can add a link. But the issue is you can only put a single link there.
Link trees allow you to get the most out of Instagram traffic possibilities. By creating a link tree for Instagram, you turn your bio link into a hub for, well, more links. And with more links, you can drive traffic exactly where you need it, whether it's your store, a sign-up form, new content, or a major business update.
Read on for step-by-step instructions on how to create a link tree for Instagram, plus some inspiring examples of great link trees.
Read- How to schedule an Instagram live video
What is an Instagram link tree?
An Instagram link tree is a simple landing page, accessible from your Instagram bio, that includes multiple links. These can lead to your website, store, blog, or anywhere you want.
Since most users access Instagram link trees from their mobile devices, the link tree landing pages should be easy to navigate. Most simply feature a few buttons in bold.
Now that you know what a link tree is and why it's worth it, it's time to create one!
We'll go over the two ways to build an Instagram link tree:
Using Linktr.ee, a specialized tool for building Instagram bio links.
Create a custom landing page.
Read- How to create an Instagram Reel Easily
How to make a link tree for Instagram with Linktr.ee
Let's start by creating a free Link Tree account.
Go to linktr.ee and register and fill in your information.
There is a free and paid option. If you don't have a huge bunch of links then the free option will work for you too.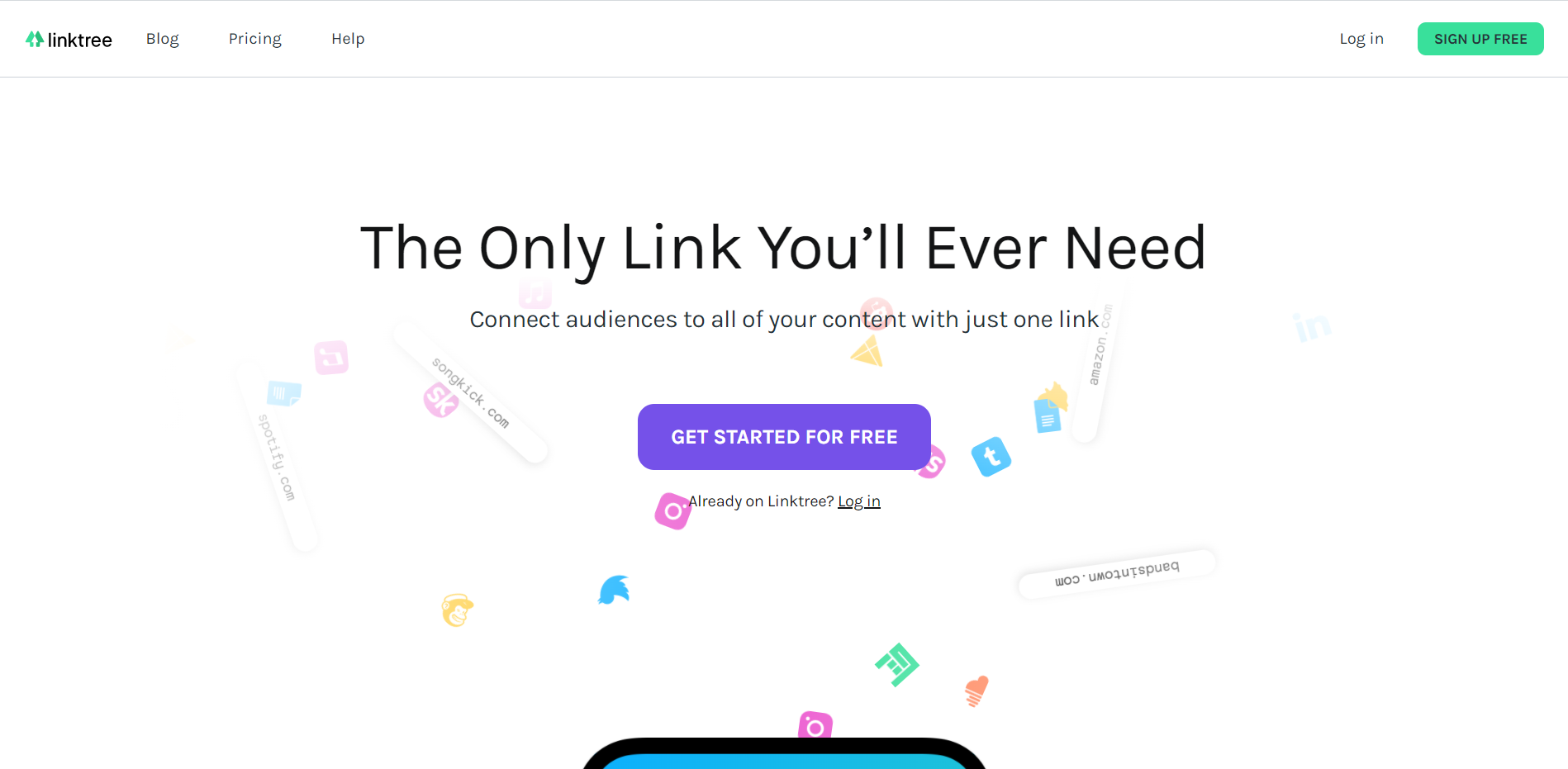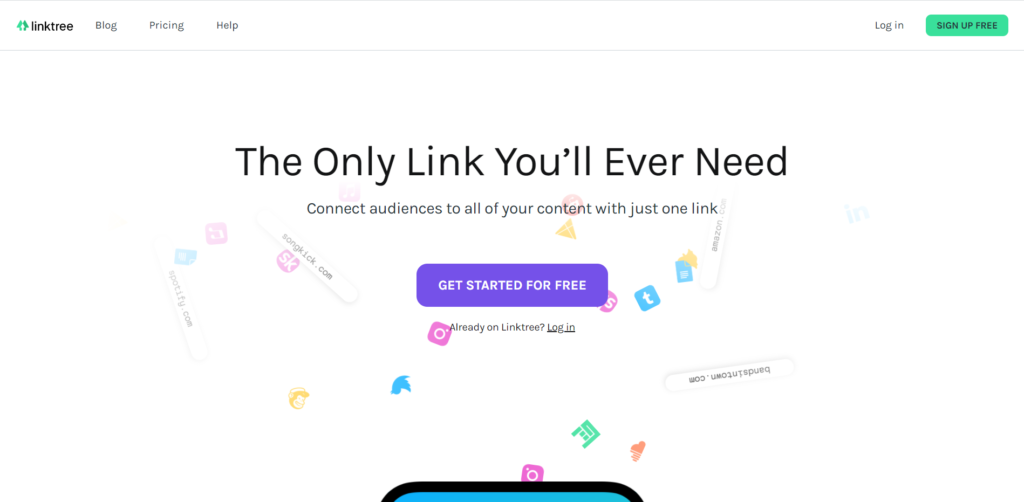 Then, check your inbox and follow the instructions in the verification email.
Now let us add links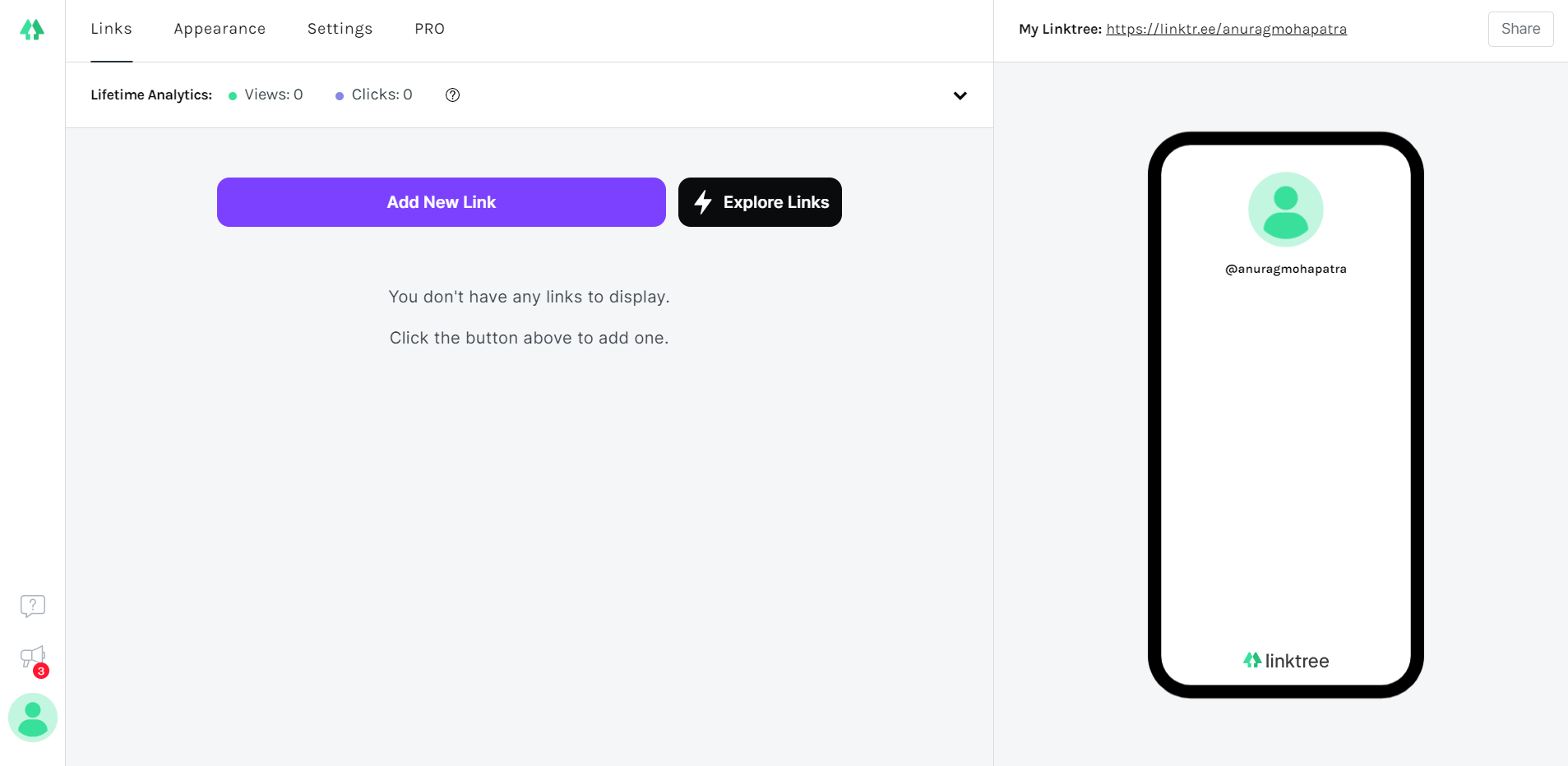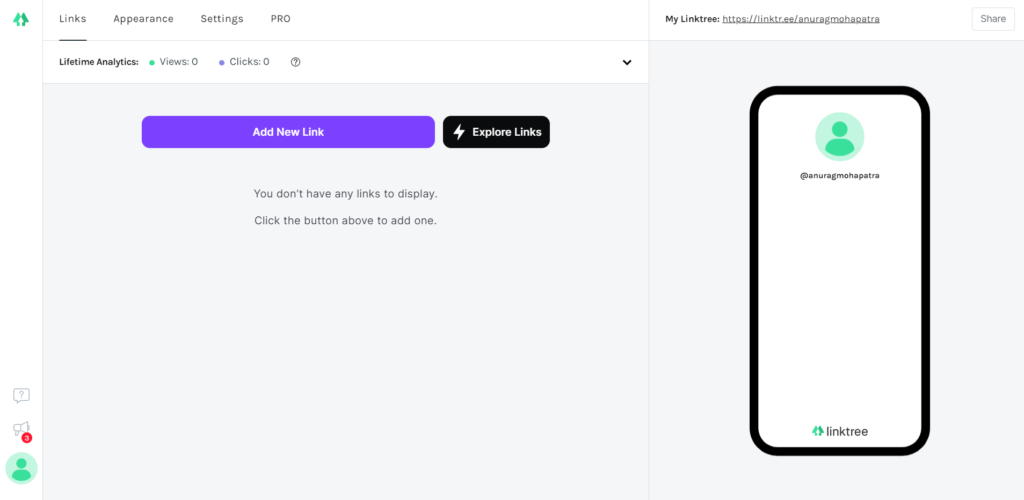 Once you verify your account, you will be able to access your control panel.
Click the purple Add New Link on the home screen to add your first link.
Then you can add a title, a URL, and a thumbnail to your link.
You can upload your own image or choose one from Linktree's icon library.
Maximum time it fetches the title and thumbnail from your post. If it does not then you can add the title and thumbnail manually.
And that is! Repeat the process until you have added all your links.
As you add links, you will see a preview of your link tree on the right side of the panel.
Now let us organize your links
Click on the purple lightning bolt icon to add special links or headers. Headings will help you organize your links by topic or purpose.
At any time, you can move your links and headers by clicking the three vertical dots icon and dragging the item to its new location.
Now let us customize the appearance of your link tree
With all the links in place, it's time to make your link tree truly yours.
Start by heading to the Appearance tab in the top menu.
Here, you can add an image and a short description to your link tree page. You can also change the theme of your link tree. There are several free options available. Professional users can create their own custom themes.
Now let us add your link tree to your Instagram bio
Are you ready? Now that you have your custom link tree ready to go, it's time to add it to your Instagram bio. Just copy the URL from the top right corner of the panel:
Then, head over to your Instagram account, click Edit Profile and add the URL to the Website section.
And that is! The link will appear in your Instagram bio.