Want to access Google discover on your laptop or PC but don't know how to do then we are describing how to enable Google discover on desktop. Google Discover is not made for PC yet but there are still some tricks you can follow to access it on a desktop.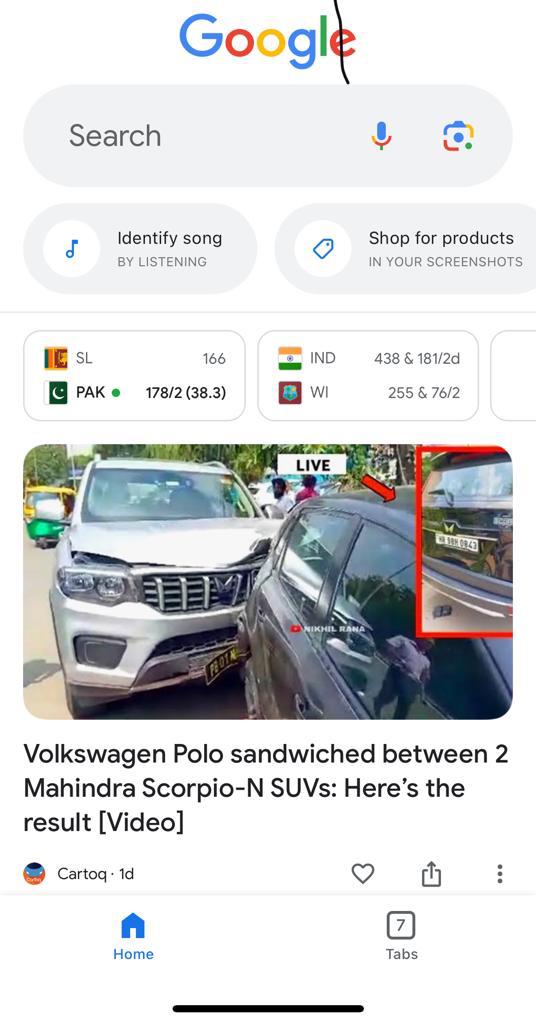 Google Discover is a new assistant that Google offers to help us with our web browsing by acting as a Timeline of news and information that the user may find useful, as well as being implemented as an improved version of Google Feed. Don't worry if you don't know how to use it or what to do to activate it; this tutorial will teach you everything you need to know.
What is Google Discover
Google Discover is a personalised content feed that Google offers to its users. It can be found on the Google mobile app as well as the Google homepage in mobile browsers. Google Discover displays a stream of content cards that are constantly updated based on the user's interests and browsing history.
Google Discover displays content such as news articles, blog posts, videos, and other web pages that Google's algorithms believe will be relevant and interesting to the user. To deliver tailored recommendations, the content is curated using machine learning and AI algorithms that analyze the user's previous search activity, location, and other contextual information.
Turn on Google Discover
Google Discover is a tool that is included when you download Google applications. In theory, it should be enabled by default. You can see it on your computer by opening the Google App and moving your finger from left to right on the screen, revealing the Discover tab, which is identified by the letter "Google" in the logo.
Another way to get there is to use the Google widget, which is installed by default at the top of most Android devices' home screens. You can also find this option by logging into your Google account from your desktop computer and going to the Google search engine's main page.
As previously stated, Google Discover is always active by default, but it is possible that you have deactivated it and need to reactivate it. To do this, you must use the same path that was used to deactivate it, but don't worry if you don't remember what it is; here we show you how to do it from your mobile device or from a web browser; just follow these simple steps.
To enable Google Discover from the app, follow these steps.
Enter the "Google" application from your mobile device; it will be on one of your home pages, along with the rest of your App.
Go to the lower right corner and click the "More" button, which is represented by three dots: "More."
Select "Settings."
Select "General."
Locate the "Discover" option and set it to enable or disable as needed. After that, all you have to do is restart the application.
To activate Google Discover, use a web browser.
The first step is to sign in to your Google account, which requires you to enter your email address and Gmail password.
You should now go to the Google search engine's home page.
Now navigate to the "Menu."
Choose "Settings."
Then go to the "Discover" section and configure it to your specifications.
To finish, simply restart the browser.
More information on this subject can be found here.
Read- How to install Chrome Extensions on Android Easily
Enable Google Discover on desktop
Follow these steps to access Google discover on desktop.
Open your Chrome, Brave, or any other browser.
Then right-click on the blank page and select Inspect or you can press Ctrl+Shift+I on Windows PC.
Now click on the device on the right-hand corner top.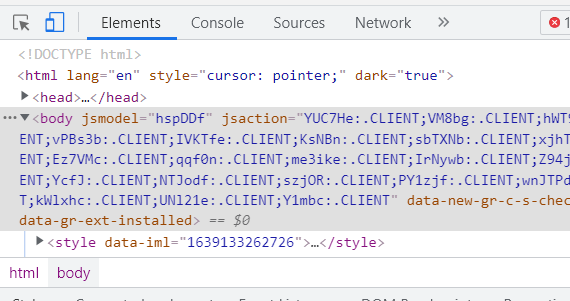 As soon as you click on the device you will be switched to mobile view from Desktop view. Now access Google from the window.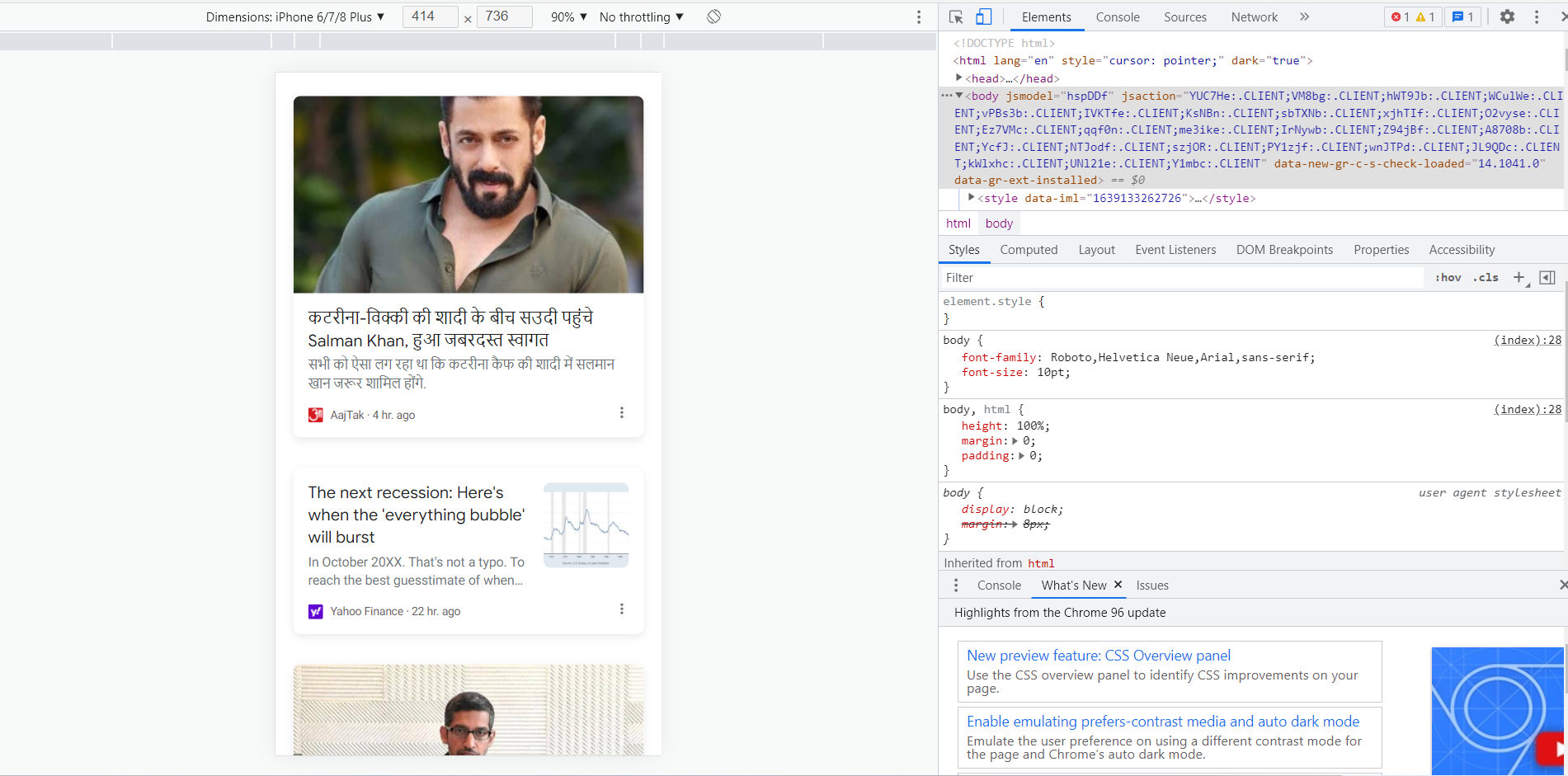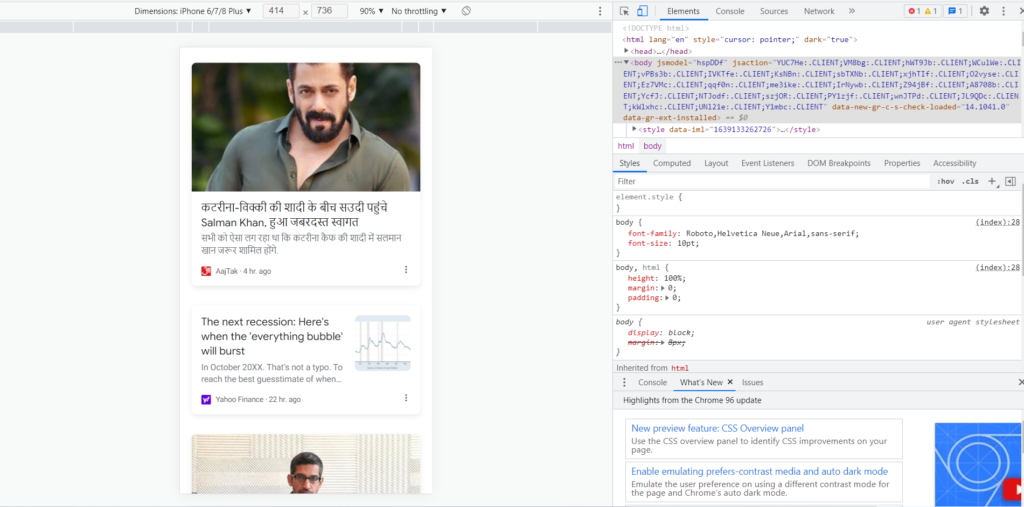 Now you will be able to access google discover on desktop, you can see that in the above image how I can access the Discover feature from my desktop browser.
One More Way
If you want to access Google discover on your PC with all the features like web stories and short videos then there is another way.
Go to google and search for Blue Stack. Blue stack is an emulator that will turn your PC into an android device.
Once you download the software then open the Play store and search for the official Google app and install it.
Open the Google app and sign in with your ID and password.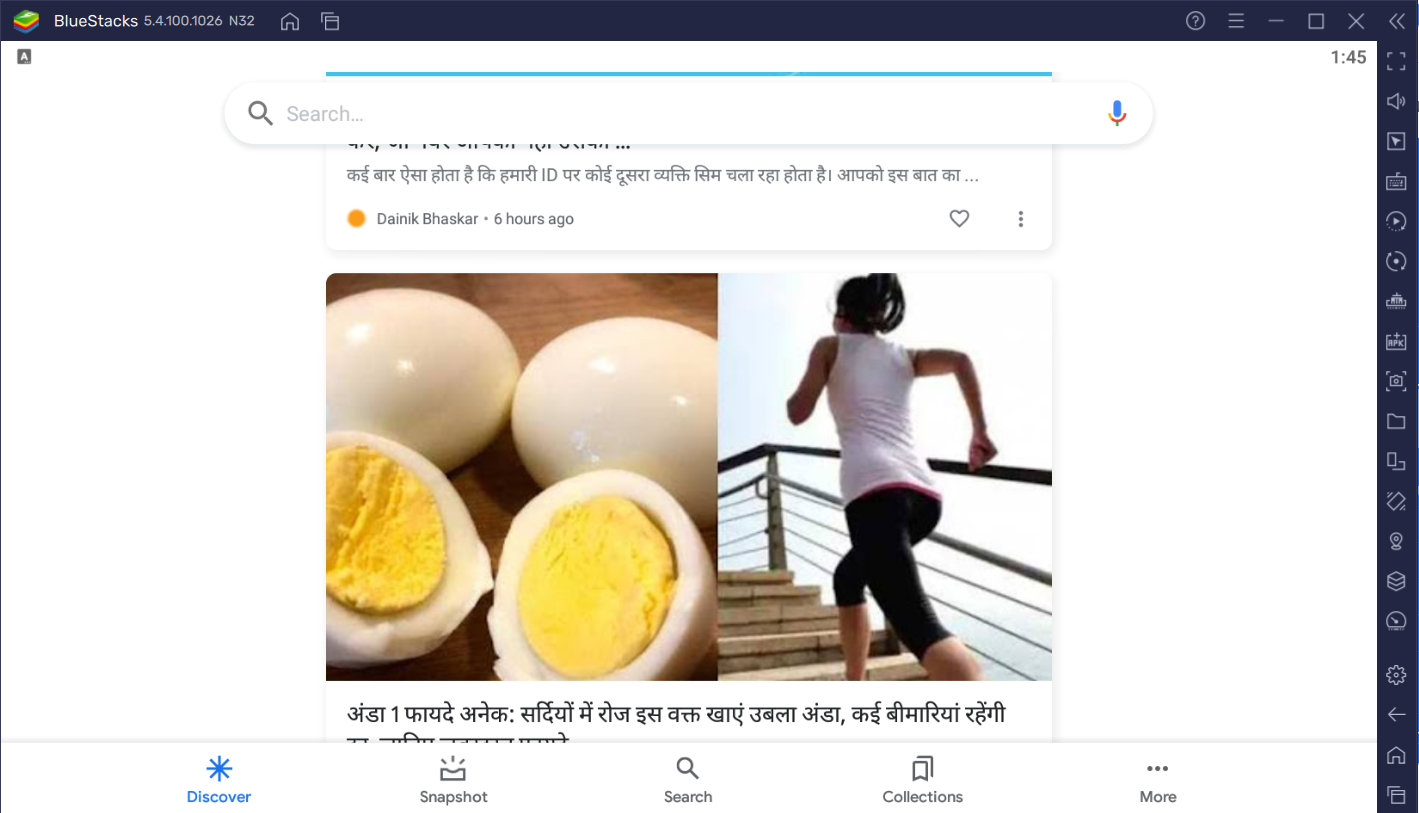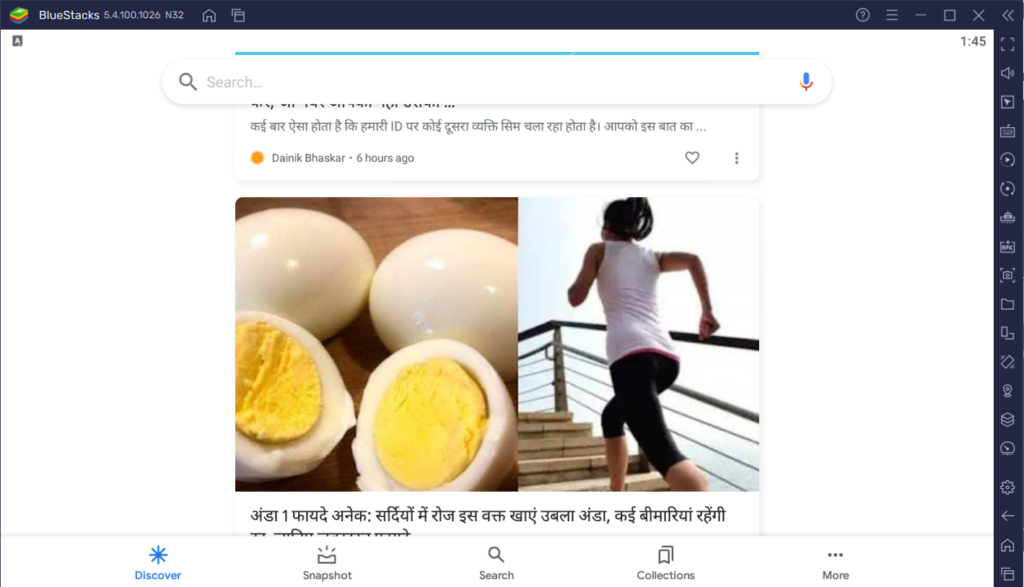 Once signed in you will find the Google Discover option on the bottom. Just click that and the full-featured Google Discover is in front of you.