Google Pay is one of the most UPI apps and in this post, we will learn how to add another account in Google pay.
Google Pay is a UPI payment made by Google which was launched by Google in 2018. And then its name used to be fast, but later Google changed its name to Google Pay.
It has been downloaded more than 100 million times from the Play Store and in the same way it has been downloaded millions of times from the Apple App Store. Through Google Pay, you can transfer money, book tickets, recharge, do online electricity bills, gas bills, water bills, DTH recharge, insurance e-payment, etc.
Google also keeps giving rewards to its users from time to time, which are sometimes cash and sometimes coupons.
To use Google Pay, you have to add your bank account to it and set its PIN. Whenever you do a transaction, you will use the same bank account. But in this post, we will know how you can add more than one bank account on Google Pay and how you can use the other when needed.
So how to add another account in Google pay
The first thing you need to add another account in Google Pay is that account should be linked with your mobile number.
Let us assume that your phone number is linked with your bank account and you are using the same phone number in your mobile phone from which you want to add another account in Google Pay.
First of all, you open your Google Pay by giving your password.
On the top right corner, you will see your profile picture, just tap on it.
On the next page, you will see the option of bank account and Pay businesses.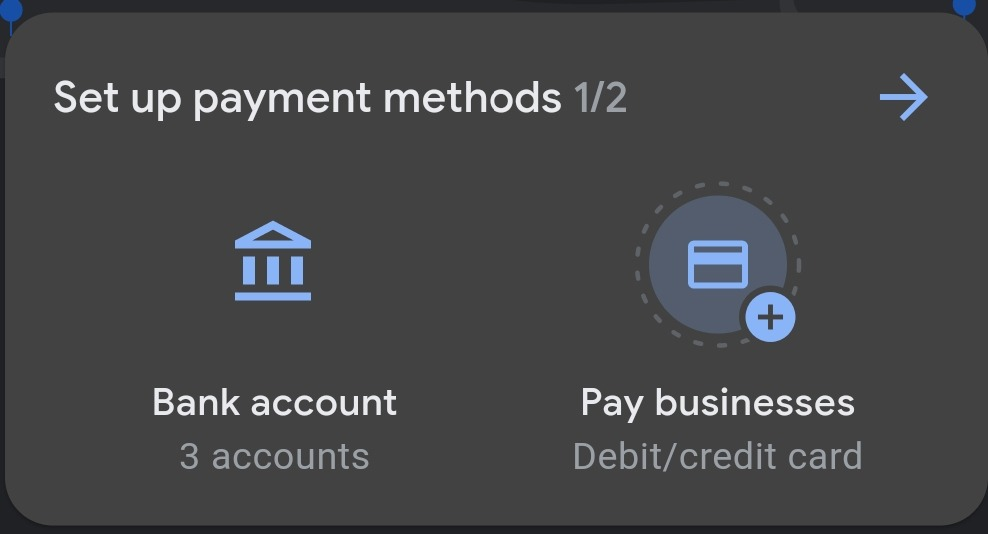 Press the bank account option.
In the next page you will see the linked bank account and below it you will see two options. add bank account and add credit or debit card.
Google Pay has added this new option of Credit and debit card. You can add your credit card to it, so that if you are short of money to pay at somewhere then you can use your credit card.
To add a another account in Google Play, select ' Add Bank Account'.
In the next page you will find all the leading banks, you have to select your bank.
Next, Google will send a SMS to your Bank from your mobile to confirm your number. Make sure you have a active SMS plan or balance to send SMS.
Next you have to give some details of your debit card.
You can make either one of the account as the primary account when making a payment, so that the money will be deducted from that account only.
Also Read-
What is Google Octro Inc and how to get a refund