Want to buy a refurbished phone or are not sure if your iPhone is under warranty or not and want to know how old is my iPhone then here are some easy processes.
Find out the serial number
Finding out the serial number in your iPhone is easy. Sometimes it is printed on the backside of your phone or on the phone box.
If it is not printed on the phone back and you have lost your phone box. Then don't worry there are other ways of finding the serial number.
In many iPhone models, the serial number is printed on the sim card tray.
Or else you can find the serial number inside your phone.
Open the settings in your phone and then go to 'General'. And inside it then select 'About'.
Here you will find both serial number and IMEI number.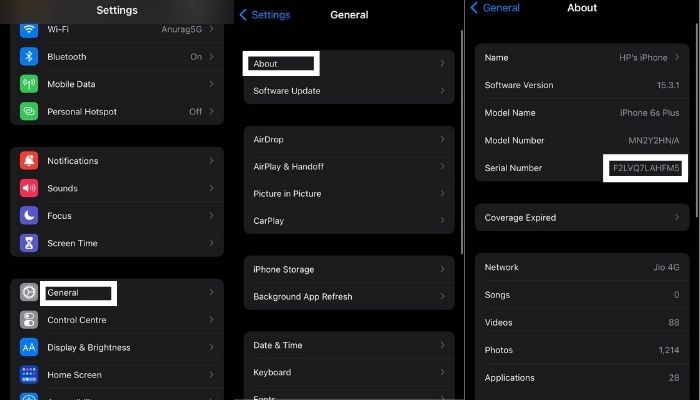 Check from the official Apple website
You can check from the official Apple website that how old is your iPhone. To check open the browser on your Pc or mobile and then visit the official website of Apple device warranty check.
From above said method note down your serial number inside your device.
In the serial number, box enter the serial number and then solve a Captcha.
Then hit the Submit button and Apple will show you details like Valid Purchase Date, Telephone Technical Support, and Repairs and Service Coverage.
You can also set up a repair from there.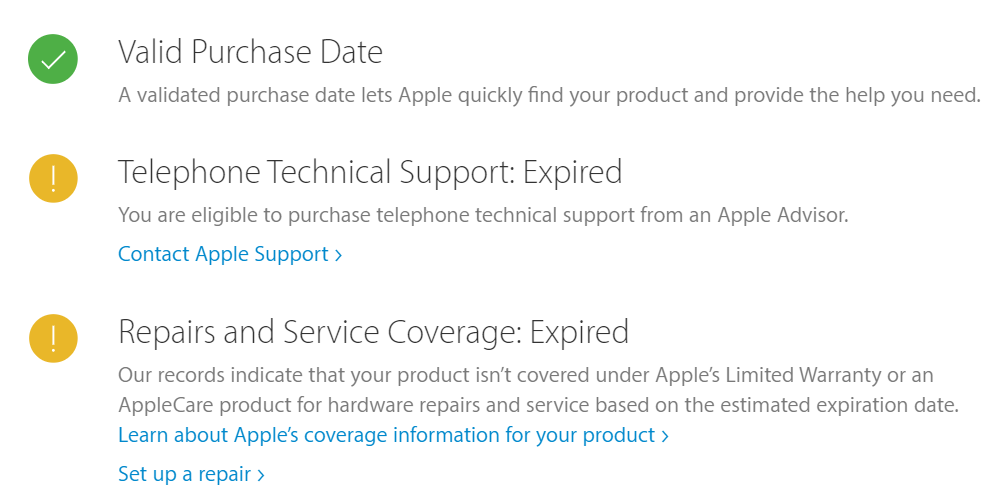 Find iPhone's age using Using Apple Support App
To find out your Apple iPhone age, go to the App Store and search for Apple Support App. Just install the app, it will take some time depending on your internet speed to be installed.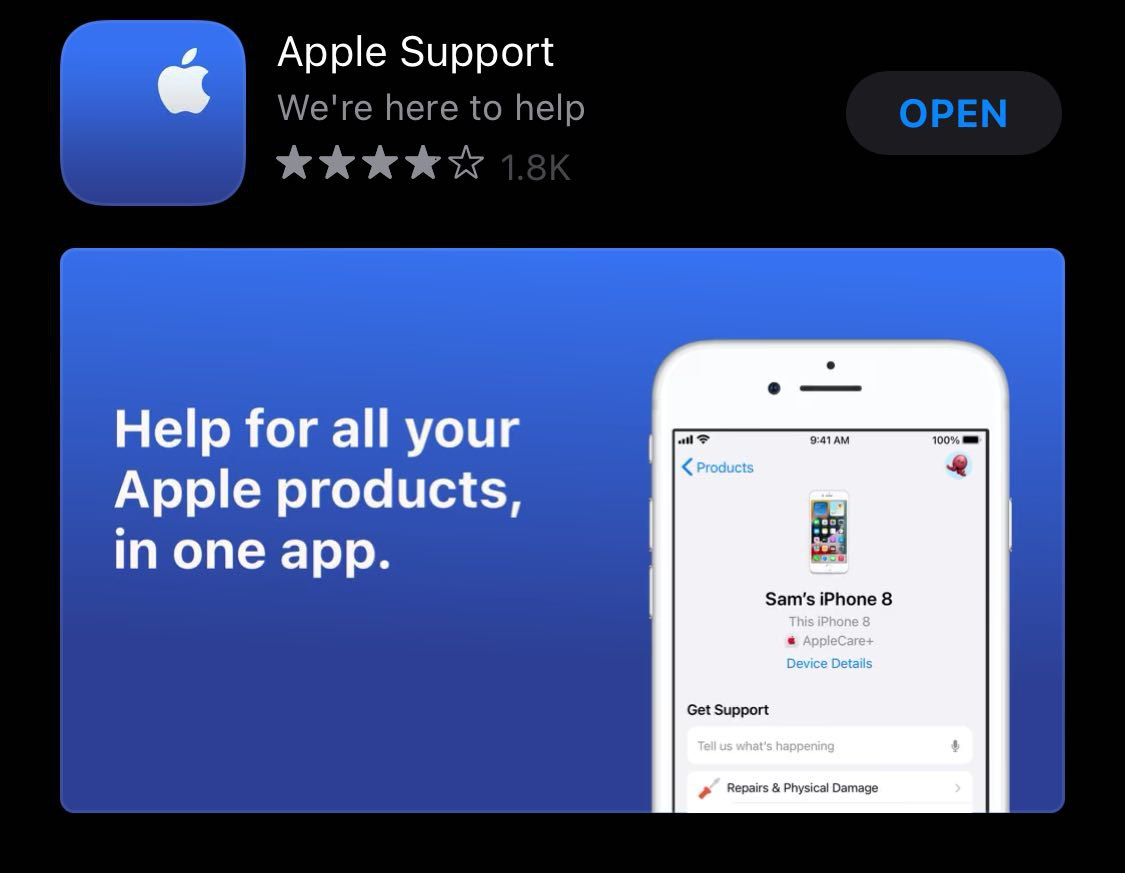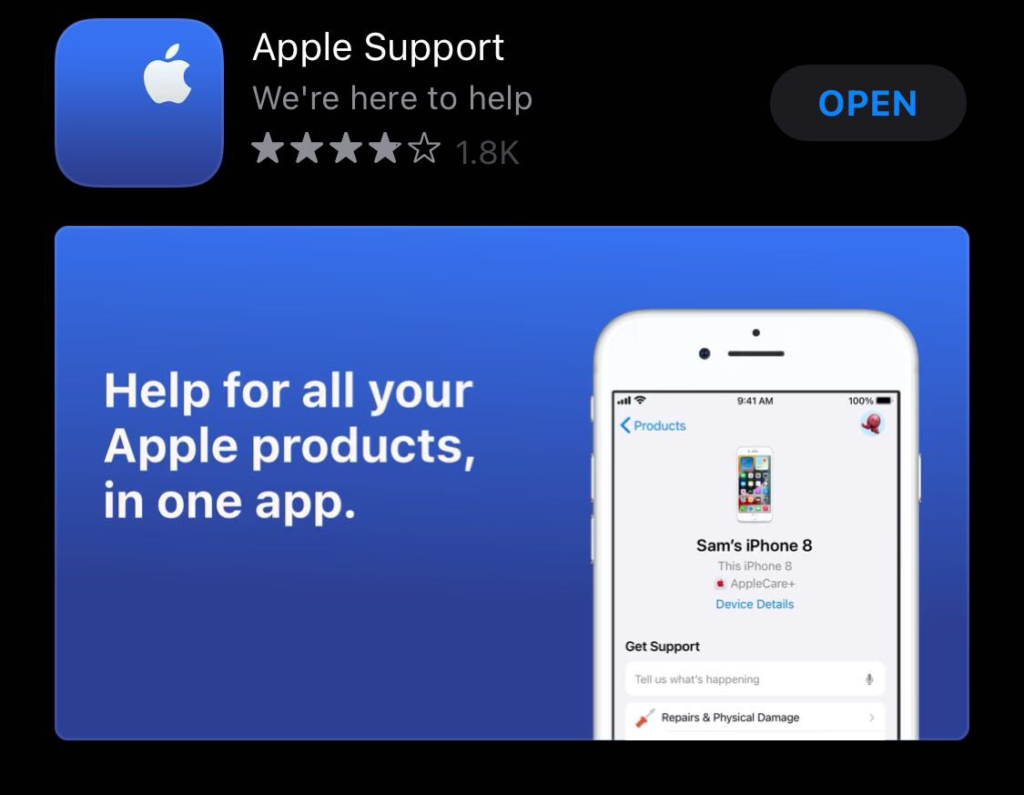 After the installation is done, open the app. A welcome screen will appear with some information about the app. Press the continue button on the bottom.
In the next step, it will ask for your location, just select Allow while using the App.
Now the home screen of the app will appear. The name of your iPhone will appear on top and there is an option called 'Device Details' under it.
Just press the Device details option and on the next page, it will show your iPhone details like model, ios version, serial number etc.
Under it there is information about the Coverage or warranty. If your iPhone is not one year old then it will show how many days of warranty is left. You can calculate the age from there.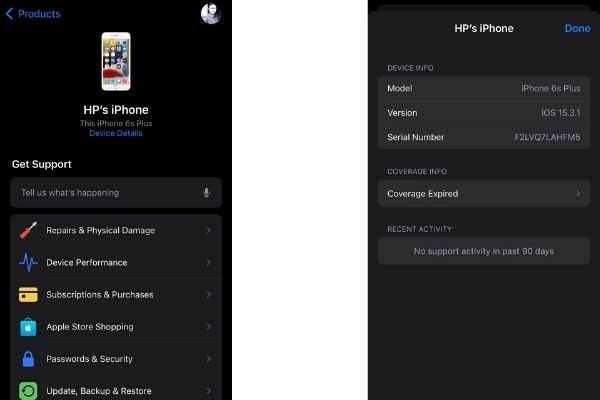 But if your iPhone is older than one year then it will show 'coverage expired' and you have to take the help of the next way to find how old is my iPhone.
iUnlocker
So if you want to buy a refurbished iPhone from eBay or an old phone from your friend or relatives then you should check its details. On the official website of Apple, it sometimes does not show the exact details but here you can see almost all details of all iPhone models.
Note down your serial number or IMEI number from the above-explained steps.
Now open the iUnichecker website from your mobile or PC browser.
Enter the serial number or IMEI number and hit the enter button.
It will show all the details like the first activation date, warranty expiry date, iPhone details.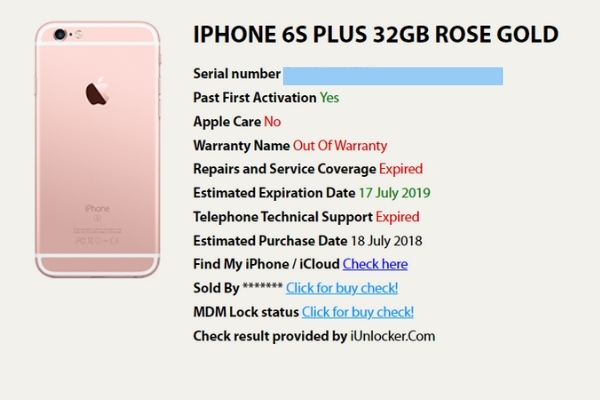 Use Chipmunk
The next way is Chimpmunk where you can get your iPhone details. Open the Chipmunk website and enter your iPhone serial number.
It will take a few seconds and will give you all details like Machine Model, Family name, CPU speed, screen resolution, and other manufacturing-related details.
Use SNDeepInfo
To find out your iPhone age and manufacturing year, open a new tab and open the SNDeepInfow website.


As soon as you visit this site, a search bar will be visible in front of you and many different phone options will be visible above.
By default, Apple is selected in this, yet if it is not selected in your case, then you should select Apple.
Then enter your phone's IMEI number or serial number here and click on show info.
This will show you the manufacturing date and model of your phone along with many details.
Decoding the serial number
Apple serial number is given according to an algorithm to its devices. In your iPhone, every character has its own significance and denotes a special characteristic about the device.
The first three characters of your iPhone serial number are associated with the plant where it is manufactured.
The fourth character of your serial number denotes the year. Every year has been proved by two alphabets that you can find in the below table.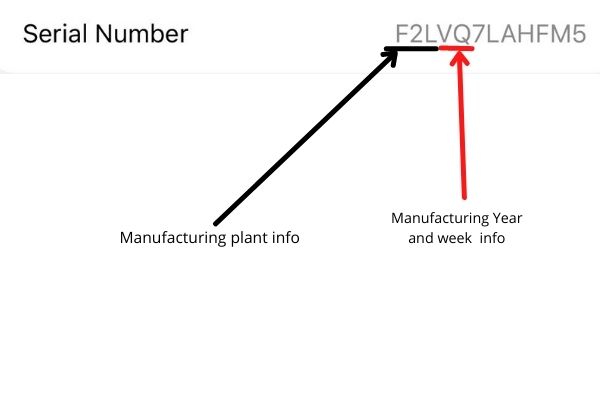 Similarly, the fifth character of the serial number denotes the week of the year. See the second table for a better understanding.
So in the example above, the fourth and fifth characters of the serial number are 'VQ'. So let us find out how old is my iPhone (yes it's my phone).
V denotes that my iPhone is made in the second half of 2017 and Q denotes that its made in the 3rd week of November.
Year Table
| | | |
| --- | --- | --- |
| Year | 1st Half of Year | 2nd Half of Year |
| 2010 | C | D |
| 2011 | F | G |
| 2012 | H | J |
| 2013 | K | L |
| 2014 | M | N |
| 2015 | P | Q |
| 2016 | R | S |
| 2017 | T | V |
| 2018 | W | X |
| 2019 | Y | Z |
| 2020 | C | D |
| 2021 | F | G |
| 2022 | H | J |
Week Table
| | | | | | |
| --- | --- | --- | --- | --- | --- |
| Month | Week1 | Week2 | Week3 | Week4 | WEEK5 |
| January | 1 | 2 | 3 | 4 | N/A |
| February | 5 | 6 | 7 | 8 | N/A |
| March | 9 | C | D | F | G |
| April | H | J | K | M | N/A |
| May | N | L | P | Q | R |
| June | T | V | W | X | Y |
| July | 1 | 2 | 3 | 4 | N/A |
| August | 5 | 6 | 7 | 8 | N/A |
| September | 9 | C | D | F | G |
| October | H | J | K | M | N |
| November | L | P | Q | R | N/A |
| December | T | V | W | X | N/A |
Wrapping
So if the question 'How old is my iPhone' was bothering you then hope this process will solve your query fully. If you have any questions then you can comment below.
Other iPhone posts you may want to read