In this post, we will discuss how to lock WhatsApp with fingerprint to make your Whatsapp more secure. We share Whatsapp tricks from time to time and if you have not read them we will suggest that you do them too.
Securing your chat is one of the most important things you should do if you share any sensitive data. Locking your Whatsapp secures your data and information from random people.
We have previously discussed how to Send WhatsApp Messages without saving a number easily, Enable Dark Mode on Whatsapp Web in 2 Easy Steps, How to delete WhatsApp message after time limit, and others. In so here we are back with another trick and i.e how to lock WhatsApp with the fingerprint.
WhatsApp, the popular messaging software, has a plethora of features. In addition, the company is always introducing new features to its platform in response to consumer feedback. WhatsApp is now used by every smartphone user.
Users are concerned about the privacy of their WhatsApp account in such a case. In such a case, we're going to show you how to boost the privacy of your WhatsApp account today.
We'll show you how to use fingerprint lock on WhatsApp in this article. Also Read – Two amazing features will be added to WhatsApp shortly; find out how they will operate.
The fingerprint lock feature on WhatsApp will only function on smartphones that support the feature. The smartphone should have a capacitive sensor for this capability. Today, we'll show you how to add a fingerprint lock to WhatsApp.
How to lock WhatsApp with fingerprint
Launch WhatsApp. Then, on the right, tap on the top three dots options to access the 'Settings' menu.
Navigate to your Account and select Privacy.
After that, scroll down to the bottom and touch on the fingerprint lock option.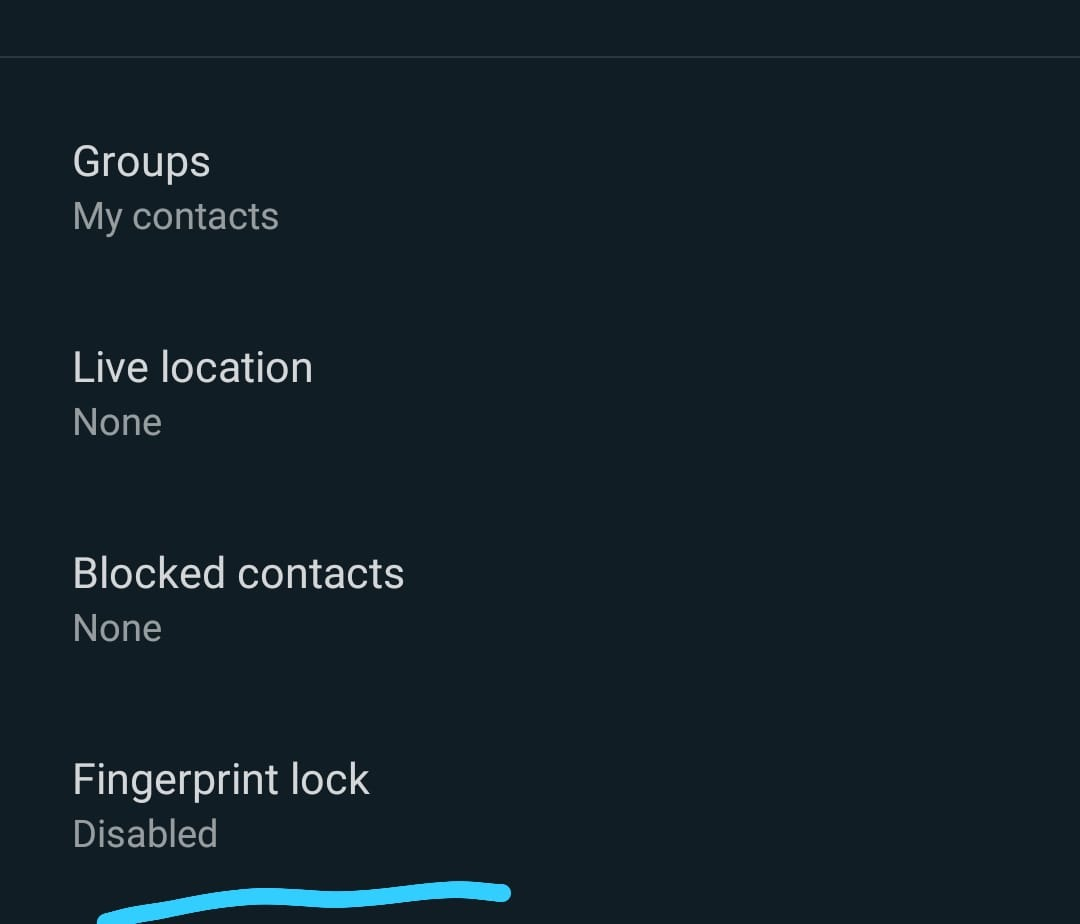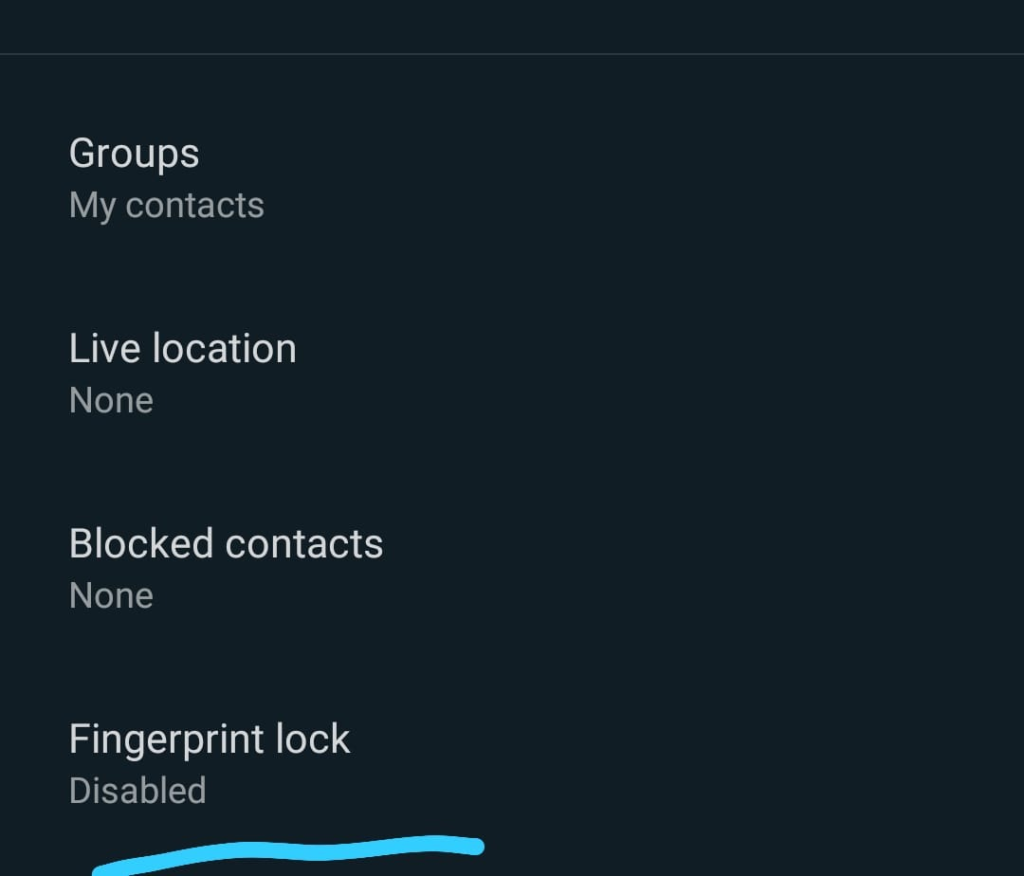 Then, by tapping the fingerprint toggle, you can now opt for the fingerprint lock option.
Next you to place your finger on the censor so that it can detect that you are the owner of the phone.
You have to place any finger that you have used for phone unlocking.
You can now choose how long the fingerprint lock will be active. You will be given three options, which are – immediately, one minute, and thirty minutes.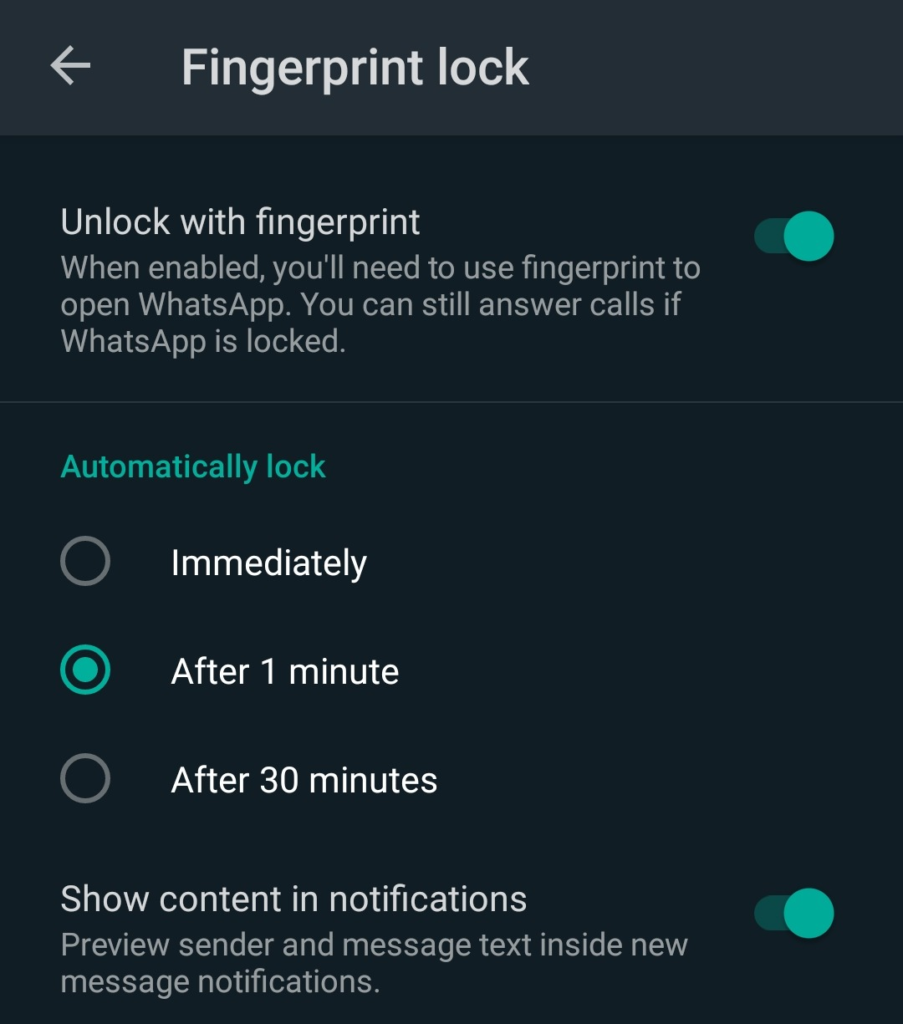 Along with this, the option to Hide Text Messages will be available on the notification panel. You can turn it off if you desire complete privacy by simply switching the toggle.
Wrapping up how to lock WhatsApp with fingerprint
You will be able to enable the fingerprint lock feature on WhatsApp in this manner. We propose that you keep the duration of when you are locked instantly when enabling fingerprint lock. After that, every time the screen is locked or you switch apps, you must unlock it with your fingerprint to reactivate WhatsApp.