Many of you must be wondering what is HEIC file is as this may be new to many. Most iPhone users encounter this image format as Apple started adopting it 3 years back.
What is HEIC file
The HEIC format is based on the HEIF or High-Efficiency Image Container standard, which allows users to store many compressed objects in a container on their devices.
That may sound like a developer thing to say, but all you need to know as a front-end user is that HEIC is a compressed image format used on Apple products.
Previously, Apple employed the widely recognized JPEG format to allow you to capture and store photographs on your Apple devices.
Beginning in 2017 after the launch of iOS 11, the business made HEIC the default file format for all photographs captured on Apple devices.
When it was launched many social media platforms and tools did not support the format as it was a new and exclusive format devolved by Apple. But with time almost every social media is now supporting it.
But still, there are a lot of websites which does not support this format. Most of them are photo editing websites that are used by users to edit their photos.
Apple began using this new image file format since it has a high compression rate while keeping the original image quality. Essentially, when a JPEG image takes up 8 MB of your phone's memory, a HEIC image takes up around half of that.
As a result, you will save a significant amount of memory space on your devices.
How change the file format to JPG in iPhone
To change the file format of your default images taken on your iPhone open settings. Then press the camera option and then press the 'Format' option.
Now inside the select the option 'Mosta compatible' rather than the default i.e 'High efficiency'. The option is available on iPhone 8 and above. If you are using iPhone 7 or below then you don't need to worry about it as your photos are saved in JPG format.
How to transfer your iPhone photos in HEIC format to JPG format
You can set your options so that when you are transferring photos from your iPhone to Mac or Windows PC then they will be transferred in JPG format.
To enable this option go to 'Settings' and press 'Photos'.
In the photos options, scroll down to the bottom and in 'Transfer To MAC or PC' select the 'Automatic' option rather than 'Keep Original'.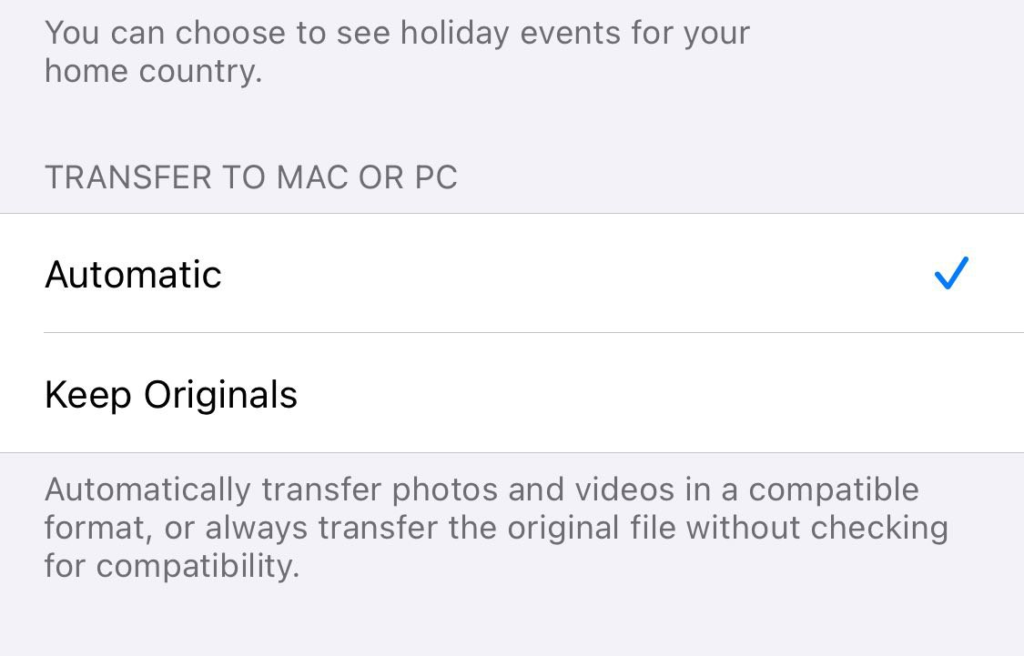 HEIC to JPG conversion
There are numerous iOS and web apps that can convert HEIC pictures to JPG. The JPEGmini web app is the best alternative. This program has been around for a while and compresses JPGs with outstanding quality.
It has the ability to convert up to 50 photos at once and works on both mobile and desktop browsers. You must be patient since the program takes a long time to convert photographs. It takes a full minute to convert a photo from HEIC to JPEG, therefore it would take more than 50 minutes.
You can also convert HEIC files to JPG online with help of an online tool.
Also Read-