It is easy to quote a tweet on Twitter normally but it is not that easy when replying to anyone. Then how to quote a tweet in a reply on Twitter. So In this post, we will discuss the same.
How to quote a tweet
So it's like when we see someone's tweet that we want to include in our tweet, then it's called quoting a Tweet. In this, your followers or a different user will see your tweet as well as the tweet of that user in the same tweet. For this, that user will not have to read the tweet of that person separately.
To quote any tweet on Twitter, as soon as you press the retweet button, you will see two options. The first option is retweet while the second option is quota tweet. As soon as you select the quota tweet option, Twitter will give you the option to add your comment in which you can put your comment.

How to quote a tweet in a reply on Twitter
Come on, now you have come to know that how can you include any quote on Twitter, which is called Quote a tweet on Twitter. But now the question before us is how can you quote any tweet in a reply.
So here is how to quote a tweet in a reply on Twitter.
First of all, I will explain to you the process of how to do it on a laptop. After that, you will understand how you have to do this thing on mobile. Although there is not much difference between the two, there is only a slight difference.
So to do this work on a laptop or PC, first of all, find the tweet that you want to quote in any reply.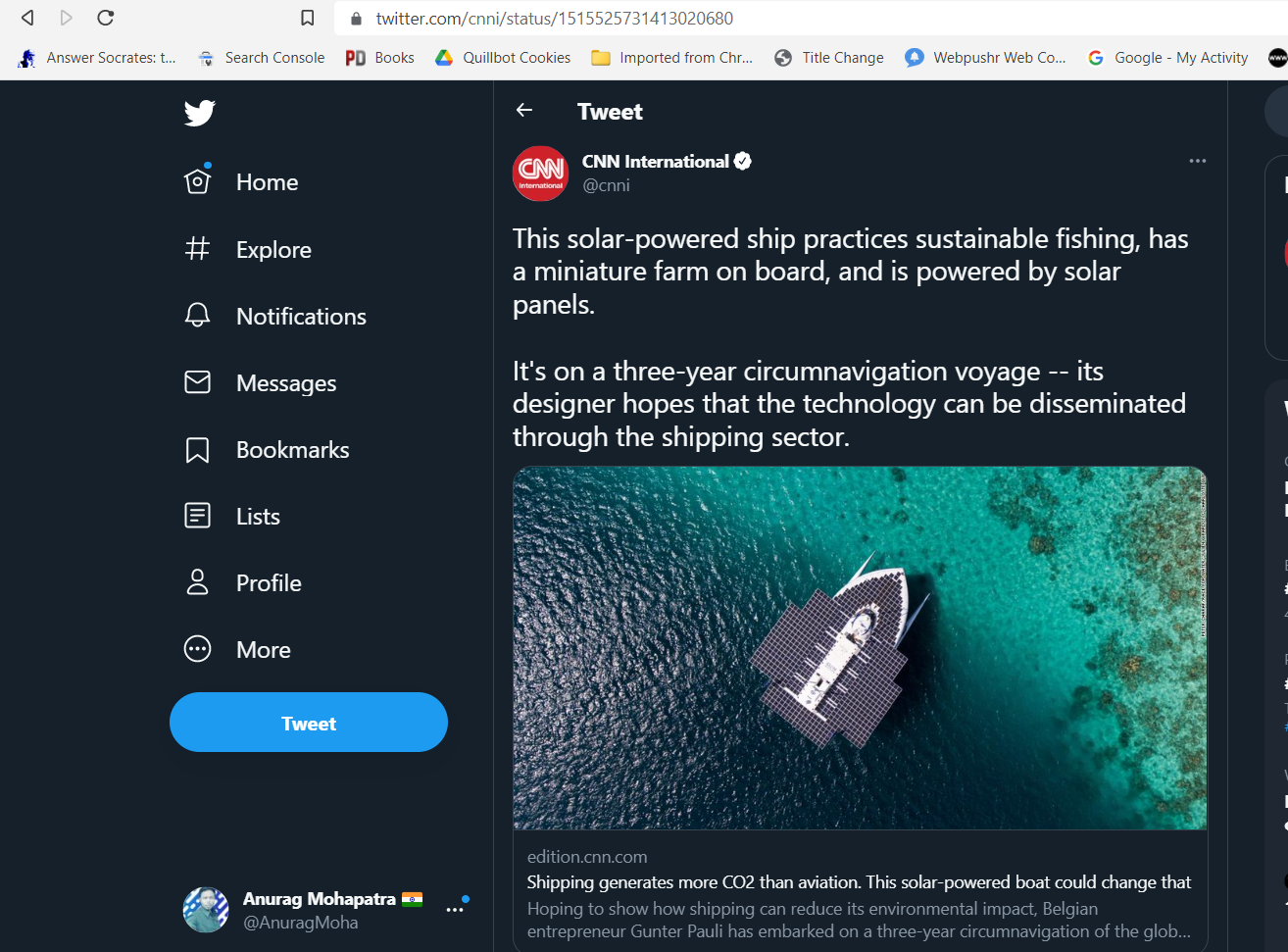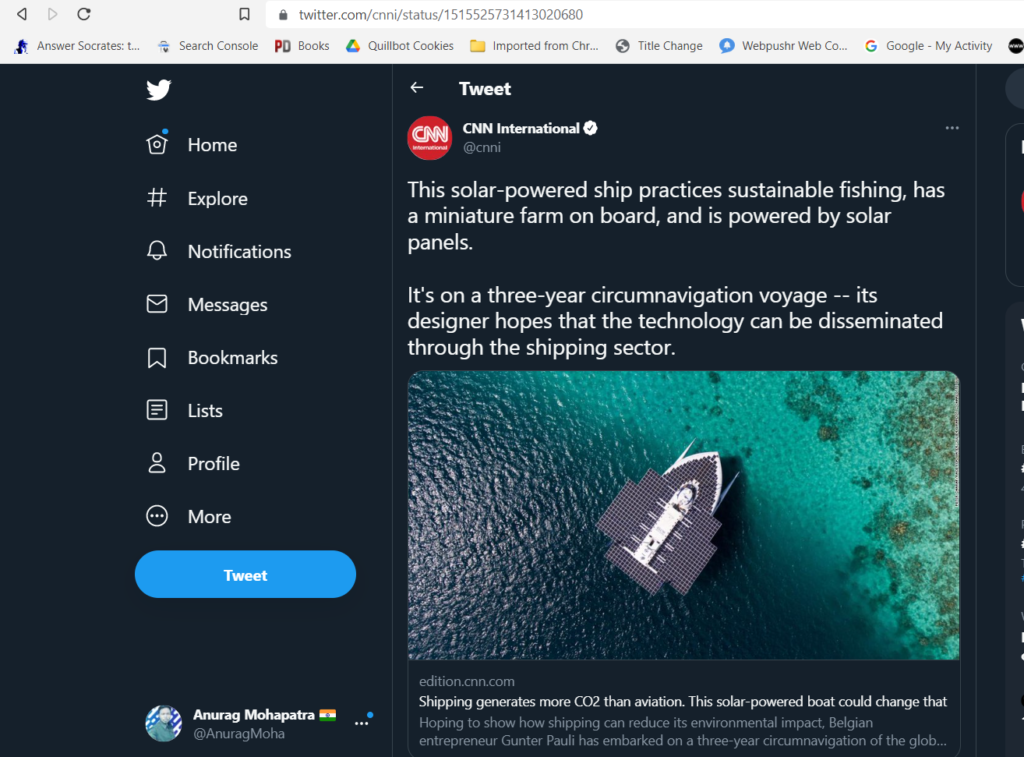 For example, suppose we want to quote this CNN tweet in our reply. So first we will find this tweet and copy the URL of this tweet.
Then we will come to the tweet to whom we want to reply or the tweet we want to reply to and select the reply option in it.
How to quote a tweet in a reply on Twitter on mobile
You can do the same thing on your mobile too. If you use the official app of Twitter, then first of all open your app and find the tweet which you want to quote in a reply.
For example, I will use the same tweet from CNN again. As soon as you open any tweet on your mobile phone, you will see a share option at the bottom.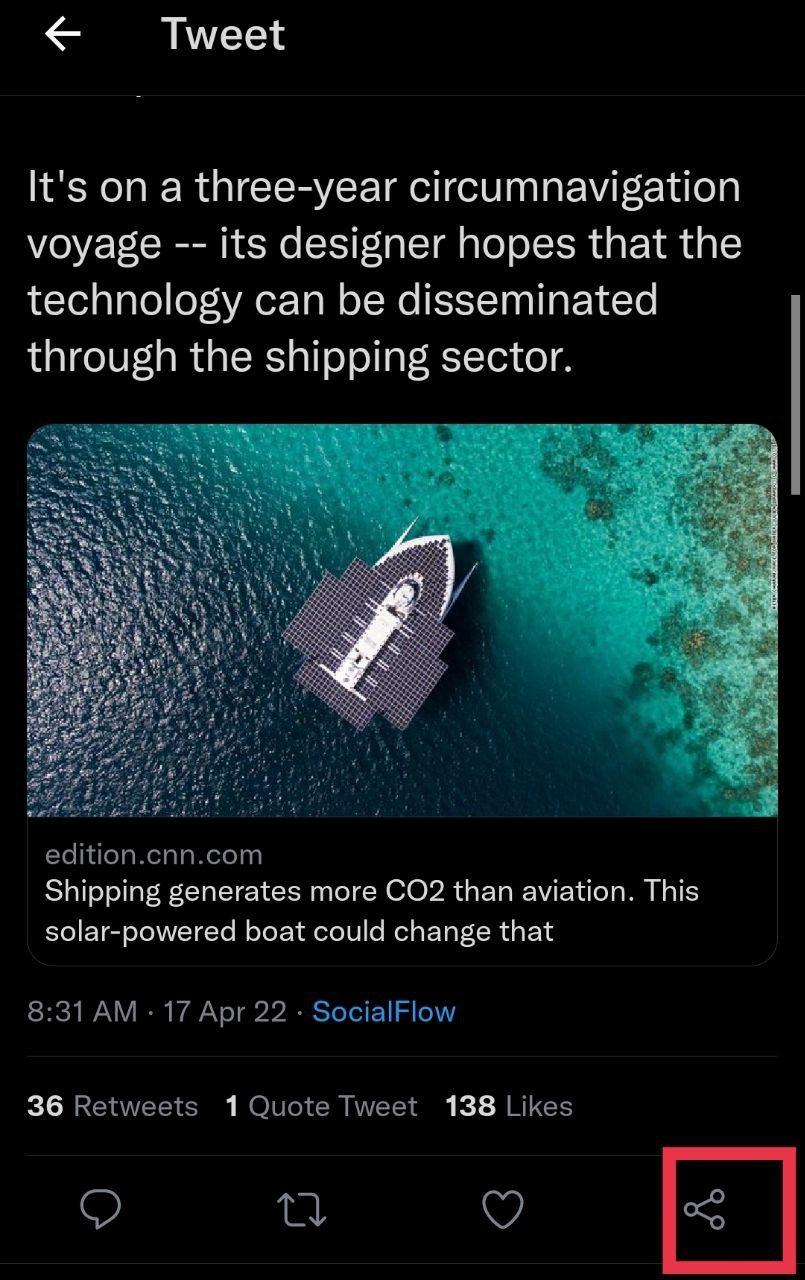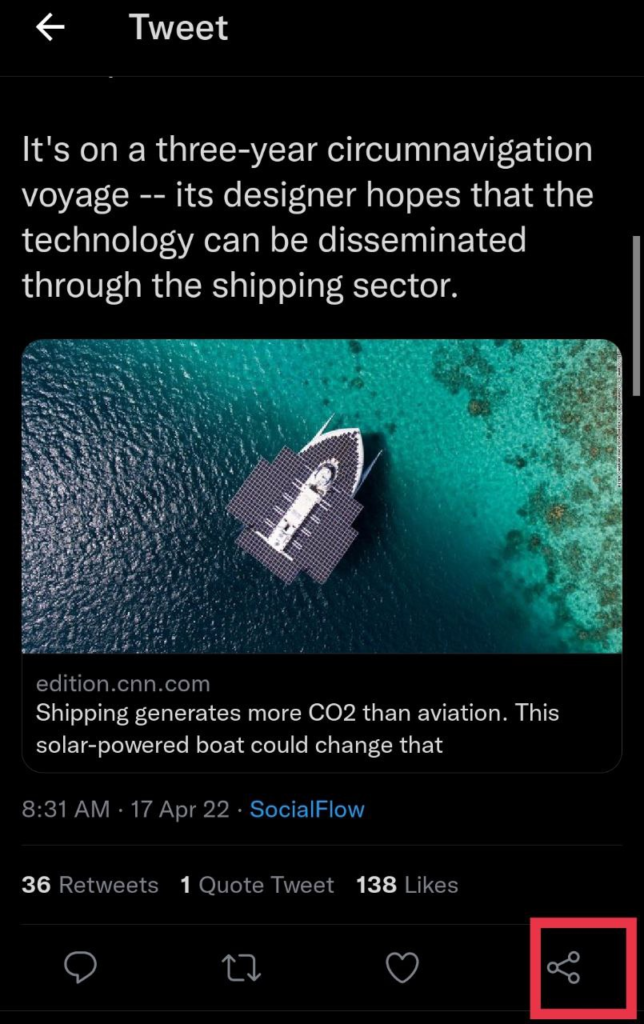 As you press it, many share options will open in which there is an option of copy link. You have to press it.
As soon as you press the option with copy link, the link of that tweet will be copied to your clipboard.
Now you come to the tweet where you have to reply. After writing the reply there, give space and long-press on your mobile.
As soon as you long press, you will see the option of paste. So you select Paste, which will paste that URL in your tweet.
Wrapping up
So this was how to quote a tweet in a reply on Twitter easily. So by applying the trick, surprise your friends or followers. And if you have any questions about this suggestion then you can comment or contact us.
More on twitter