Want to send a long video to your friend but don't know how to send long videos on Snapchat from camera roll then we will guide you through. Let us find how to send videos longer than 60 seconds on Snapchat.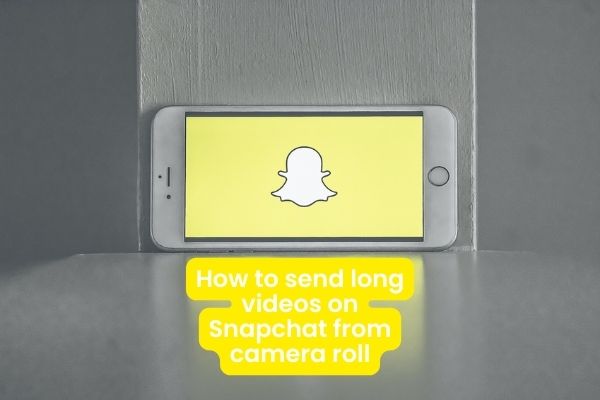 Snapchat is a popular social media platform, particularly among young people. The most appealing feature is that you can use photos and video clips to share every moment with your family and friends. Furthermore, your messages will be automatically deleted later.
However, there are some concerns about this social media platform, such as how to upload long videos to Snapchat. If you have a great video and want to send it through Snapchat, it can be difficult to take a clip directly from your video and send it. Don't be concerned! Here's a step-by-step tutorial to help you get it done quickly.
What can you post on Snapchat?
Snapchat allows you to share a 10-second video clip by default. You can now record up to one minute of video at a time. When loading, Snapchat, on the other hand, will split the video into 10 seconds. In any case, the video post should be no more than 2.5MB in size.
If you already have a video clip that complies with Snapchat policy, you can upload it by following the steps below.
Launch Snapchat and enter your username and password.
Swipe up on the home screen to bring up Screen Memories.
After that, you'll see two tabs: Snaps and Camera List.
The one on the left opens the snapshot screen, while the one on the right opens the camera roll.
Select Camera Roll to upload saved videos to Snapchat.
Select the video clip to upload and tap the Share Icon at the bottom of the screen to send it to Snapchat.
Please keep in mind that if you try to upload a saved video that is longer than 10 seconds, Snapchat will not respond. As a result, you must ensure that your video clip is no longer than 10 seconds.
How to send long videos on Snapchat from camera roll
If you want to upload a video to Snapchat that is longer than 10 seconds, you must create it within the Snapchat app. The Snapchat app's Multi-Snap feature allows you to record a video for up to a minute and upload the clips at the same time.
Open your Snapchat app after updating it to the most recent version.
To begin capturing a video snap, press and hold the round Record button.
When the timer reaches 10 seconds, keep pressing the Record button to keep capturing.
When you finish recording, you will be taken to the Preview screen.
Snapchat can automatically split the video in 10 seconds.
You can now add stickers and emojis to your photos and delete the ones you don't want.
It is important to note that the effect will be applied to each snap in the sequence.
If you're ready, simply tap on the blue Share Icon to finish.
Free Make Video Converter Ultimate or any Free Video Convertor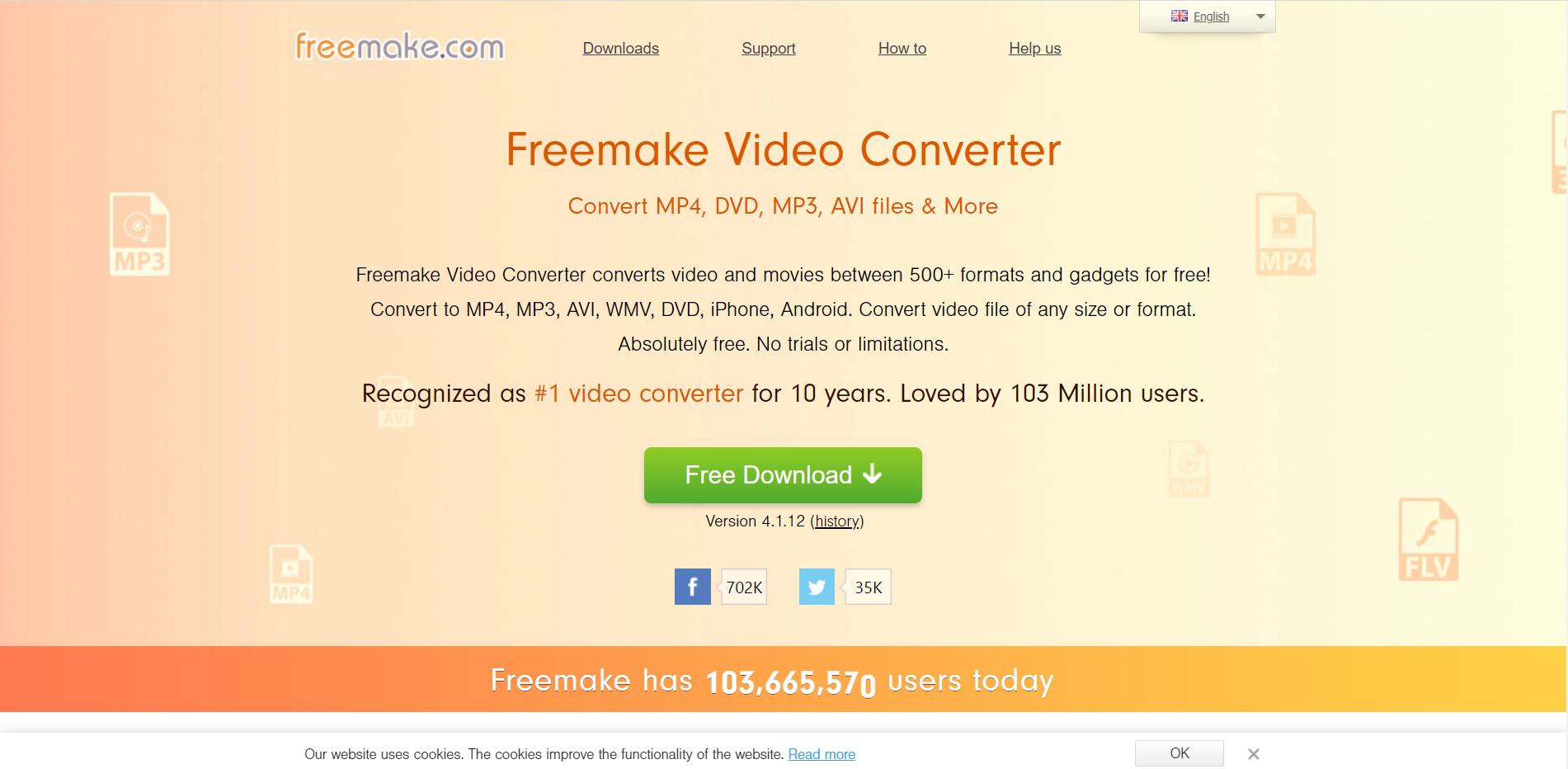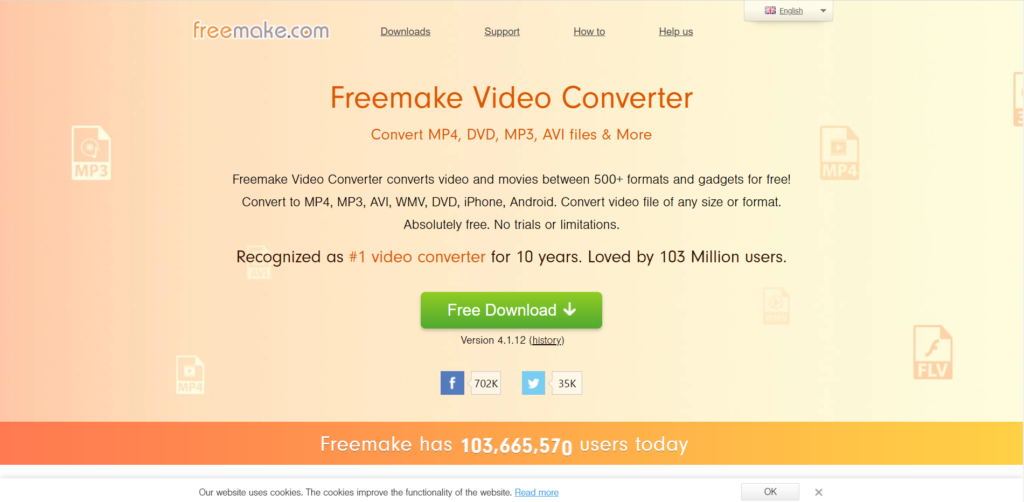 You may be wondering if there is a way to upload a long video from your camera roll to Snapchat. Free Make Video Converter Ultimate may be able to meet your requirements.
VSDC converter is another free video converter that you can use.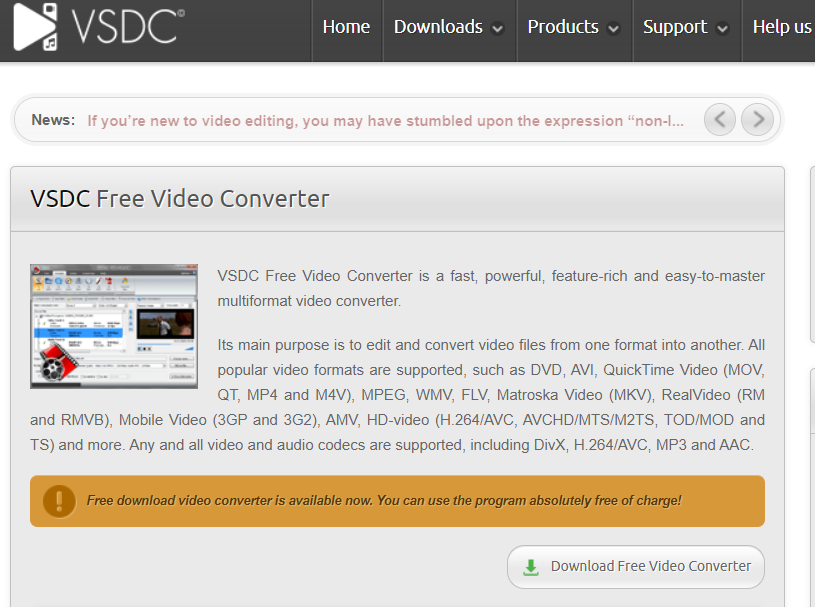 It provides several options for compressing long videos before uploading them to Snapchat.
Optimize and improve video quality while compressing video.
It includes a plethora of video editing tools for achieving the desired effects.
Produce videos for Snapchat, Facebook, Instagram, and other platforms.
Real-time video preview with the built-in media player
How to Compress a Long Video for Snapchat
You can also use your Apple ID and password to recover deleted music purchases from the iTunes Store. Learn how to recover iTunes purchases here.
Step 1: Download Video Converter Ultimate.
Install the most suitable video solution on your PC. There is also a Mac version. To import the long video that you intend to upload to Snapchat, use the Add File Menu on the top ribbon.
Step 2: Reduce the length of the video.
The video can then be compressed in a variety of ways:
To remove unwanted clips, select the video and open it in the editing window by clicking the Cut Menu button. Unwanted parts can be removed by dragging the slider or timeline.
Change the format: Navigate to the home screen, expand the My Profile drop-down menu, and select a lossy video format, such as MP4.
Adjust Resolution: To open the Profile Settings dialogue, click the Settings button. Then, to further compress the video file, scale down the Unlink.
More Snapchat Methods