In this post, we will discuss how to add a user to google my business. You may want to grant access to your employees or marketing agency so that they can manage your Google my business account.
Started in June 2014 Google My Business is a service started by Google to help local businesses to get found by potential customers.
Google My Business is a free service that helps businesses manage their online presence across Google, including Search and Maps.
The tool provides a dashboard for managing your business's information, bringing together all the information from across Google products. This includes everything from your store hours to when you update your website with new content. The dashboard can also be accessed from any desktop or mobile device.
Businesses can create a page for themselves and manage it to make sure their content is accurate and up-to-date. They can claim their listing on Google Search so they appear in the search results when someone searches for them – this includes different kinds of local listings like stores, restaurants, or schools.
Google My Business helps businesses get found on Google. It's a place to post updates and connect with customers, find new leads, and grow your business.
But if you manage all this alone then it may get hectic sometimes and even you won't be able to reply to all the reviews if your business has a considerable amount of clients.
There are quite a few reasons you might want to add another user to your Google My Business account. Maybe you're an agency and want to give your freelancer the ability to make edits on the fly. Maybe you're a marketing manager who needs access when their boss is on vacation.
How to add a user to Google My Business in PC
Adding a user to Google My Business is easy. Just follow these steps:

In the next window select the 'Add User' option and it will open a new window.
Fill out the form with the email address of the user whom you want to add.
In the role section, you can choose from three options i.e Owner, Manager, and Site Manager.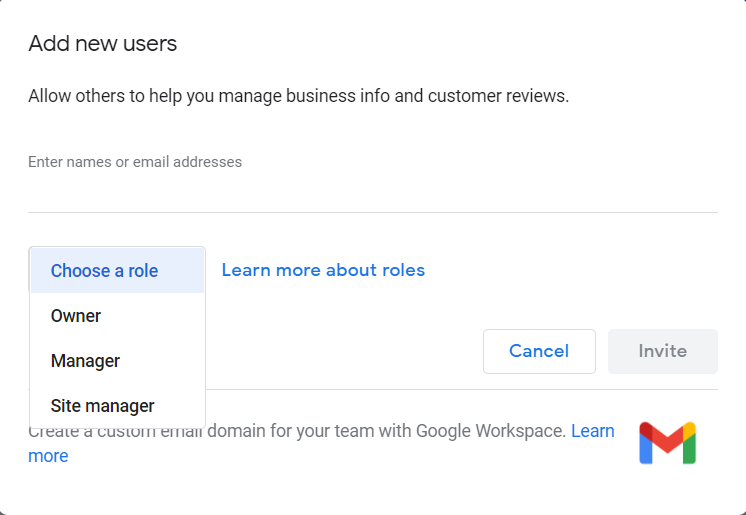 The owner is the one who starts a Google My Business page, gives permission to someone else to manage it, and can edit all details about the business.
The manager manages the Google My Business page including adding or removing photos, reviews and answering messages.
The site manager is responsible for editing the website's information so that it appears correctly on Google Search and Maps.
It's essential that everyone understands how each role works in order to keep their business running smoothly.
As soon as you enter all the details for the new user then click the 'Invite' option.
The user will get a mail with a link to accept your invitation like the below image. He/she has to click the link to accept you invitation.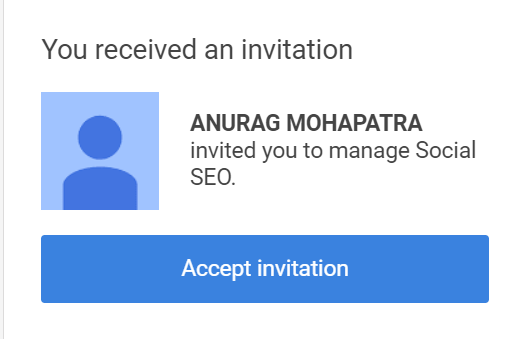 Later you can even change the role of the user once he gets added but remember that every My Business account has only one Primary owner. So think twice before making someone Primary Owner as you will be demoted to Owner.
How to add a user to Google My Business in iPhone
To add a user to the Google My Business account you need to install the official Google app from the App store.
Then sign in with the same Gmail account with which your Google My Business is connected.
At the bottom, you will see four options.
At the end, you will see a 'More' option and you have to press on it. So a sidebar will open, in which you have to click on the option of 'Manage User'.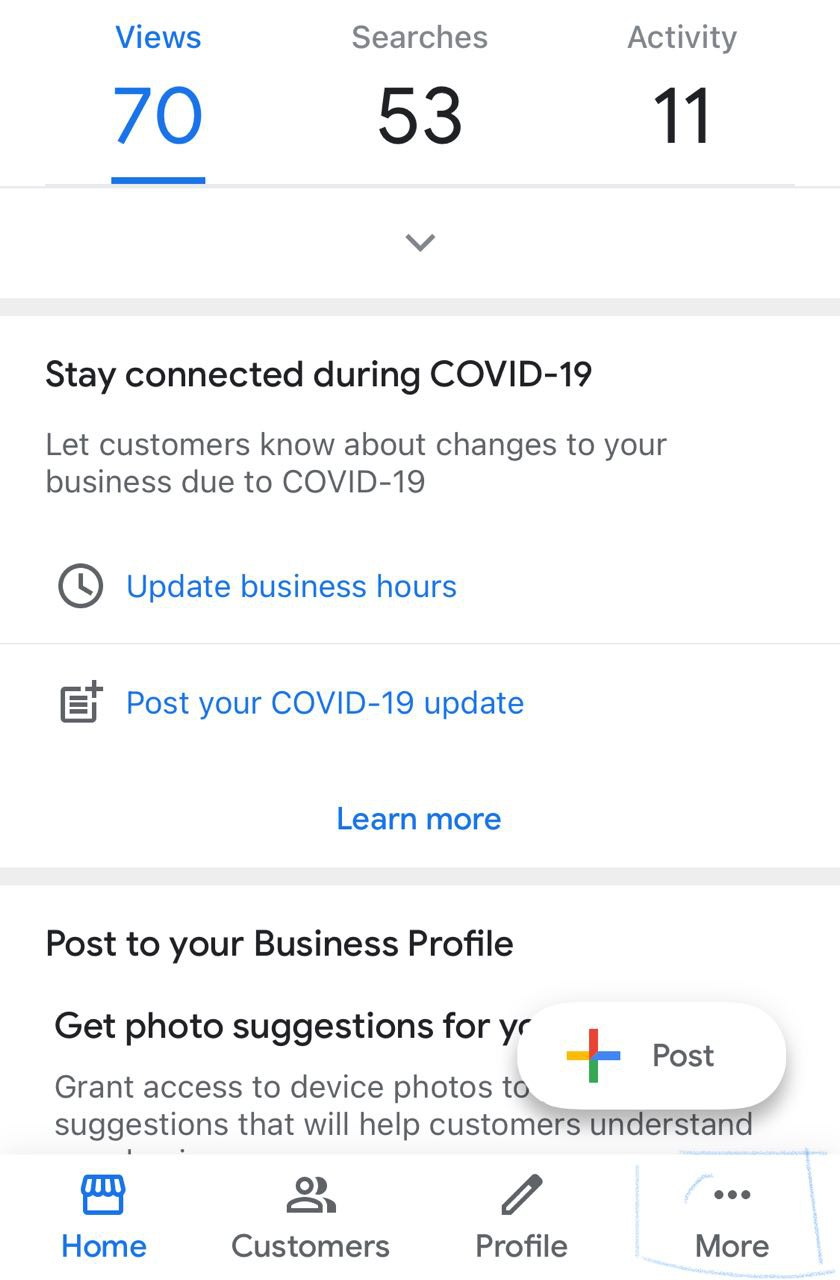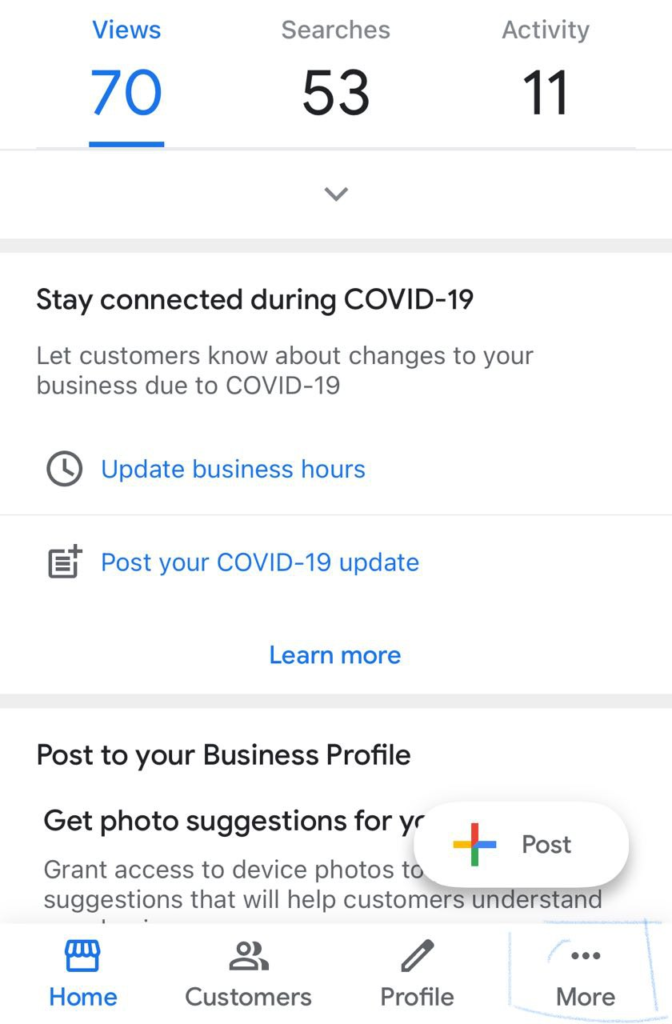 As soon as you click on Manage User, a new window will open. Click on the plus symbol above and then enter the new user's email id.
As soon as you type the complete email ID, it will show the email ID and profile picture of that user below it.
As you press it, a popup will show you three options which are Owner, Manager, and Site Manager.
You can suck on any one of these three roles. And as soon as you click on any road, automatically a mail will be sent to that email id.
Now that user must have received a mail from Google in which there will be an invitation link. If he clicks the accept button above that link, then Google will redirect him to your business page and now he is added to your business page.
In your absence or for any other reason, if you are not able to post or reply to a user's comment, then this new user of yours can do all that work now.
Wrapping How to add a user to Google My Business in iPhone
So these were some simple steps with the help of which you can add other users to your Google My Business account so that they can manage your account or you can split the work within your employee.
If you have any query suggestions, then you will definitely tell us by commenting below and you can also read our other posts.