In this post, we will discuss how to enable Whatsapp Payment Option on your device, so that you can send money to friends and family.
WhatsApp is the most popular app on the social networking platform, with over 230 million users. WhatsApp just joined Facebook, whose user base has grown even more.
WhatsApp also continuously releasing new features to keep customers satisfied, which receives positive feedback. Now, such a tool is available in WhatsApp, allowing you to make online payments.
These capabilities will function similarly to Paytm and Google Pay, allowing money to be transferred to another person's account in seconds. On Thursday, the National Payment Corporation of India approved WhatsApp.
WhatsApp has been waiting for this for nearly three years, and the firm has now made it available in India. Payments over WhatsApp UPI have previously been tested. 'Payment has gone live on WhatsApp in India, and consumers will be able to send money over WhatsApp,' said Facebook India Head Ajit Mohan.
We are thrilled that the company will be able to help to India's migration to digital payments." WhatsApp Payments will be available in ten regional languages in India. If your WhatsApp app already has a payment option, you can use it; if not, you can upgrade WhatsApp and check the payment option. Customers must have a UPI-enabled debit card to use WhatsApp Payments.
You may enable it by heading to the WhatsApp payment option, selecting the bank, and entering the necessary information.
"With WhatsApp's secure payment experience, sending money will be as simple as sending a message," National Payments Corporation stated in a statement. In partnership with Of India, a payment interface based on the Unified Payment System (UPI) has been developed, and data localization has also been addressed.
WhatsApp has partnered with five major banks to provide payment services. ICICI Bank, HDFC Bank, Axis Bank, SBI, and Jio Payment Bank are among them.
You can send money to any UPI ID across all payment apps, not just Whatsapp users.
That is, even if the next individual does not use WhatsApp Payment, you will be able to pay over WhatsApp.
Payment will be secure here, according to WhatsApp, and a UPI PIN will be required for each transaction. According to the company's statement, WhatsApp Payments will be available on both Android and iOS platforms.
How to enable Whatsapp Payment Option
To enable Whatsapp Payment Option, open your Whatsapp (Update your Whatsapp to the latest version if you have not).
Click on the three dots on the top right corner.
In the drop-down menu, you will see a payment option, press that.
Next, press the 'Add a payment method' on the next page.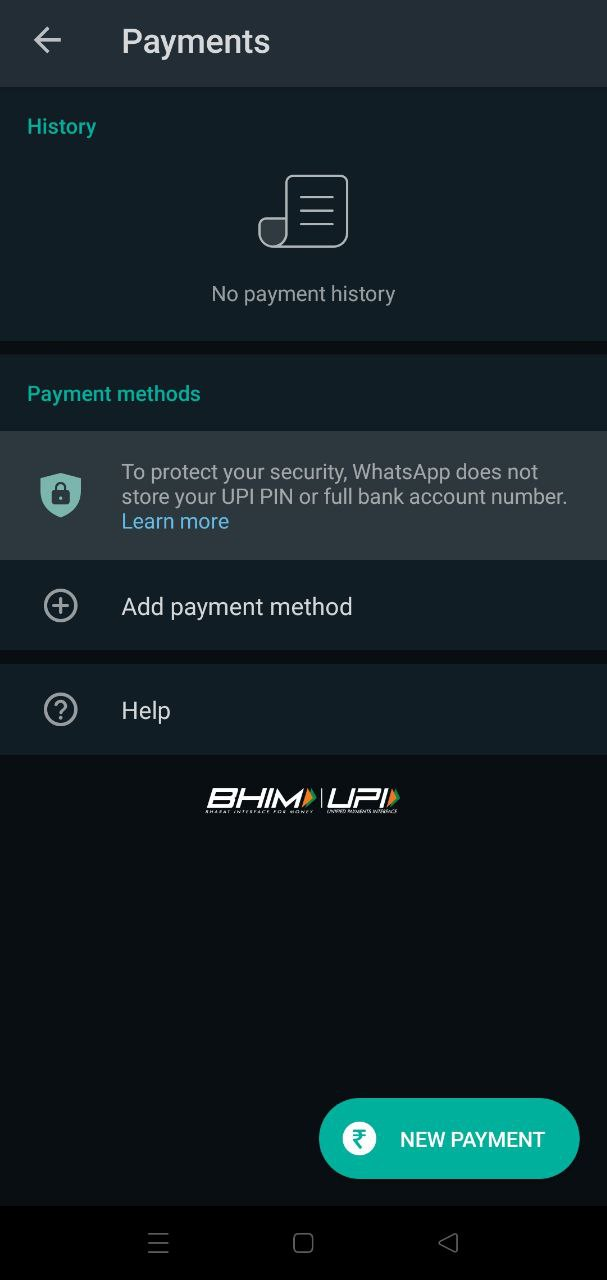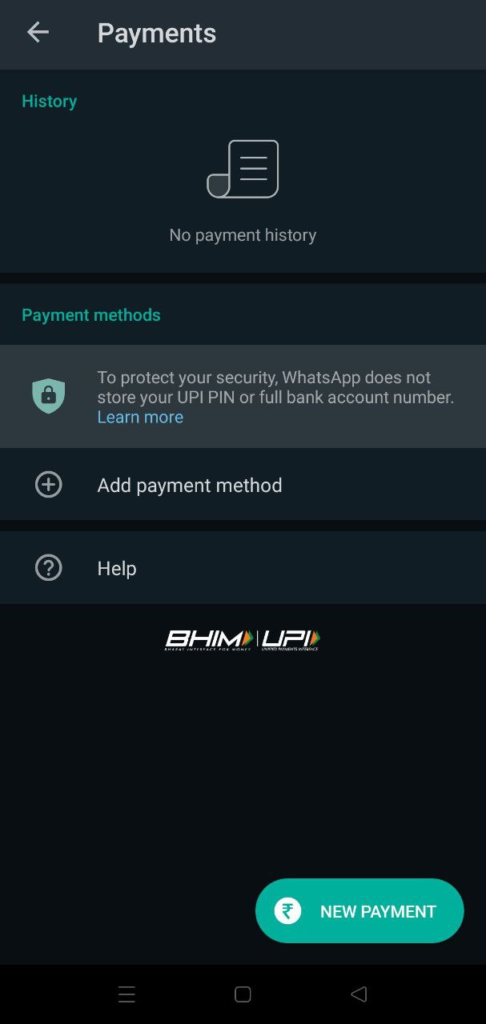 Then press 'continue' on the next page and then Accept and Continue.
On the next page, you have to select the bank whose account you want to connect.
You will find more than 200 banks and from the list, you can select your bank.
As soon as you select your bank, WhatsApp will send some messages to that bank to confirm your details. Remember, you can activate the payment option from the same number which is linked with your bank account.
After your bank details are confirmed, you will see the last 4 digits of your account.
After selecting it, you will have to fill in some details of your debit card. Your account will be linked as soon as you fill in all the correct details and OK.
This will enable your Whatsapp Payment option and now you can send or recieve money.