In this post, we will discuss how to hide WhatsApp chat Permanently in Android and iOS. It can be chat with your friend, girlfriend, wife, kids or can be a group of friends which you want to hide.
If you have a personal message or messages that you do not want to be shown to everyone, then you would not want to keep such a user on the main screen of your WhatsApp because sometimes when we open WhatsApp for work, such messages appear in front.
Like I always keep my group of friends hidden because most of the things in that group are going on for alcohol, party, or fun, which it does not feel right to see in an official place.
I have many such friends who opened their WhatsApp to show their boss or colleague and found out that on top of WhatsApp there is a message from their girlfriend that I am missing you.
Such situations become a bit embarrassing, so the best way to avoid such situations is to always keep such WhatsApp chats in hiding mode.
Lets find out how to hide WhatsApp chat Permanently
For this, first of all, open the WhatsApp app on your smartphone and press the three dots in the upper right corner in Android phone.
Then go to the settings and press on the chat option, you will get an option Archived Chats, there will be an option 'Keep Chats Archived' inside it, enable this option.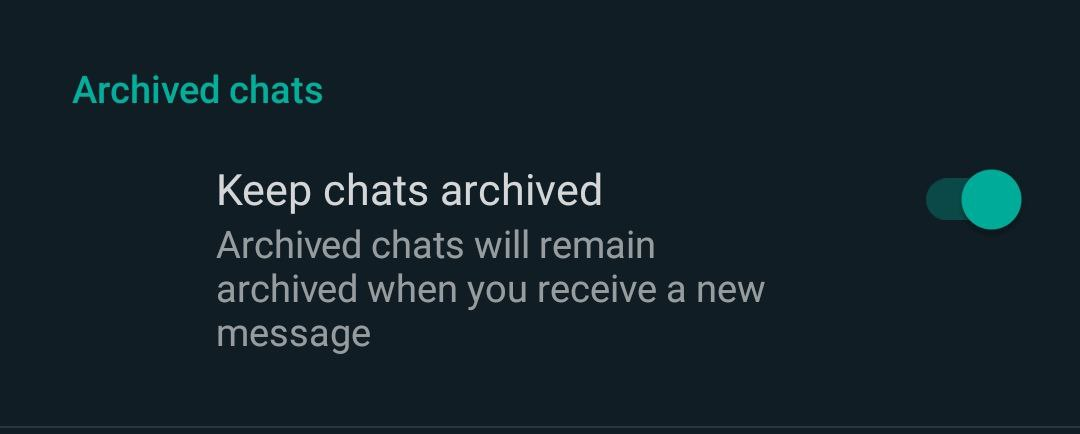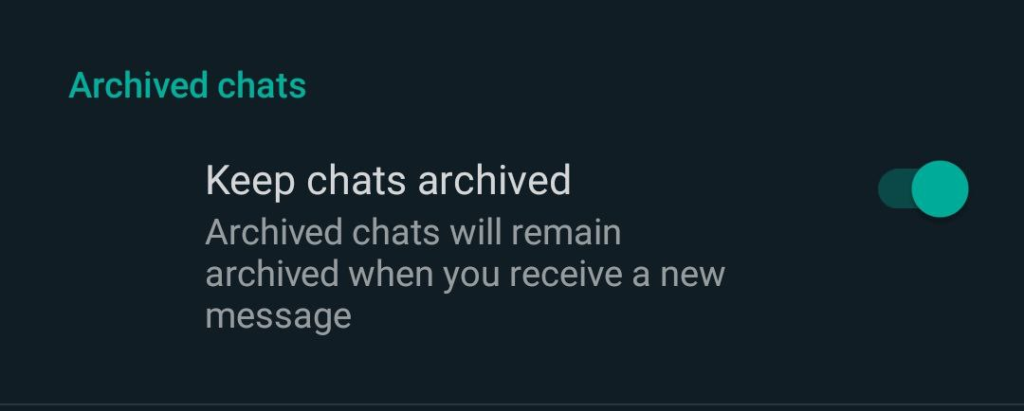 In iPhone, you go to the chat by pressing the settings option given below and you will find the 'Keep chats archived' option inside, enable it.
Sometimes you will not see this option in Apple iPhone.
For this, you will have to do a little work, you will have to archive the chat of any one user so that the option will be enabled on your phone.
Now the only thing you have to do is to archive whateverchat you think should not be on the home screen and that message will never appear on your home screen until you unarchive it again.
It is important to turn on Keep Chats Archive option because if you keep it off, then as soon as any new message comes from that user or that group, that chat will be automatically unarchived immediately.
Conclusion
There are many such messages which we do not want to show in front of everyone, it can be the message of your wife or it can be the message of any financial transaction which we do not want our friends to see or anyone who should not see this.
So we can save such messages from the eyes of others by keeping such messages with me at all times.
You can get rid of this hassle forever by adopting this small trick and hide WhatsApp chat permanently. So let's end this post here and how did you like this trick.
If you want to know anything more about WhatsApp, then definitely comment below.
More Whatsapp things you should adopt