It's rare to find an app that doesn't have a 'dark mode' display: a muted-toned interface designed to reduce eye strain when using the phone late at night. As a result, this capability minimizes visual tiredness and assists us in falling asleep (if we usually use the smartphone just before going to sleep).
Another benefit of dark settings is that they lower our phone's battery consumption by displaying the screen with much less brightness. With this in mind, WhatsApp's developers have developed an 'ultra dark' option, giving us even more minutes of autonomy. So we can turn it on:
In the past post, we have also discussed how to enable Dark Mode on Whatsapp Web.
Let's find out how to enable Whatsapp dark mode with Wallpaper dimming so that it will affect your eyes minimum in the night.
Whatsapp Dark mode with Wallpaper Dimming
After enabling dark mode in WhatsApp (through iOS settings on iPhone or the program itself on Android).
If you dont know how to enable dark mode in mobile then open settings>Chats>Theme. And select dark and then press OK.
Now come back to the 'Chat' setting page.
Select the Wallpaper settings and navigate to the bottom.
WhatsApp's 'ultra dark' option is activated by moving the slider to the far right when the display background on the screen becomes completely black.
You can set the bar midway to make the wallpaper somewhat visible. You can set the bar according to your comfort.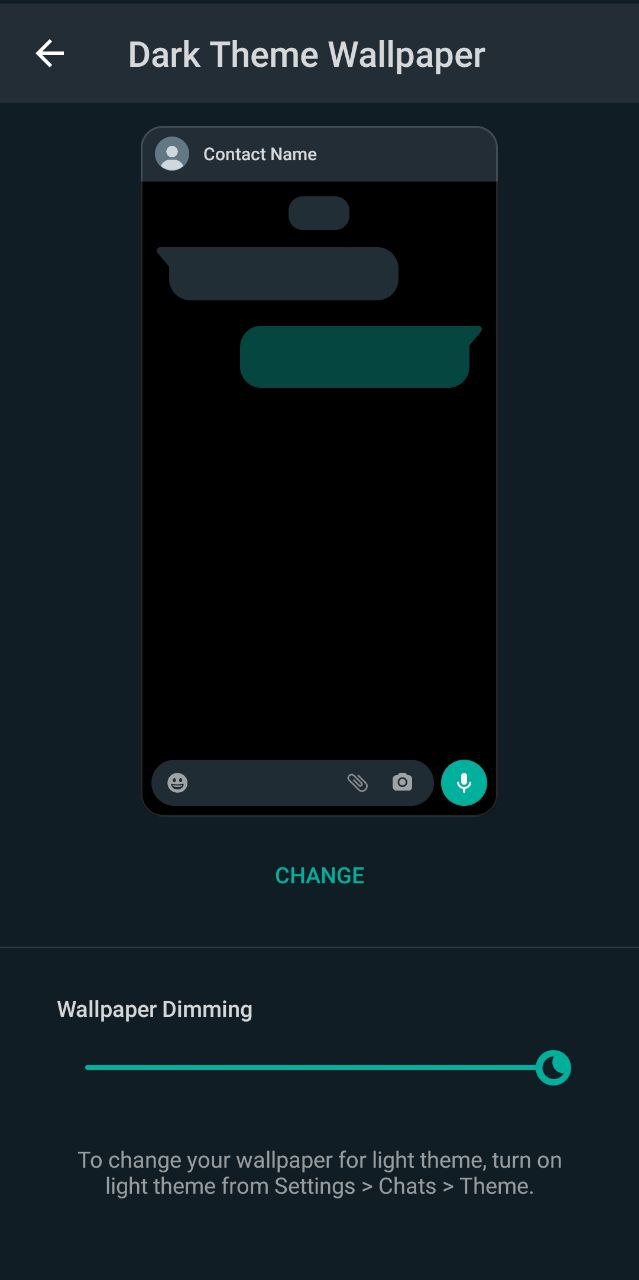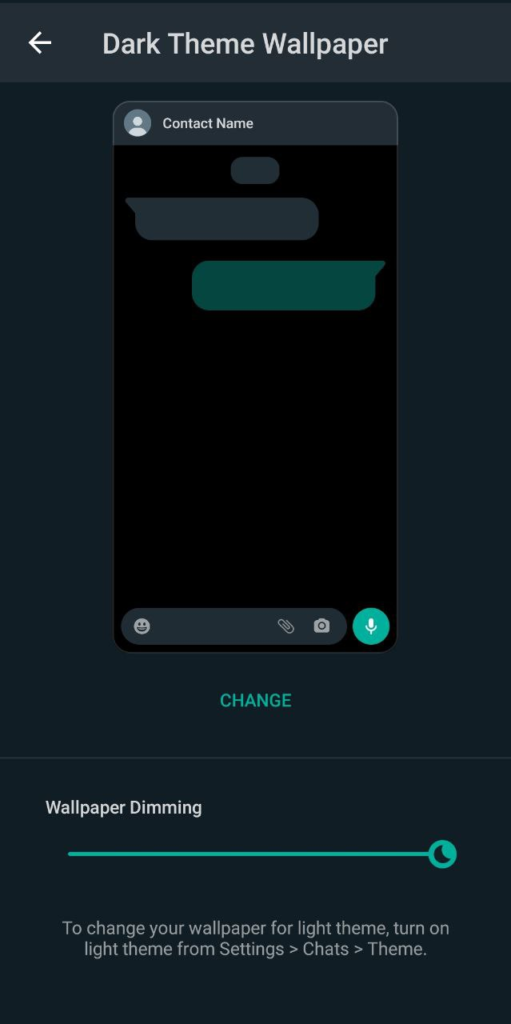 Remember that in order to complete these procedures, you must have the most recent version of WhatsApp installed, which also allows you to define a personalized wallpaper for each chat (by selecting 'Contact or group information' and 'Wallpaper and sound').
More about Whatsapp