These tools for content writers are my handpicked and will help you in writing content that will rank easily. From keyword research to graphic design, all these tools will help you complete your job.
What exactly is content writing?
Content writing is nothing more than writing content to promote and inform a given topic. Content writer is only allowed to write facts that are verified by several sources to be true. Writing anything that captures your imagination, such as giving an absurd example, is also not allowed or strictly prohibited from writing content.

Research, planning, Outlining, writing, editing, and publishing is what we call content writing. So there are different stages of content writing, and one leads to another. Writing quality content is a time-consuming process, and when you try to do all the things manually, it becomes a hell of a job.
How do you start content writing?
The first rule for mastering any job requires a lot of practice, hard work, and dedication. Practice daily and use the below ideas to master your art. Tools are there to make your life easy, and so in the case of Content writing, but practice holds the key.
Writing content is still the most important factor for your blog or website design. It is the foundation of your blog, so if the foundation is strong, the building will be strong a simple logic. So, content writing is to attract your readers and create sustainable value for your blog.
Types of content writing services
Content is used in almost all fields, starting from web/blogs, newspapers, weeklies, digital ads, local ads, or even videos. Content is used everywhere to describe products, sales, services, etc. So here we are going to discuss blog/web content writing. So let us dive in.
Best Tools For Content Writers, keyword research tool and Content research tools
Keyword Research Tools For Content Writers
It is the prime factor before you start writing content. You can use Ahref, SEMrush, Ubersuggest, Mangools, Serpstat, Moz, etc., to research your keywords. I personally prefer Ahrefs and Semrush in premium and Ubersuggest in freemium one.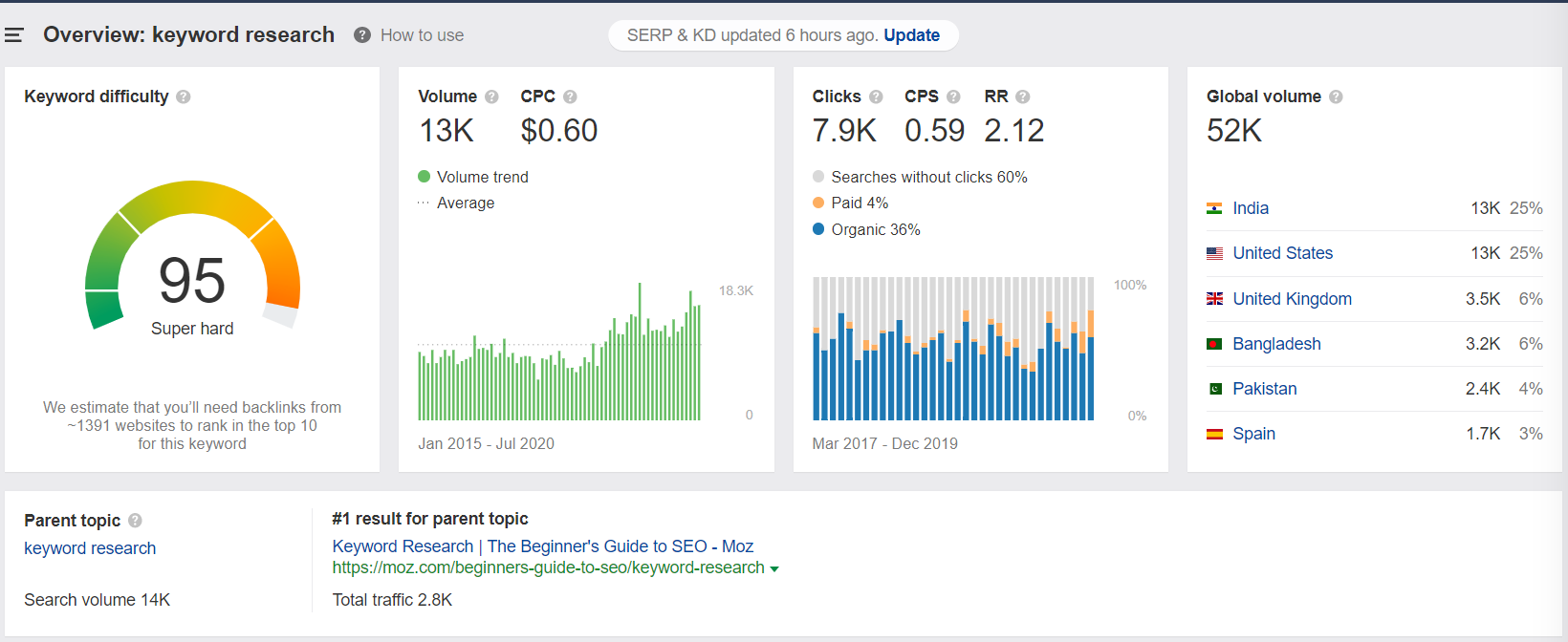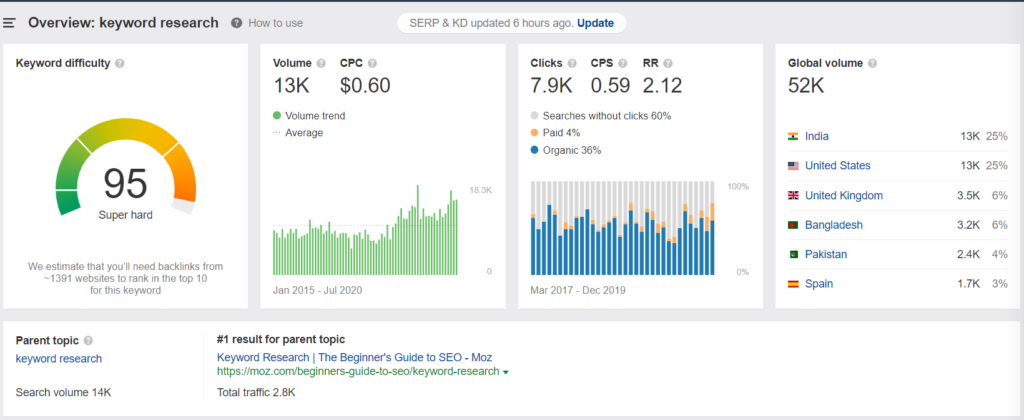 You can install Chrome extensions of Ubersuggest, and it will suggest search difficulty, CPC, and volumes.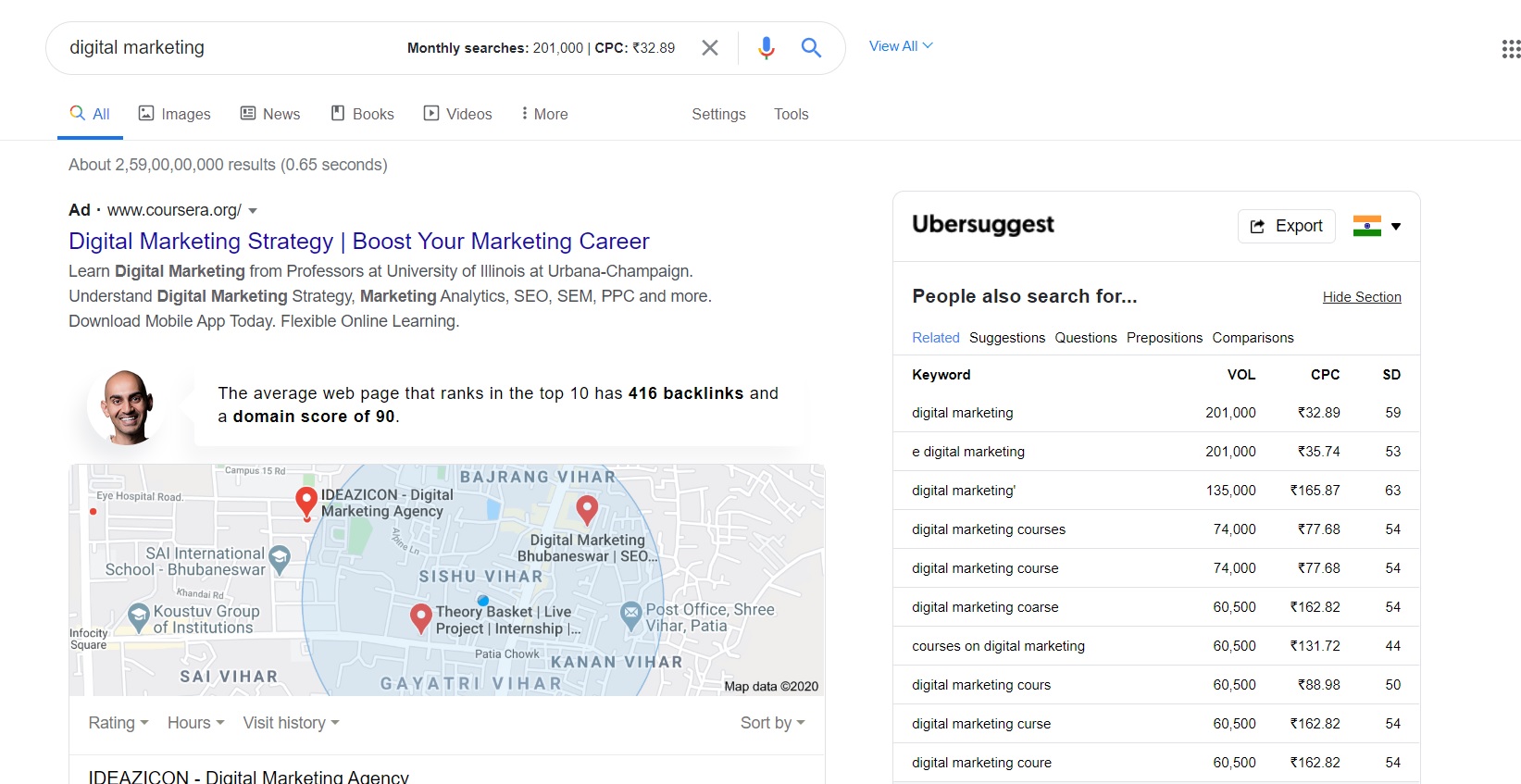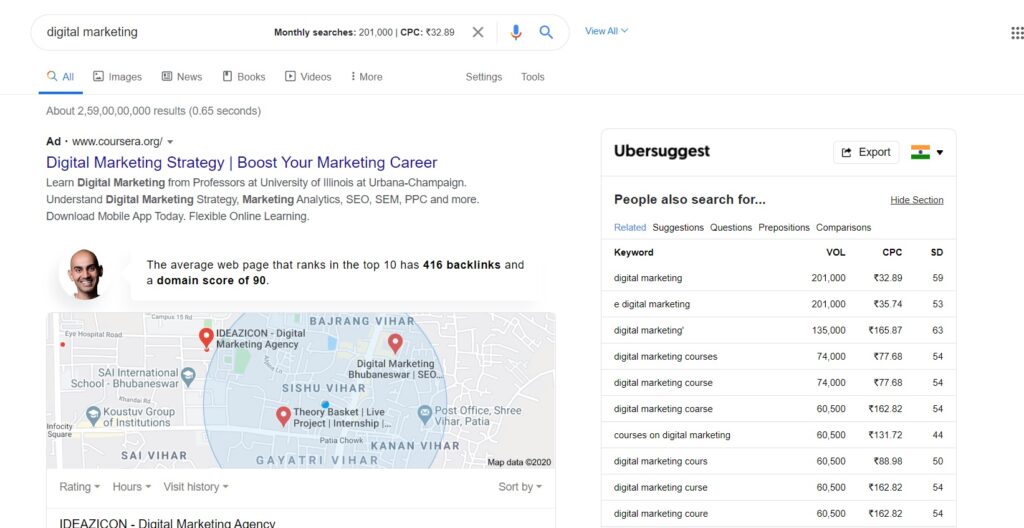 Blog idea generators Tools For Content Writers
Hubspot Blog Topic Generator
After selecting your niche and keywords, you need new post ideas. This tool will certainly help you to generate ideas for the next blog post.
BuzzSumo
It is another cool tool where you put the keyword, and it gives you the trending posts for that keyword. You can also click the links of those articles and find out why they are trending and what keywords and strategies they are using for that.
Portent content idea generator
Portent content idea generator is an online tool that helps you when you just lack catchy headlines. You just enter the keyword of your future post, and it comes up with several ideas with the title.
Tweak your Biz
It's a completely free title generator for your blog post, just add your keyword, and voilà the title is right in front of you. You can choose from a wide range of titles for your blog post. Portent content idea generator.
Answer the Public
Make extensive lists of potentially profitable keywords connected to a single topic using data from Google's autocomplete search suggestions. Your marketing team can search for free up to three times each day. Paid services include limitless searches as well as extras like downloadable reports, statistics over time comparisons, and more.
Google Trends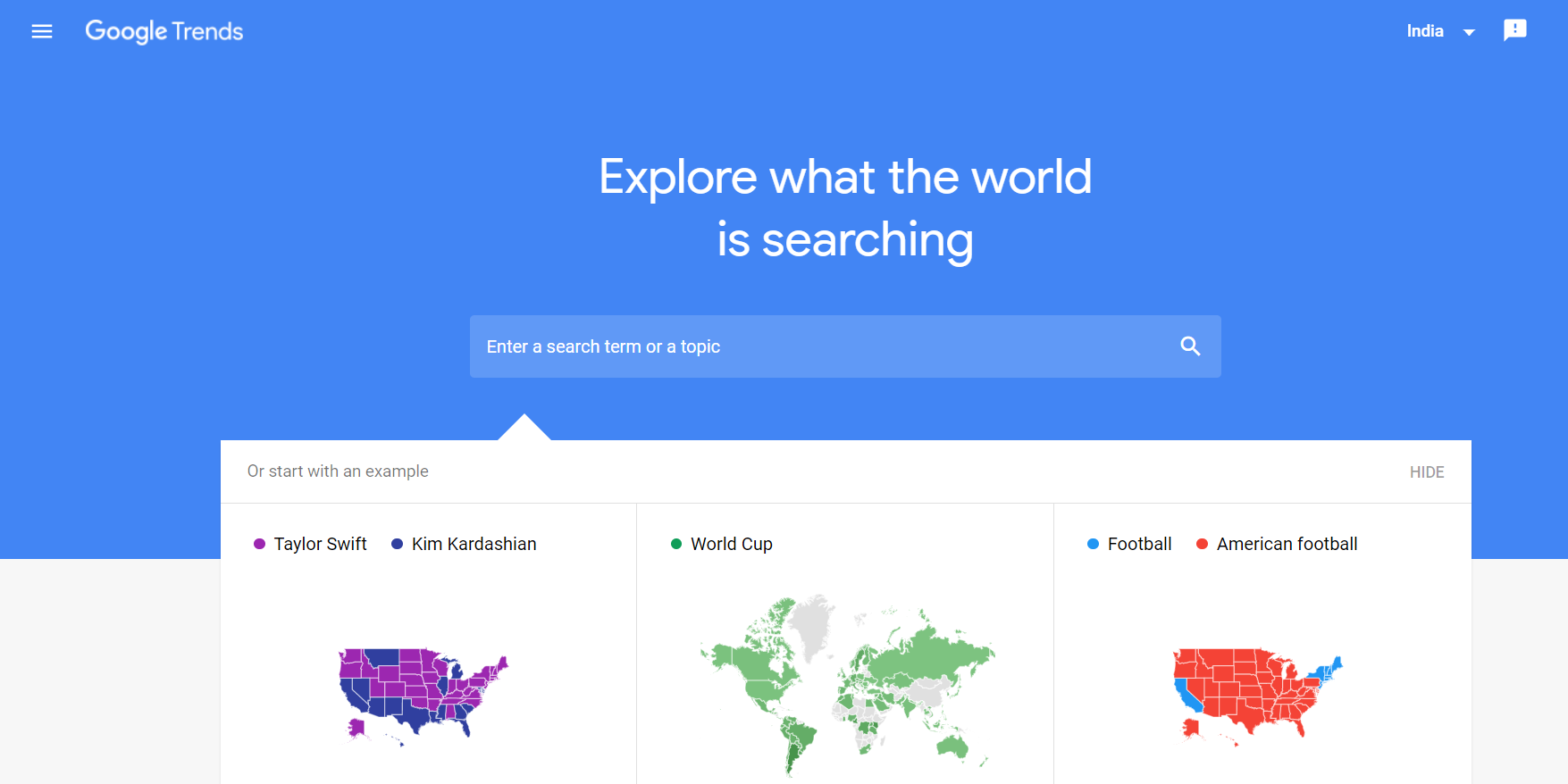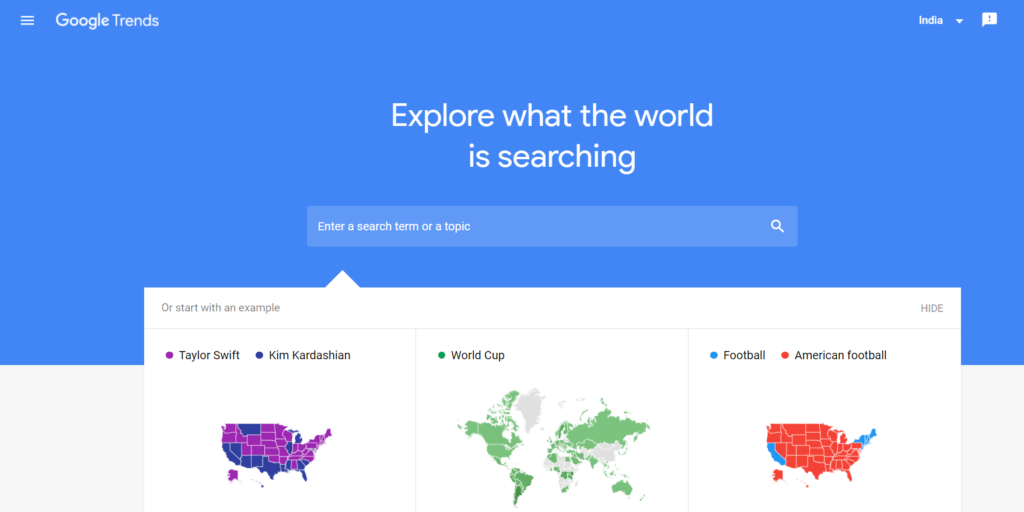 This is yet another (free) Google content production tool. Analyze interest in a topic over time and by area, or explore Google insights into similar topics and questions. It also provides information on previous and current hot topics.
Writing Tools For Content Writers
INK (content writing editor for SEO)
It provides you with a platform to write, write, and write. You can start writing with this tool; this tool will help you in your grammar corrections, SEO optimization, and saving your articles. You can download the software and install it on your computer.
SEO content machine (content writing tools for SEO)
This is a content writing tool for SEO where you give keywords as input, and this software provides you with a different version of the same article. This is downloadable software, so you can use it even if you are not online.
Hemingway Editor
Hemingway editor is also an app like INK where you can write and edit your content, and it will suggest ideas to fine-tune your content with word counts, grammar, and readability. It has both web and app versions.
The web version is free to use, whereas you have to purchase the app version. 750 WordsPractice makes a man perfect; it's an online tool to make you habituated with writing and makes you write 750 words daily. With this, you can develop a love for writing, and also it gives points according to your readability.
Google Docs
This free application is one of the most user-friendly and versatile online writing tools. A choice of templates and an easy-to-use interface make it simple to create a wide range of material and share documents with numerous people for collaborative activities.
If you want, you can import your article directory from Google Docs to your WordPress site. For this you will get many blogging and that too without any cost.
Coschedule headline analyzer


The CoSchedule Headline Analyzer begins by asking you to provide a headline that you are considering utilizing. It then employs a database to assist you in capitalizing on the types of headlines that have historically translated successfully. To guarantee that all of your headlines are compelling, the tool proposes appropriate terms and optimizes character length.
The CoSchedule Headline Analyzer is free to use, but you must provide your name, email address, and other personal information in order to gain access.
Features
CoSchedule is completely free to use.
It keeps track of your headline history so you can see how much better your headlines are getting.
It delivers a total headline score to identify all emotive, powerful, uncommon, and common words.
Your headline has been classified as generic or emotional, causing you to reconsider its construction.
It evaluates the length of your headline based on both character count and word count.
You can see previews of your headline on search engines, social media networks, and other websites.
It offers numerous pieces of advice throughout the analysis, including links to articles that can help you write better headlines.
Grammar Tools For Content Writers
GrammarBase
Having correct grammar and plagiarism-free content is very important, so this app checks your content and suggests changes if needed in this regard. In its premium version, manual proofreading is also available.
Grammarly
It is one of the best apps for a content writer; it automatically checks your grammar and spelling mistakes with the suggestion. Its premium version offers more tools for writers like proofreading, word choice, and missing prepositions.

Other Tools For Content Writers
Paraphrasingtool.ai
Paraphrasingtool.ai is an all one writing solution for the bloggers and content writers as well as for webmasters. It provides numerous SEO tools to create optimized and quality content. Paraphrasingtool.ai no doubt is a breeze for content writers.
Most of the prominent tools it offers include the text summarizer, content auto generator, the paraphraser tool as well as the analysis tools such as plagiarism and grammar checkers. Each tool offered has its own importance and weightage in SEO and content writing.
Let's look a little deeper at the major features of Paraphrasingtool.ai being an all in one writing solution.
The major tool Paraphrasingtool.ai offers is the paraphraser. It is an AI-integrated tool that rephrases the given content into a unique and plagiarism-free version. Using the advanced NLP algorithms paraphrasingtool.ai makes sure the content is more readable, understandable, and free from grammatical and orthographic errors.
Content writers and bloggers can have 100 percent plagiarism-free unique content with the advanced AI algorithms of parphrasingtool.ai. The major features offered by this incredible paraphrase are described below.
The text summarizer offered by paraphrasingtool.ai lets you concise your lengthy sentences to just a few lines. In this way, elaborative and unnecessary explanations are avoided from the content while keeping the important points only. 
The content generator is a breeze for bloggers when having the writers block. If they are out of words or ideas they can still create content effortlessly using this feature. All they have to do is enter a phrase or main keyword related to the required work and paraphrasingtool.ai will start generating completely novel and unique content.
In a similar way, the hassle of finding grammatical errors and orthographic mistakes can easily be corrected via paraphrasingtool.ai. With its advanced algorithms, it even detects minor punctuation errors and resolves them in no time.
Plagiarism the nightmare of writers and bloggers can easily be avoided with the help of paraphrasingtool.ai. This tool also offers built-in plagiarism checkers to assist content writers for creating plagiarism-free content.
SmallSeo Tools
This website contains many small tools like a grammar check, plagiarism check, article rewrite, and keyword position. I will advise you to not use the article rewrite as it's more mechanical than human-oriented.Read-o-MeterAs you can guess from the name calculates the time someone would take to read the post.
So this calculation will help you to determine if your article is too short or too lengthy. WhatsApp this tool is used by me often, confused? If you have two mobiles, then it's easy; if not, there is also one away. Open WhatsApp on your android device and hit the speech to text button in the top right.
You can dictate, and your device will type those for you. Send the same to your other number or to any unused no of someone, then open WhatsApp in web mode. Now just copy and paste with punctuations.
GoogleDocs
Using Google Docs instead of Microsoft Office helps you work with the cloud, and you have the luxury of accessing it from anywhere. Even you can share the same with your friends or mentor so that they can suggest any edits or changes before you publish it over the web.
Free articles
Ezine Articles
Tons of authors are just happy to get published without wanting much in return.
In EzineArticles, you can find many free articles for your website regarding your niche. It has a huge free content library where you can register and use them in your blog.
Some other free content libraries for your website are
Amazines – Includes everything from cooking to technology.
Article Sphere – Will generate RSS feeds for any given topic.
ArticleCity – Lots of content to choose from
Article Factory – A huge collection of technical pieces.
Free or Stock images
Free pictures
Using copyright pictures for your website or blog is the last piece of advice any SEO expert will give. Some sites provide you with copyright-free images of high quality that you can use for any purpose. Some are
Pixabay free images
Pexels royalty-free images
Negative Space
Stockio
Some new ones on the list
Rgbstock
Kaboompics
Morguefile
Pikwizard
Lifeof Pix
Canva
Canva is a freemium content development software that helps you to generate visual content or info graphs. You can create free creative content with the help of Canva, and it's one of the best content creation tools. This will attract more traffic as well as will keep them engaged in your post.
Final Words in Tools a Content Writer Must Have
These are some of the handpicked tools that I use when creating content. The list covers all the essential tools for content writers to create content without a headache.