In this post, we will find out how to read telegram messages without seen on iPhone and Android devices.
Telegram is the second largest instant messaging app in the world after WhatsApp. Today there are crores of users on Telegram and there are lakhs of channels and groups. Telegram is a little different from WhatsApp. In which you can search for anything and for this, you do not have to be a member of this group.
We have told you many such tips and tricks of Telegram in the past as well. But today we are going to talk about how you can read any message on Telegram without double ticking.
Read Telegram messages without seen
Whenever you send a message to this user on Telegram, it remains single ticked until the other person reads it. As soon as that user reads your message, it becomes a double tick so that you know that the person in front has read your message.
But many times you do not want to tell the person in front that you have read the message. But you want to see that message secretly. So let's tell you some easy way by which you will be able to do this without making them feel that you have read their message.
Read Telegram messages without seen In iPhone
If you use an iPhone, open your Telegram, and on your Telegram home screen, find the user you want to secretly read the chat.
As soon as you see that user, do a long press on it, then a popup window will open and you can scroll on it and read the whole message, no matter how long it is.
To close that popup window, touch anywhere outside the popup window, and the window will close.
In this way, you will read all the messages and the sender of the message will not even know that you have read the message because it will not show double ticks but still single tick.
Read Telegram messages without seen In Android Devices
So let's know how you will do this work on an Android device.
First of all open Telegram on your Android phone. Then I will give it to the user whose message you want to read without him knowing. Like the iPhone, in Android, long-pressing anywhere for that user does not open a pop-up window, but if you long press in front of his name, then that message group or user will be selected.
You have to long-press on the profile icon or display picture of that group or user.
As soon as you long-press on DP, a popup window will open in which you will see the last few messages of that user. But if he has sent a lot of messages, then you can't scroll on an Android device like an iPhone. You will be able to see as many messages as you see in that popup window.
Perhaps in the coming days, Telegram's feature will make it as easy for Android users as it is for iPhone users, in which you can scroll and read all the messages. And one more thing in Android device as soon as you remove your finger from the profile picture, that popup window will disappear.
Bonus Tip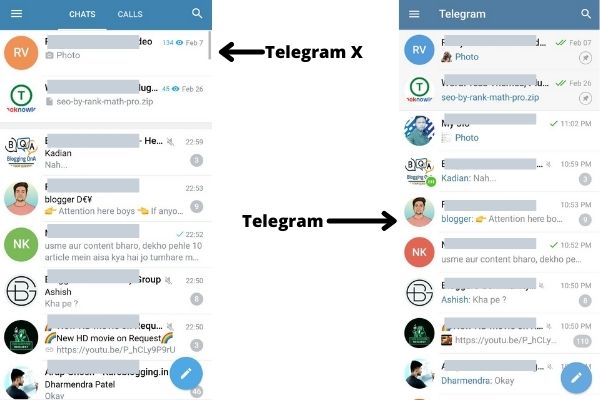 If you are facing difficulty in accessing this feature on your Telegram Messenger then you can install Telegram X instead of Telegram. Don't worry this is not a mod apk this app is from the developer of telegram.
Some more Telegram Tips and tricks